Freelancing is hard. It's a hard world to navigate, and it can be extremely challenging to keep track of everything. Freelancers near and far have been investing in project management tools, using them to get where they are today.
The problem is there are hundreds and hundreds of project managers out there.
Project management is undoubtedly essential when developing a company of any size, type, or industry. These management tools allow for quick responses from freelancers to tasks and clientele. A project management tool should:
Support automated processes
Provide total visibility of task management
Efficiently distribute projects
Trello and Jira are two of the more popular project management tools for freelancers. They were both created by the same company, Atlassian. But they differ greatly in features and overall usability. Keep reading to learn everything you need to know about which is the best management software for you.
Before we dive in, though, we want to mention a third alternative: Indy for project management. Indy was built for freelancers from the beginning of its development. It is extremely user-friendly and is a very affordable option. After we've shown you Trello and Jira, keep reading to learn more about the best alternative for freelancers.
What is Trello?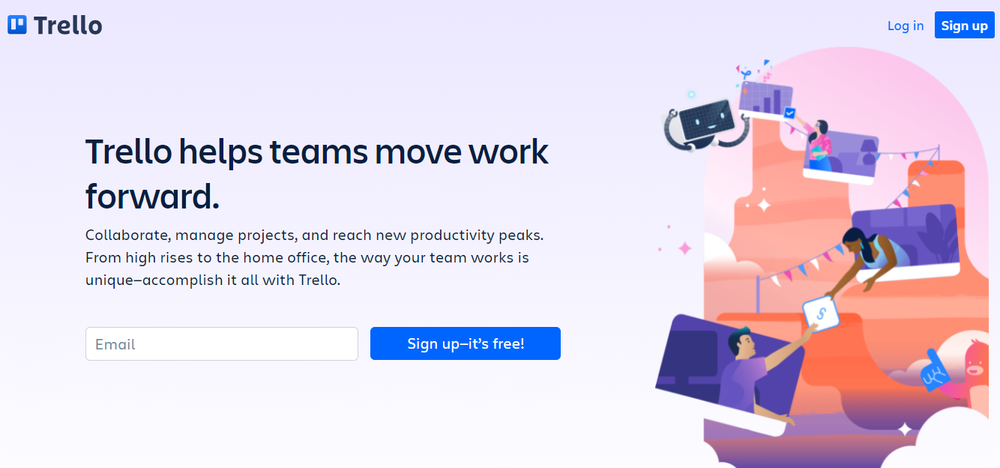 Trello is a project management tool that enables users to create boards and cards to organize tasks. This agile software is a flexible tool that can be used for various purposes. It helps with task management, both personal and professional.
Trello has grown in popularity due to its agile methodologies and custom workflows.
Trello is based on the kanban system, a popular project management methodology. Kanban is a great way to visualize and manage tasks.
What is Jira?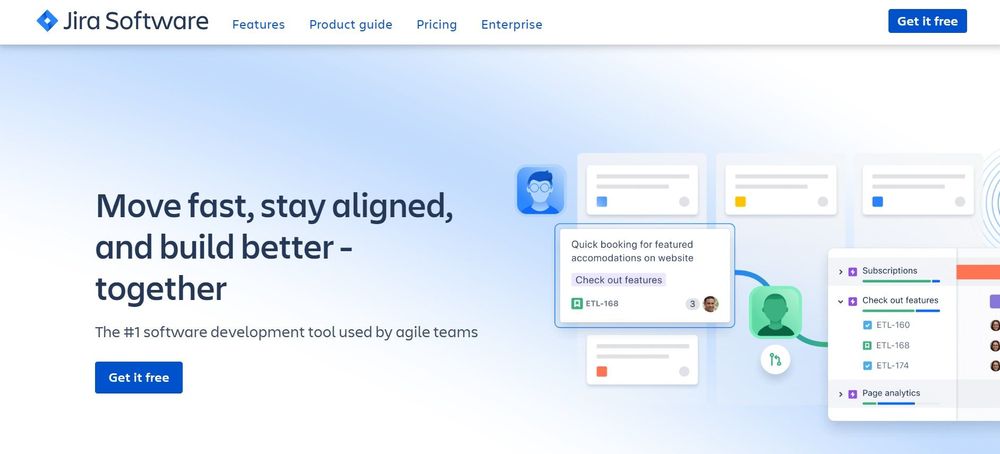 Jira is a project management software that enables users to plan, track, and release software projects. It is widely used in the software industry and has quickly become the standard for project management in many companies. Jira software is based on an agile framework used for:
Bug tracking
Issue tracking
Task management
Jira is a powerful tool that can help teams manage their projects and ensure they are on track. It can also track individual tasks and ensure they are completed on time. Jira is a popular project management software because it is easy to use. It also provides various features and integrations.
Jira vs. Trello | Choosing the right project management tool
Project management tools are essential to freelancers everywhere. It's one of the main ways freelancers:
Manage tasks
Contact clients
Create contracts
Send invoices
Keep track of multiple projects
Jira and Trello offer some features that freelancers need. Every platform has its own unique features. But which one is better? Let's break it down and figure it out together.
Trello vs. Jira: Key features
There are key project management features that must be considered for every freelancing business. It's important to be sure whichever platform you decide on has all of the essential features.
Trello key features
Trello is a task management tool with more suitable features for agile projects. It may not contain some of the advanced features that Jira has. However, it's much easier to use and more accessible to a broader target audience.
Trello was created with agile projects in mind. The tool interface makes it easy to see what needs to be done on a given project, and the tasks are not fixed to one location. This allows freelancers or team members to move them around at will.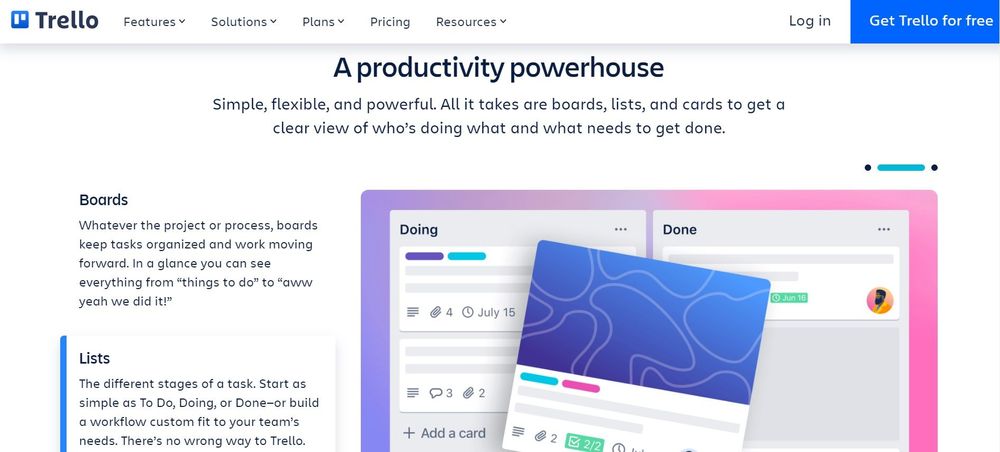 Key project management features are readily available to freelancers from Trello. Some of those features are:
Task management through kanban boards and lists
Add members
Set due dates
Attach files
Resource management and sharing
Communication of specific tasks
Editorial calendar planning
Time tracking
This lightweight project management tool does provide freelancers with basic project management tools. It's important to note that it doesn't support financial software. But they do offer plenty of integration with other apps. This helps to bring all your projects and financial planning into one place.
Jira key features
Jira has many features that make it a powerful tool for managing software development projects. Some of the most important features include: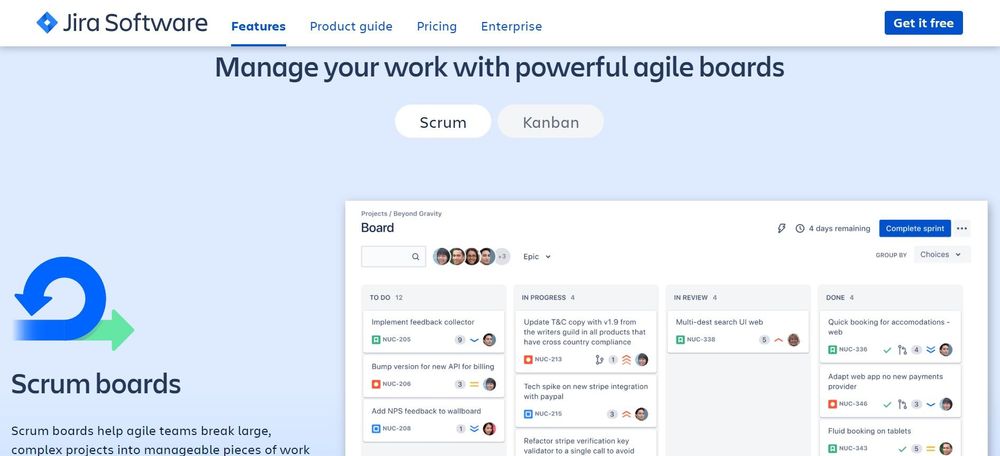 Issue tracking
Bug tracking
Other technical issues that may arise
Roadmap planning
Create and manage project roadmaps
Ensure all necessary work is completed
Reporting
Track project progress
Identify issues
Integration with several other tools
Project planning
Editorial calendar planning
Track company spending
Create budgets
Trello vs. Jira: Pricing
Trello and Jira have very similar pricing plans. This makes it a bit challenging to decide which is the best option. They offer various features to help businesses manage their projects. But, they differ in pricing formats. Trello is a free tool with some paid features, while Jira is a paid tool with some free features.
So, which one is the better value? It all depends on your specific needs. Suppose you need a sophisticated project management tool with many features. Jira is probably the better option. However, if you're just looking for a basic tool to help you get organized, Trello may be the better choice.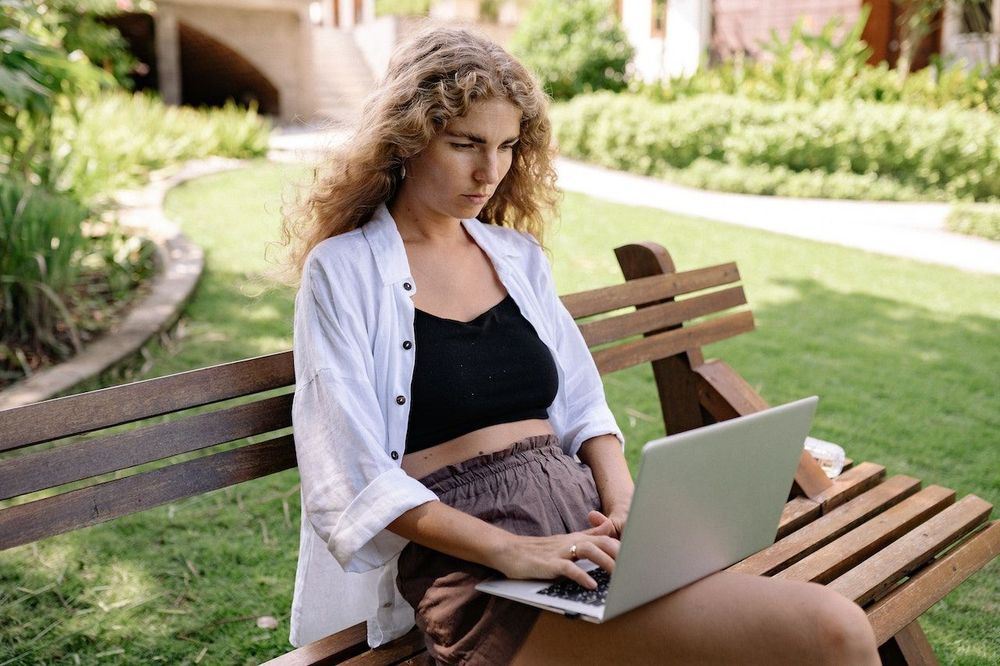 Trello pricing
There are four pricing tiers for Trello:
1. Trello Free
Unlimited boards
Unlimited members
10 MB file attachment limit
Cost: Free version
2. Trello Standard
Unlimited boards
Unlimited members
Power-Ups
Priority support
Basic analytics
Cost: $5.00/month per user
3. Trello Premium
Unlimited command runs
Unlimited Power-Ups
Unlimited storage
Cost: $10.00/month per user
4. Trello Enterprise Plan
Customizable workflows
Unlimited boards
Power-Ups
Priority support
Enterprise security
Cost: $17.50/month per user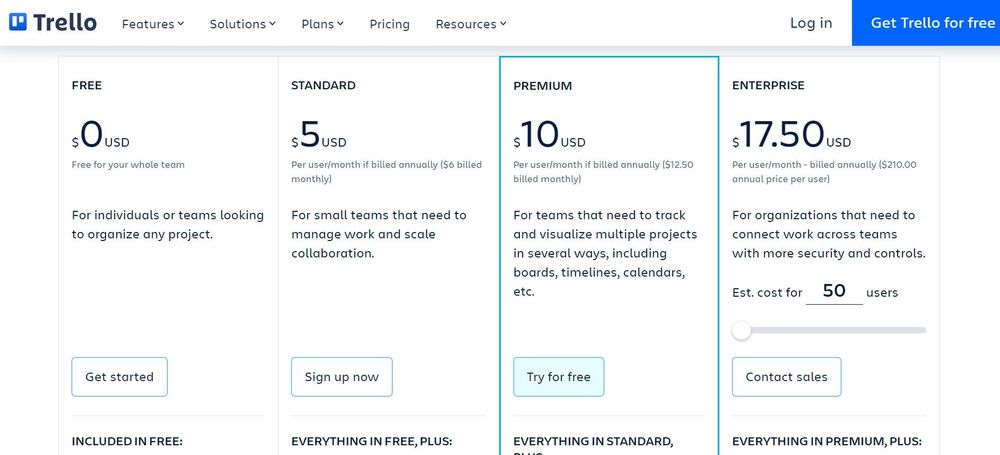 Jira pricing
There are four different pricing plans for Jira:
1. Jira Free
Supports teams of up to 10 users
2 GB of storage
Unlimited projects
Kanban boards
Cost: Free version
2. Jira Standard Plan
Issue tracking
Integration with popular development tools
Unlimited projects and users
10 GB of storage
Cost: $7.50/month per user
3. Jira Premium Plan
Project templates
Time tracking
Unlimited storage
Field history tracking
Auditing
Extended security
Cost: $14.50/month per user
4. Enterprise
All of the above features
Atlassian Analytics
Atlassian Data Lake
Data connectors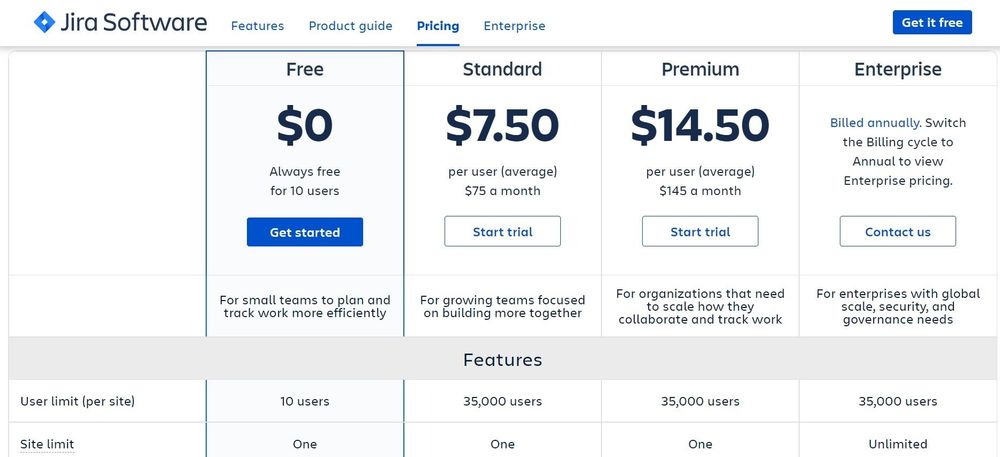 Contact Jira for custom pricing.
Trello vs. Jira: Ease of use
Trello is often praised for its simplicity and ease of use. It has a sleek interface. It's easy to navigate and very straightforward to create and manage projects.
Jira, on the other hand, is a bit more complex. It has more features and options than Trello, which can be both good and bad. Some users find Jira to be overwhelming. Others appreciate the extra flexibility and customization it offers.
Is Trello easy to use?
Trello is one of the most user-friendly project management tools out there. It's designed to help users track and manage their tasks in an efficient and organized manner.
Trello is sure to offer support directly from the creation of the account. This helps you establish an easy task flow right from the beginning. With a step-by-step process explaining the entire platform, you'll be on your way with this software in no time.
Trello's entire platform is based on the kanban board tool. This hits hard with a much broader target audience, mainly due to how simple it is to understand. It provides users with an easy-to-use and understand project management software space.
Is Jira easy to use?
Jira is a more popular project management tool, but it's not always easy. This tool was initially created for software teams. It can be challenging to learn the basics. If freelancers and small businesses have never worked with this type of software, manageability may be difficult at the beginning.
Before investing in Jira, it's important to understand how the basics work. There is plenty of information and tutorials online for project managers to try out.
Starting with the free version is a great way to get your hands dirty. It will give freelancers and software teams time to explore the various features offered. Essentially, this can make the overall manageability more effective.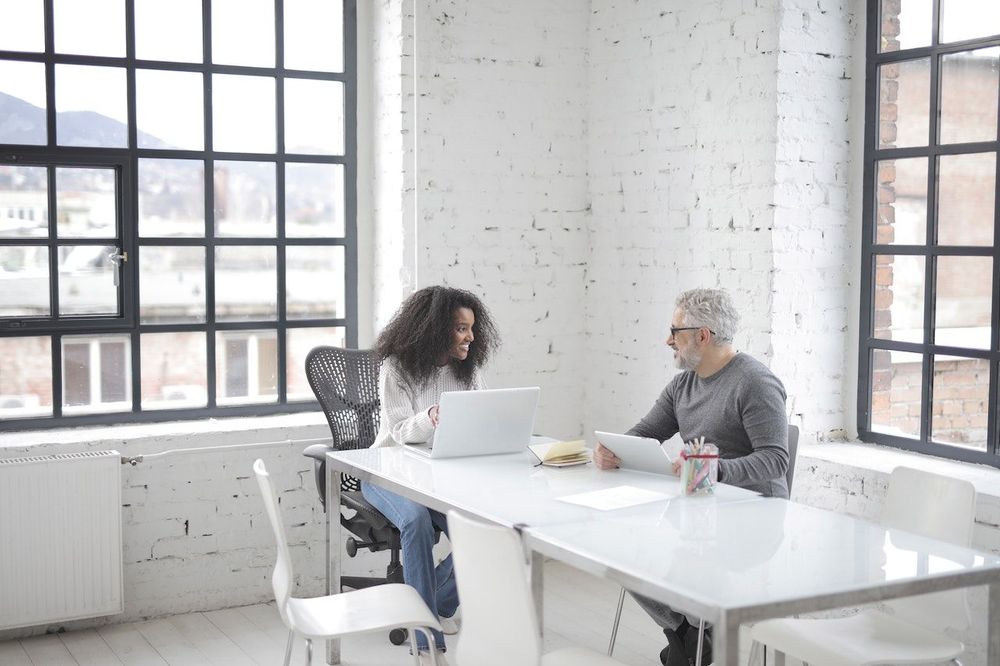 Trello vs. Jira: Customer support
Both Jira and Trello were created out of the same company. Therefore, they offer excellent customer support. Both project management software platforms offer many ways to contact customer support, including but not limited to: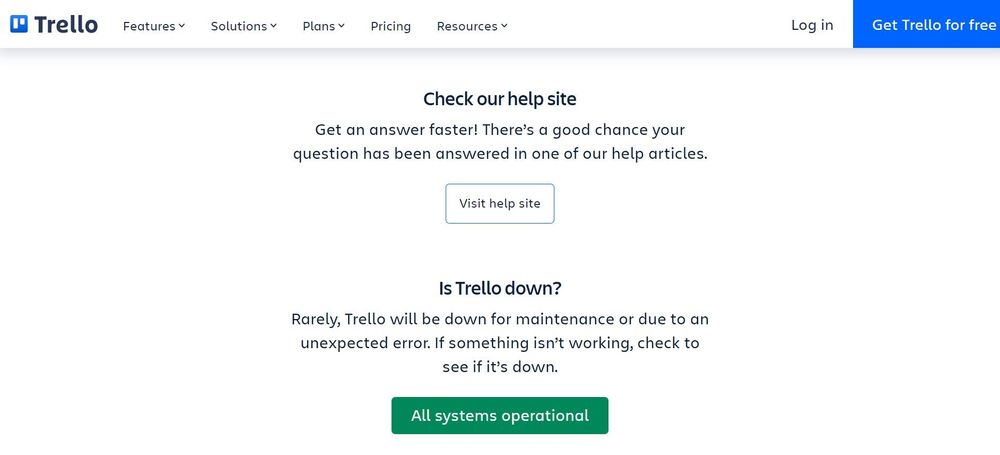 One way or another, users will be able to get in touch with customer support for both Trello and Jira.
Trello customer support
Trello has an outstanding customer support system compared to other tools.
In most cases, users must submit support ticket forms, which are typically answered pretty quickly.
With the Business and Enterprise plan: users receive priority phone support, which offers a much quicker response time.
Here, 24/7 support is offered to help with issues that may arise. The comprehensive blog and FAQ section can resolve most questions and issues.
Jira customer support
Unfortunately, Jira does not offer 24/7 customer support for any pricing plans. However, Jira does offer a robust help center. The help center provides users with information as well as resources to help resolve any issues.
Jira also offers a complex realm of community forums. These forums are an exceptional place to ask questions and get advice from other Jira users.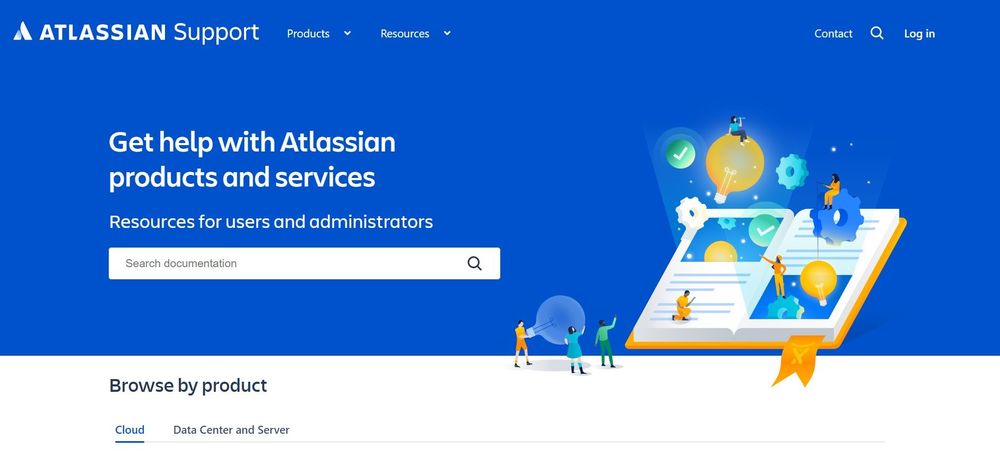 Trello vs. Jira: Security features
Both Trello and Jira offer high-level security features. Both project management software features vary depending on what you're looking for. Therefore, this section is pretty important. Both have different security features for different reasons. Let's take a look at both.
Trello security
Trello is one of the most secure project management tools. It offers various security features that ensure the safety of data.
First, Trello prides itself on using industry-standard security measures. These ensure the protection of all data shared and stored within the software. Here are some of the security features offered by Trello:
Jira security
Jira's security features are more geared toward protecting data and ensuring access control. Although, it's still a feature-rich and secure software development tool. There are a variety of security features in place. All of these features have been implemented to ensure that projects are secure. Some of these features include:
Two-factor authentication
Role-based access control
Project-level permissions
SSL/TLS encryption
Trello vs. Jira: Which one to choose?
Both Trello and Jira have their uses and they are, in fact, owned and managed by Atlassian. Which one you use probably depends on the environment you are working with and the team structure you are a part of. Here's what we mean:
Jira works very well as a software development tool for dev teams. If you're working in a different environment or as an individual, it's probably not a great fit.
Trello is probably the best Kanban software on the market. If you're working alone or managing projects with clear steps and phases, Trello will be great.
Optimal alternative | Why Indy is the best for freelancers
There's no doubt that both Trello and Jira are notable tools for managing projects of all sizes. However, each has its own strengths and weaknesses. They may also be missing some important aspects of entrepreneurship for freelancers and the independent worker.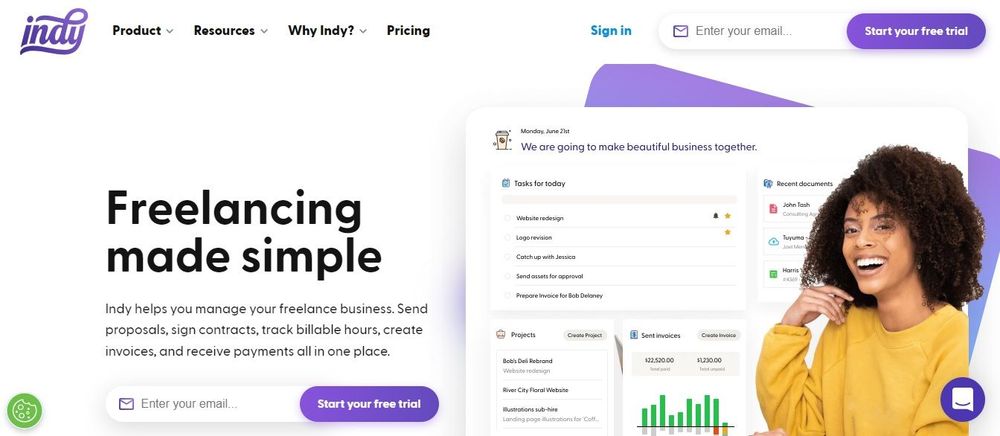 Indy, on the other hand, has everything a freelancer needs to become successful in the online world. If you're looking for a reliable and cost-effective way to start your business (I mean, come on, who isn't?), then Indy is the best option!
Indy not only offers a free version, but what they call the "Pro Bundle" is available for just $6.75/month. The Pro Bundle includes:
Unlimited workflow templates
Invoices
Proposals
Contracts
Lead-generation forms
Time tracking
Various methods of organizing tasks
Calendar
Chat features
Accept multiple payment methods
And more!
Indy's features and tools are impressive and offer outstanding customer support.
Email/Help Desk
FAQs/Forum
Knowledge Base
Chat
With agile project management features, Indy has been designed to be easy to use for everyone—regardless of experience level. The user interface is both intuitive and user-friendly. The color scheme is also attractive, making it even more exciting to log on in the morning!
The features may be powerful, but they are actually really easy to use. Therefore, Indy might just be the right option for you. Whether you're a:
Project manager with years of experience,
A first-time freelancer,
Or just someone looking for a more straightforward interface.
Give Indy a try today. Start with the free trial and see what Indy can do for you.