White papers can be an effective and powerful marketing tool for businesses, as they can help to build trust with a potential client and put you on the map for a target customer who is researching available options.
While writing white papers can be challenging and time-consuming, it should not be overlooked or hurried. By writing a comprehensive, informative, and well-formatted white paper, you can reach your potential customers, build trust, and nudge them forward in the sales funnel. However, a badly written or formatted white paper can do the exact opposite.
So, what is a white paper, and how can you write one?
What is a white paper?
A white paper is used by many professionals who aim to share information with their clients or potential clients about a certain topic.
For instance, a white paper can be used for sharing marketing statistics, presenting an analysis of industry trends, comparing campaigns, or giving an in-depth explanation of strategies or processes.
A well-written and properly formatted white paper can help to:
Generate leads
Build trust
Increase sales
White paper vs. eBook - what's the difference?
In some cases, the terms white paper and eBook are used when talking about the same thing. However, there are major differences between the two, and as a business owner, you should know which one suits your needs better.
Ebooks are electronic books that offer a general overview of a certain topic. They are typically written in a conversational manner and are geared towards non-expert audiences who are new to the topic at hand.
White papers are aimed toward expert audiences who already have a grasp on the topic but would like to learn more about a certain aspect of it. For instance, a white paper can offer a detailed analysis of a strategy or a campaign. White papers are typically more professional and research-based than eBooks.
Types of white papers
There are a few different types of white papers you can write. Before writing one and figuring out your topic, you will want to ensure what it is that you want to achieve.
Below, we have outlined a few common types of white papers.
Overview
This kind of a white paper is product-based, and it showcases the benefits and features of a product or service. It highlights the product and gives the reader more insight into how the product or service is used and how it can help solve a problem.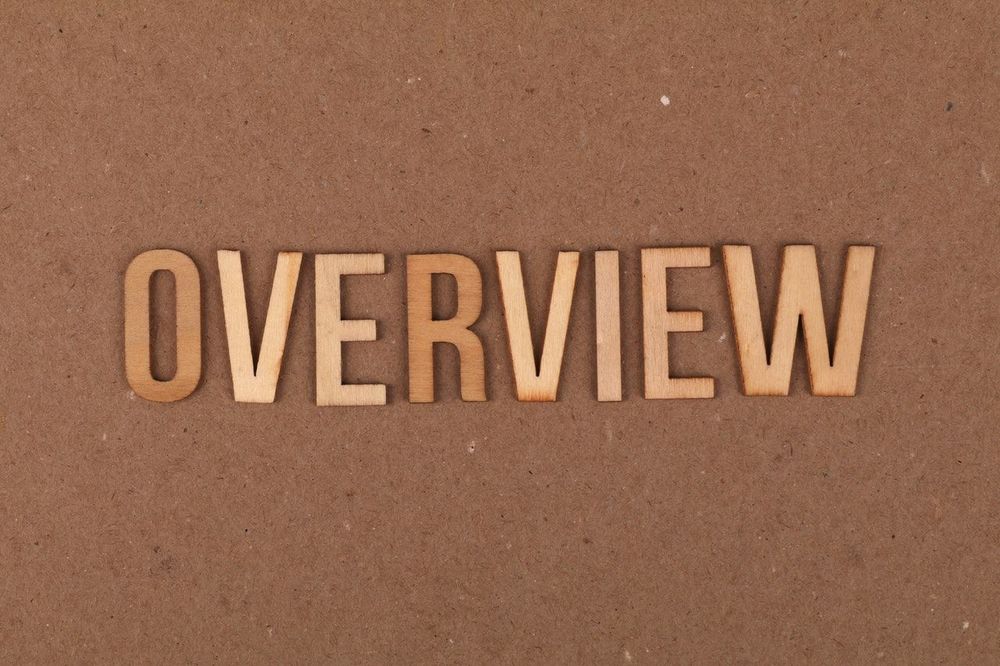 Comparison
A white paper can also compare products or services and help customers decide which is the best option for them. These kinds of papers can be highly useful and help move the customer forwards in the sales funnel, but it is essential to remember that the white paper should not be a sales pitch.
List
When a white paper highlights a list, it becomes similar to a blog post. For instance, a list-based white paper can give the reader tips about the topic at hand. The benefit of a white paper like this is that it is easy to read.
Solution-based
A solution-based white paper will first present a problem or an issue in the industry and offer a solution or a different approach.
How to write a white paper
Now that you know the purpose of a white paper, you should know how to write one. While writing a white paper can seem challenging, by following the steps outlined below, you will be able to complete a comprehensive and professional white paper and share it with your audience.
1. Pick your topic
Before starting with your white paper or even looking at white paper examples, you should choose the topic. The topic should be something that interests your audience and offers more insight into something useful and relevant to your business.
You should understand your topic well and have enough sources and research to back up your writing.
2. Do your research
Next, your job is to collect information and research your topic. Ensure that all the data you collect is from reliable and professional sources and that the information delivers value to the readers.
You can use internal and external sources to research and gather information, and the deeper you go into the topic, the more useful it is to your readers.
When conducting research, remember to do the following:
Find credible sources
Read reports, journals, and other white papers
Connect with other experts
Fact-check everything
3. Remember who your target audience is
A big part of choosing the right topic is considering the target audience. However, before writing your white paper, you should dig deeper into the topic and understand who your target audience really is.
Understanding your target audience and those who read the white paper has many benefits. By figuring out the details, you will be able to impact them in the most effective manner and move them forward in the sales funnel.
An interesting topic will get your audience to start reading, but if the content does not fully cater to them or the content is not up to par, they will lose interest and may not take action.
So, before writing, ask yourself the following questions.
Why is my target audience interested in the topic?
How does my target audience consume information?
What do the readers want to know more about?
How can the white paper help them?
By asking these questions, you will be able to connect with them better and deliver content that they will relate to.
4. White paper outline and formatting
There is one more thing you have to consider before putting words on your white paper. You have to create a white paper outline that sets you up for a table of contents.
For instance, the outline can look like this:
Title
Abstract
Introduction
Section subheadings
Footnotes and sources
Conclusion
The idea is to first lay out the game with an abstract, after which each section offers information that layers on top of each other.
For instance, you can present a problem first, then offer a methodology, explain possible solutions, and finally, give your reader an "aha"-moment.
When creating an outline, you can use editing tools, such as Microsoft Word or Google Docs. Use relevant headings and remember to utilize subheadings. You can also use data visualization but refrain from using images that are not relevant or necessary to the topic.
5. Create a title
The first thing your reader sees is the cover and, of course, the topic. Your title should be interesting, eye-catching, and well-positioned on the cover.
The title should be enticing, clear, and clever. It is also smart to use a subtitle.
You want your title and the white paper cover to catch the reader's attention. It should stand out and lure the reader to start reading your paper. By presenting a topic in an interesting and problem-solving manner, your reader will want to dive more into the topic and find out what the paper is about.
Give the reader something useful and valuable, starting from the topic.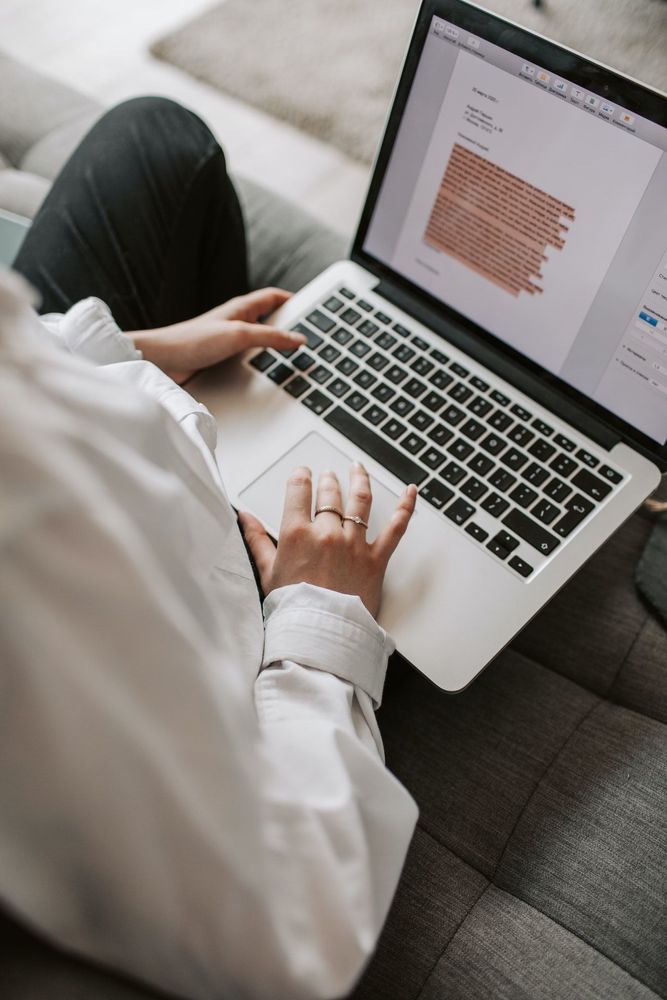 6. Write an interesting introduction
White papers usually include a summary or a conclusion at the end, meaning that you will have to offer the readers a different kind of introduction in the beginning. Typically, the introduction briefly outlines what the white paper includes.
The introduction should not give too much away but rather entice the reader to start reading the actual chapters of the paper. An introduction can be the reason why a reader starts reading your paper… or doesn't.
7. Use subheadings in the content
Inside each main section, there should be subtitles that break down the content and make your paper easier to read.
Now it's time to format the content in your white paper properly. Inside each main section, use subheadings to break up the text so it's easier to read. Use short paragraphs and break the text down so that browsing through the information and finding sections is easy and fast.
8. Use data to back up your content
The purpose of white papers is to be informative, professional, and well-researched. The best way to support your text and findings is to find solid data.
By using verified facts, quotes, statistics, analysis, and other data, you will make your white paper more professional and give it authority. Also, this will ensure that your white paper has a powerful impact on your readers.
Remember that all the sources you use should be cited properly in your paper. You can add the sources in the footnotes so that they are easily findable. However, the most essential thing to do is to ensure that all sources are relevant and fact-checked.
9. Each paragraph should be valuable
It is essential to remember that a white paper is not a magazine or a novel, so there should be no fluff words or filler paragraphs. Every paragraph should be informative and full of value to the reader.
The content of a white paper should take the reader from a base problem to a solution in a smooth and easy-to-read manner.
10. Proofreading and editing
Even though proofreading and editing your white paper may not seem like a big deal, it is. A white paper full of typos does not seem professional and, if anything, can make the reader doubt how much time and effort you really put into it.
Everyone makes mistakes, and typos happen. You should proofread and edit your white paper before publishing it or ask your coworker or a professional to do it. This ensures that your readers will not trip over funny typos or sentences that do not make sense.
Most effective tips for editing a white paper: make it glow
Now that your content is ready, you will want to make it glow by adding visual elements so that it is easy to read. Ensure that your white paper looks good by adding color, images, other visuals, and clear fonts.
You can use a white paper template and white paper examples for inspiration when planning your own design and edits.
Choose a template - no need to start from scratch
When writing a white paper, you have to consider visual hierarchy principles, design, and the whole layout. As if writing a white paper was not hard enough, making it visually appealing is a whole 'nother story.
If you do not have the visual eye it takes to edit the white paper and make it visually enticing, you can use a white paper outline template. Ready-made templates and white paper examples allow you to change text, images, color, fonts, and add elements and charts.
Create an eye-catching cover page
The white paper's cover page (just like the title) is the first thing your reader sees. Think about the cover page as a book cover: it determines whether you want to read what's inside of it or not.
By this point, you already have your title, and now you want to ensure your title stands out by creating an eye-catching cover. For instance, you can add a background color or an image, make the font bigger, use different fonts, add your logo, add illustrations, and more.
Remember that your cover page should be relevant and refer to the topic at hand. In the best-case scenario, your cover page would also increase brand awareness: adding a logo or using company colors, for instance, can help promote your business.
Add a table of contents
A table of contents is not only for books. Your white paper will also greatly benefit from a clear table of contents that includes all the important main headings and page numbers.
When you have a digital white paper, you can add hyperlinks to the headings to help the readers to navigate the paper faster. This way, it is easier to browse the white paper and return to certain sections later.
In addition to adding a regular table of contents and hyperlinks, you can also add a "home"-button on every page and allow your readers to even return back to the table of contents page.
Remember to add images and visuals
Most people are visual learners. Adding some imagery and visuals can be an excellent way to keep your readers engaged. Imagine a white paper that only includes the text: the chances are that your readers would lose interest pretty fast.
Add some relevant imagery, such as charts or branded imagery. If you do not have any brand photos, you can utilize stock photos to support your white paper.
Even though visuals give the text a nice break and allow your readers to view charts and so on, each image and visual should have a purpose. The images can be used to highlight certain things, give your text some spice, allow the readers to view something in a visual form (charts and analysis, for instance), and more.
Don't neglect the fonts
The most important thing is that the typography of your white paper is easy to read. While you can be a bit more creative with the cover page, the actual content should use easy-to-read fonts. Also, it is essential that you only use one or two different fonts: using multiple different fonts is distracting to the eye and makes the paper hard to read.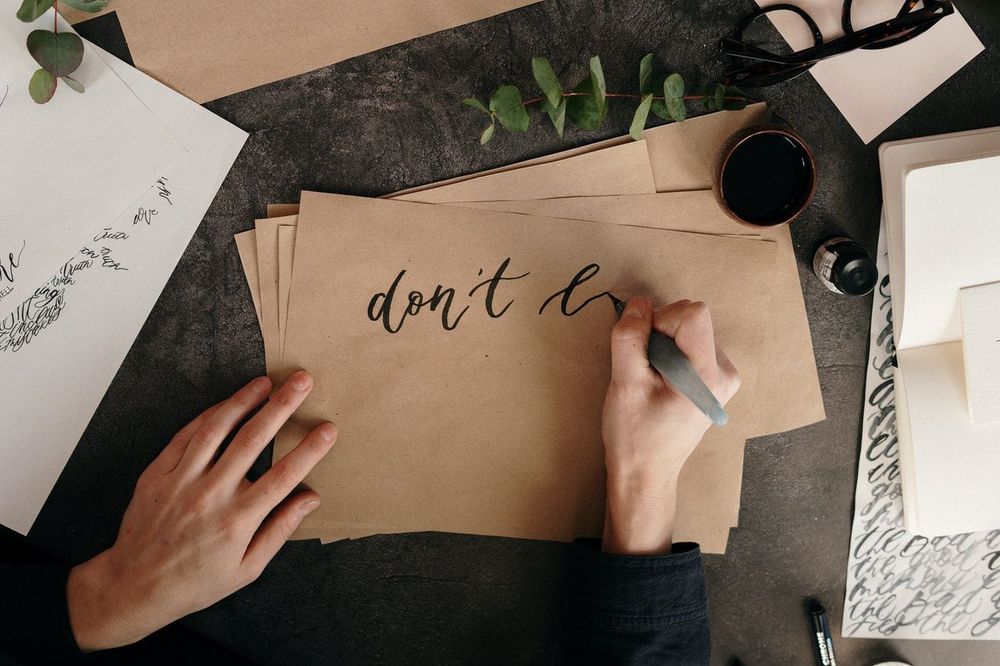 In order to differentiate sections or highlight certain parts, you can use different size fonts, colors, or bold/italic text in certain sections.
There is no need to spend too much time thinking about the font of the content: pick one that is easy to read and that suits your business. For instance, Arial, Helvetica, Montserrat, and Calibri are nice basic fonts that are easy to read and that format well.
Use relevant and consistent colors
The colors you use in your white paper should be balanced and consistent throughout the pages. Also, the colors should be harmonious and complement each other.
If you have a hard time picking a suitable color palette, you can use the colors of your brand.
Remember that the colors should not be distracting, and you should not use too many colors. In fact, the best way is to use color theory and color psychology to your advantage when choosing colors for your white paper. Clashing colors can negatively impact the reading experience and your brand image.
When in doubt, go with subtle colors.
Make your data visually appealing
When talking about data and numbers, it may be a good idea to add some visual elements to support them. For instance, when talking about percentages, price variations, or offering comparisons, the data will be much easier to read with some visually appealing elements.
You can add, for instance, the following elements:
Line, bar, and pie charts
Gauges
Maps
Timelines
Infographics
Data widgets
Regardless of the type of visualization you use, it should look good and be easy to understand. Make the visual elements beautiful, and remember to use the color palette you chose for your white paper.
Remember to keep everything relevant to your brand
Every visual project, including white papers, should be branded and go with your company. Brand colors and visual elements are an excellent way to support your brand. Also, consider adding relevant fonts, icons, and other visuals that support your brand.
Everything from text to images to visuals should be brand-specific. This makes your white paper easy to read and reminds the readers about your brand. The text should match your brand's voice, and your visuals should match your brand's color palette and typography.
Ensuring that every detail follows your brand's voice can make a huge difference.
The visual hierarchy should be balanced
There should be a good flow to your content, just like there should be a visual flow to your imagery. Ensure that the images and visuals you use are attractive and balanced.
Visual hierarchy principles can help you to set your visuals so that they look good to the eye and are not distracting or disruptive. For instance, photos should not overpower the text, and the font (in content or images) should be big enough to read.
Also, make sure that you break down the paragraphs in your content to make it easier to read. Long paragraphs can make your reader lose interest.
Ask someone to read the paper before publishing
After you have finished with your content, visuals, editing, and proofreading, you should ask someone to read the white paper and give you feedback. Getting feedback from coworkers or colleagues can be useful and help you to improve the readability of your white paper.
Someone might even be able to point out certain things that you may have overlooked. Getting some critique and overall feedback before publishing can only be beneficial, so do not be afraid to ask for it.
Writing a white paper: mistakes to avoid
Now that you know how a white paper should be written and what kind of things to consider, we have also listed some pitfalls you should avoid. Avoiding the traps listed below will help you to make your white paper even better and more enticing to the reader.
Don't make it sound like a sales pitch
White papers can be an excellent help in marketing, and they are, in fact, a great marketing tool. For instance, many businesses use white papers to showcase a product or a service. However, you have to be careful and make sure the paper is not just a sales pitch.
When your audience reads the paper, they are seeking information and value. They want the text to be unbiased and educational, not persuading them to buy something.
Save the sales pitches for brochures, websites, and blog posts and focus the white paper on research and delivering useful information.
Don't forget your research
White papers should be informational and well-researched documents with fact-based information. While lengthy, brand-specific, and original research may be out of budget, there is no harm in utilizing Google and other people's research. Simply ensure that all the sources you use are fact-based and professional.
While finding statistics and charts may be time-consuming, it is well worth it. In order for your paper to receive the attention it deserves and create the impact you desire, the content should be filled with accurate and valuable information.
Don't forget the story
While white papers are fact-based, researched, and informational, it does not mean that they should be boring. Using colorful and witty language, adding visuals, and charts, using color, and having a story that flows throughout the paper are essential.
When the narrative keeps the readers engaged, they cannot wait to read the next paragraph, and the next, and the next. However, if the paper is simply boring language with facts layered upon facts, the reader may soon find themselves snoring over the paper.
Executive summary
A well-written and informational white paper can be highly useful in marketing and increasing brand awareness. A white paper can be used for many purposes, and in the best-case scenario, it will nudge the reader forward in the sales funnel.
Although writing a white paper can seem like a lot of work (which it is), it is well worth it in the end. Writing engaging content and adding eye-catching visuals will make the paper easy to read and leave a good impression on the reader.
A white paper can help you to generate sales leads, but only if you ensure that the paper is detailed and the written content is valuable.