Gaining a new client is always exciting for a freelancer. However, acquiring a brand new customer who is interested in your services is only the beginning. As a freelancer, the next challenge is to retain that customer, create loyalty, and keep them continually interested in using your services. But how can you do this? The answer lies in a good customer onboarding strategy.
Customer onboarding focuses on the creation of loyal customers, allowing you to gather customer feedback to improve the lifetime value of your services.
We're here to talk you through exactly what customer onboarding is, why this stage is so important, and how you can create a successful user onboarding process for your customer. And don't worry: with our ultimate guide, we'll be with you every step of the way.
What is customer onboarding?
A customer onboarding process is about introducing a new customer to your freelancing services whilst simultaneously retaining existing customers too. This customer onboarding process is vital in more ways than one. Not only does it help customers understand how they can best engage with your services, but it is fundamentally essential for customer retention. This means making customers stick around and staying loyal to using your freelancing services time and time again.
Customer onboarding involves the development of a series of important steps. This process aims to make it easier for customers to use your services by explaining exactly what they can expect. It is all about familiarizing your new customer as much as possible with the service you are providing, maximizing the customer experience, and enabling them to get maximum results from it.
Let's take a closer look at exactly what it takes for a freelancer to successfully onboard new customers.
When does the customer onboarding process start?
For customer onboarding, knowing where the process begins is a sensible place to start. There are actually two points in which the process can start:
Some freelancers believe that the onboarding process begins with the initial interaction between themselves and their customers. This might be the point where a customer contacts you and enquires about your services or the point at which they click through to your website.
However, for some, the onboarding process begins slightly later: when the customer actually signs up for or commits to your services.
Either way, it is agreed that the onboarding process has definitely begun at the point a new customer opts in for your services.
Why is customer onboarding important?
Whilst some might think that once your client has paid their invoice, your job is done. However, in reality, your services shouldn't finish here. To be a successful freelancer, your priority should be to get that client to return to your services. And how can you do that? Ensure that your customer is happy with your services by providing them with as much information and support as possible. Customer onboarding is all about listening to your client's needs. This‌ will ‌foster a good ongoing relationship.
If a customer is completely new to your services, they are going to want to feel supported whilst they try it out. For example, if a customer has never employed digital marketing techniques for their business before, they will want to know exactly how these techniques are going to enhance the performance of their business. You'll need to break down exactly what your services are going to entail and offer a totally customer-centric onboarding solution.
Properly listening to the needs of your clients through a well-developed onboarding process is likely to lead to happier customers in the long run. Offering a high-quality service from the start will have knock-on effects in the future: not only will your customers be more likely to return to your product or service in the future, but they are also more likely to spread the word to their friends and family.
In the world of freelancing, reputation is everything. Therefore, this word-of-mouth type of marketing is golden: being recommended through networks will enhance the integrity of your brand and, ultimately, increase the stream of clients approaching your services. Keeping happy customers is more cost-effective than acquiring new ones, and so the overall outcome of strategic customer onboarding is increased revenue. This means more money in your pocket.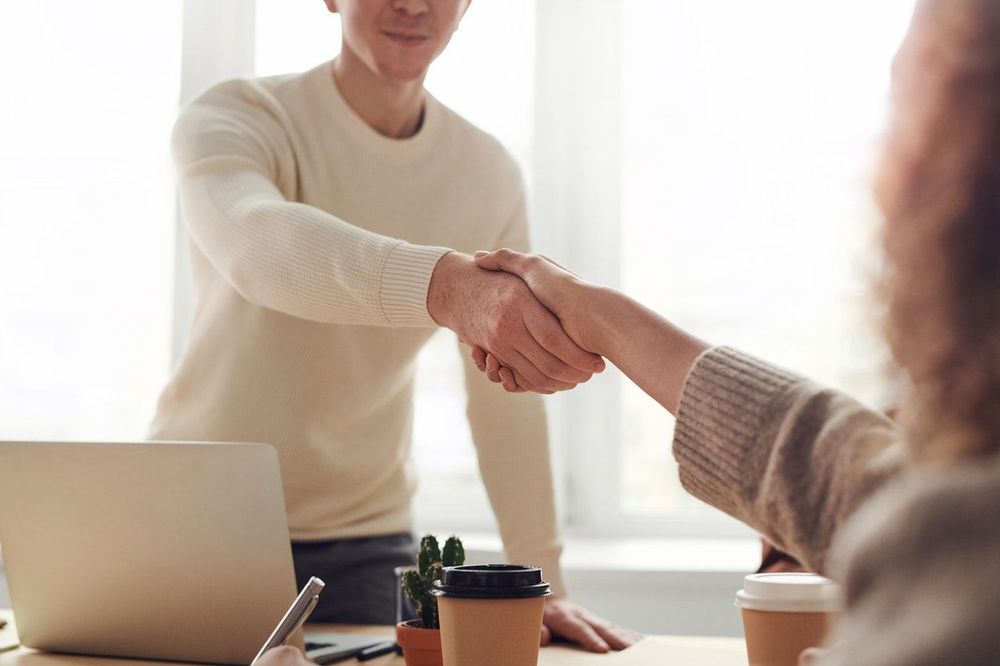 What are the challenges of onboarding as a freelancer?‌
Operating as a freelancer differs greatly from operating as a larger company. This means that your business processes are going to look a little different too. For large, established companies, there are many ways in which user onboarding can be achieved. It's not uncommon for products from larger companies to offer free trials, and often these businesses will invest in marketing software to create other tools such as automated welcome emails.
Overall, implementing customer onboarding is much easier and less time-consuming when split between larger teams and across multiple skill sets. As an individual contractor, your budgets are often lower, and your customer cycles work slightly differently, too. This presents onboarding challenges, and we've summarized some of them below:
As a freelancer, you probably have multiple customers and multiple projects happening at once. These projects can range from long-term, complicated tasks to simple, brief projects. Because of the volume of projects, onboarding is a frequent event that you will continually have to consider as part of your freelancing routine.
As an individual contractor, you likely don't have a sales team behind you set up specifically to handle client onboarding. Since you will oversee the process alone, onboarding processes should either be automated or abbreviated to help the process run quicker and smoother.
One of the biggest issues with creating successful customer onboarding as a freelancer is that it can be time-consuming. Balancing multiple elements, such as self-marketing, finding new clients, drawing up contracts, conducting the work, maximizing customer engagement, and managing invoices is a lot of tasks for one person. Factoring in time to establish a good customer onboarding experience can feel like a lot of work, and it isn't easy. However, we've already seen that there's a pretty convincing case for the importance of onboarding, and you shouldn't feel daunted. With some time and practice, you can establish your own onboarding process that can fit flexibly into your routine.
How to create a customer onboarding process
Now that we understand what customer onboarding means. It's time to consider how you can implement this process into your freelancing strategy. We've compiled a handy customer onboarding checklist of elements to consider when thinking up the process. By following our recommended best practices, you can create a positive experience for your client by prioritizing customer-defined success.
How do I onboard a new customer to my freelance services?
Get to know your clients
As a freelancer offering a service, one of your top priorities should be knowing the customer you are trying to target. You'll need to understand precisely what new customers are going to need from your product or service. To do this, you need to gather feedback. Whether you're a web designer or a writer, your approach here should be the same: what is your customer going to be looking for?
Consider your customer's goals, problems, and unique challenges they are continually facing and what customer success means to them. In order to do this, you need to collect as much information from them as possible. After this, you can apply your specific technical knowledge to cater to it and create a positive onboarding experience for them.
A simple way to improve your knowledge of your customer is to ask them to fill out a questionnaire at the start of your journey together. Ask them what they are looking to get out of your services, what problems they are facing, and what success means to them. As a result, your customer is going to feel supported and respected right from the start - setting you up for a great future relationship. After all, being a good listener is vital for continual customer satisfaction.
Be clear on expectations
A crucial part of the process is to manage your customer's expectations, and this should be done as early as possible. Your client should know exactly what they can expect from your services. To achieve this, you need to be an honest and open communicator.
From the start, you should inform your customer of important elements of your services, including definitions of your services, what defines the outcome, and what results they can reasonably expect to achieve within the time frame. Create measurable milestones by clarifying exactly how long each part of the project is likely to take.
Here, you should be as specific as possible. Remember, setting your client's expectations too high by underestimating timeframes or costs is only going to cause you a headache further down the line.
Define what success looks like
In an ideal world, clients want to be able to look into the future and see what they are going to gain from your product or service. Whilst you don't have a time machine, you can offer some dynamic solutions that will help show them what value is going to look like for them in the weeks and months ahead.
To do this, you need to emphasize the value that your services are going to provide for your client by tailoring a plan to their individual needs. You may even have to help them imagine what success is going to look like. If you offer web design, why not provide a free audit of your client's current website?
With this, you could briefly examine their existing site and pick out the parts that need improvement through your services. Then, you could provide examples of other websites you have designed for clients that could achieve a similar outcome. With personalized touches like these, your client will feel confident and clear about how your services are going to help them. Most importantly, it will keep your customers engaged and interested in your technical expertise from the very beginning.
Be a great communicator
Once your client is clear on exactly what your services are offering and what they can expect from the process, ensure to keep communicating consistently with them throughout. Providing updates on the project is an easy way to keep communication flowing. This is key to fostering relationships within your customer onboarding process.
Make sure to share your valuable knowledge base by sending them any other relevant information that might be useful to them throughout the process.
Consider your customer's goals
Listening to your customer's unique needs is key, and this includes listening to what success means to them. They might have a specific goal that they really want to achieve, and you won't know what this is unless you ask them. You can work around customer-centric goals by ensuring to communicate right from the start exactly what success and progress mean to them.
We've already mentioned that sending a questionnaire is a great way to do this, but you could offer an even more hands-on approach by setting up a call straight away to specifically address the client's goal. Any freelancer will know that every client is different, so consider which communication method is going to work best for them. Remember, the whole goal of onboarding is to maximize customer retention, so be sure to make the discussion of their goals as positive and proactive as possible.
Use feedback to improve your services
Lastly, the most crucial part of the onboarding process is to measure your own success as a freelancer. From the customer's perspective, they will want to see exactly how and why you've provided effective service. But this data is also valuable to you in order to grow and improve your product or service. You can track metrics, identify friction points, collate customer feedback, and measure client satisfaction - these are all easy ways to gather insights to analyze the performance of your services.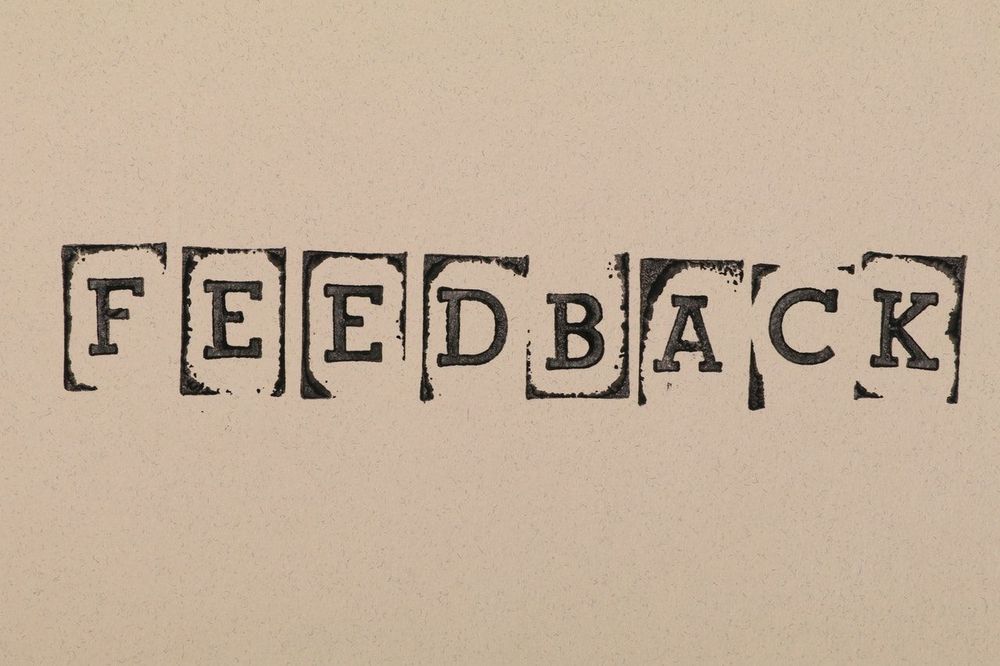 Being a freelancer inevitably involves learning from mistakes and growing as part of your progression. With this in mind, when clients offer you constructive feedback, be sure to take it on board in order to improve the quality of your services. Don't be disheartened by negative feedback. Working on areas that need improvement is going to benefit you in the long run, and responding positively to feedback shows resilience and tenacity as a freelancer. Moreover, if customers feel as though their feedback is properly listened to and implemented, they will be much more likely to stick around or return to your services at a later date.
7 tips to create a better onboarding process
Now that we've addressed exactly why onboarding is so valuable, it's time to think about precisely how you can look to implement it. Since freelancing covers a whole range of industries, some tips may be less relevant to your services than others. However, one thing is clear: you can be creative and flexible with onboarding. Whichever customer onboarding tool you choose, customer satisfaction is everything. Below, we've collected some helpful tips to get you started.
Consider using email tools
If you are able to, incorporating email into your customer onboarding process can be a great move to make. If a new user has recently signed up for your freelance services, you could set up an automated welcome email to send to them shortly after, sharing information with them about what your services are going to entail.
There are plenty of marketing automation platforms out there to help you. From MailChimp and Klavoyo to ConverKit and Hubspot, automated email tools are there to save you time and effort with bulk sending, rather than having to send each email individually. This is a worthwhile option if you have a particularly large client base, or you find you are continually onboarding new customers and sharing the same information with them over and over.
Test your software
As you experiment with different types of onboarding components, such as support articles or a breakdown of your services, you might be unsure how to space out the delivery of these items or which items to include altogether.
To overcome this, you can use A/B testing, which takes two options and compares their performance with users. This way, you will be able to see which option works best for maximum customer satisfaction.
Stagger new information
If a customer is brand new to your services, it's important not to overwhelm them with information. For example, your customer might be interested in your writing services for some blog articles on their website. When checking out their blog page, you might notice that their current site could do with a refresh. You realize that your additional SEO and web skills could really help them.
However, bulldozing your new customer with the full range of your capabilities might be a little overwhelming‌. Establishing a good initial relationship and addressing their firsthand goal would be important here, and then you can gradually introduce them to the extent of your skills. As the customer sees the rewards of your work, trust will be established, and they will probably have that lightbulb moment in realizing that investing in more of your services could be a great move for them.
Make it personal
Customers want personalized experiences, and this can be easily achieved by ensuring that every communication you have with your client during the onboarding process is tailored to them. For example, (if setting up automated email tools is relevant for you), ensuring that the welcome email includes your client's name is a perfect way to add a personalized touch.
Keep it simple
Don't overcomplicate the onboarding process. After all, your customer has opted to sign up for your service or product because they want you to make things easier for them. Spamming your customer with too many emails or over-explaining onboarding processes will probably make your customer back away. Make any onboarding steps such as welcome emails simple, jargon-free, and relevant to your client's needs.
Write professionally
Whether you are established or fairly amateur at writing, there's really no excuse for bad spelling or grammar when it comes to client communications. When emailing your customer, or writing any documents or support articles, ensure to keep your writing clear, concise, and error-free.
There are plenty of useful tools out there to help you filter any errors, such as Grammarly. Above all, your copy should convey the right tone for your services, and above all, make it clear to the customer exactly what they need to do afterward.
Diversify your content
Remember that personalization is everything to achieve maximum customer success. With this in mind, consider that no two customers are going to be the same. Some customers might need more support than others, particularly if they are entirely new to the type of service you are offering.
To create a customer onboarding process that is accessible to every type of customer, consider diversifying the ‌content you can offer. For example, if you're providing a sheet of definitions of what your services include, consider using a mixture of text, images, and diagrams. Why not consider creating a short YouTube video that introduces how your services work? To cater to many learners, the possibilities are endless -and you should use this to your advantage.
How can Indy help?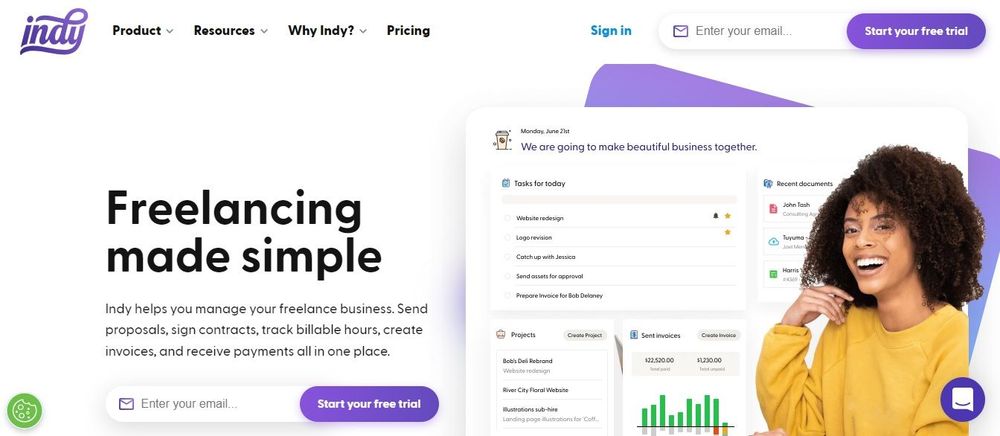 Indy is a digital toolkit for freelancers. Our goal is to make freelancing simple by bringing together the most common and useful tools so you can get more work done quickly. Here are some of the ways our tools can help your onboarding process:
Create forms for customer onboarding using the Forms tool. These forms, once created, can be shared via email or added to a specific webpage easily. You can use multiple forms to gather different levels of data.