Whether you're a total beginner (with no writing experience) or perhaps an experienced freelance writer (who wants to fill their plate with more potential clients), there are boatloads of well-paying freelance writing jobs you can explore.
You'll strike gold, especially if you know…
Where to look for freelance writing clients
How to sell your writing skills
How to set yourself apart from other freelance writers
This guide will provide tips to help you land more well-paying freelance writing clients without subscribing to multiple low-paying content mills.
Let's get started.
How to prepare and land more freelance writing clients
To become a successful freelance writer, you must put in a lot of hard work. Your success will mostly come in the form of landing more freelance writing opportunities and attracting high-paying clients.
However, success favors the most prepared.
Here's a brief 5-step guide to help you prepare for freelance writing glory, and easily land more online freelance writing jobs.
Step 1: Create a stunning writing portfolio
Before a writing client hires your freelance services, they'll often ask questions such as:
"Can you show me your writing samples?"
"Do you have any high-quality articles written and published under your name?"
"May I see some of your freelance writing work?"
The best way to answer such questions is to provide a link to your writing portfolio. Let your freelance writing work showcase your skill as a writer.
Unfortunately, most freelance writers skip offering proof that they know how to write well and instead choose to tell potential clients how talented they are.
Don't tell them you're a skilled writer. Use your work to show them.
Step 2: Level up your writing skills
To avoid settling for the low-paying content mills for your entire freelance writing career, you need to improve your content writing skills.
Most potential clients or companies don't just hand out those high-paying freelance writing jobs to anyone.
These clients offer the dream rates to the most skilled freelance writers, who, in most cases…
Understand the importance of search engine optimization (SEO) and creating SEO-related content for both Google and online readers
Realize the importance of submitting error-free, client-ready work
Write faster and meet all deadlines without excuses
Create clear content with great headlines and relevant examples
Communicate clearly and regularly
Emotionally connect with their readers
The good thing is that the payoff is huge for those freelance writers who put in the hard work and level up their content writing skills.
Step 3: Ask for testimonials after a freelance gig
Have you previously landed well-paying freelance writing gigs? Good for you.
But did you ask your client(s) for a testimonial? No? You're not alone.
These testimonials are crucial to help you get more freelance writing gigs.
To highlight how testimonials can speak volumes, see the examples of Elna Cain's testimonials and how they promote her writing skills.
Source: Elnacain
So many freelance writers ignore or fear asking for testimonials from their clients after doing some great work. Testimonials are words of adulation from a client declaring utmost satisfaction for your freelance writing work.
Most clients are perfectly happy to give you a testimonial, but you have to ask.
Here's how you can ask for a testimonial:
"I know you're busy, but I'd appreciate it if you would kindly consider giving me a testimonial for my work."
Keep your request brief and straight to the point.
Step 4: Know how to write good cold pitches
Cold pitching potential freelance writing clients isn't, in the least, enjoyable.
But the freelance writers willing to cold pitch have the edge over other writers. And those most experienced in writing good cold pitches are never far from winning well-paying freelance writing jobs.
Do you want to know how to write great cold pitches? Avoid making these mistakes:
Writing long emails (no client or editor has time for them)
Sending the same pitch to every client or editor (people all have unique styles, audiences, and needs)
Ignoring set guidelines (your emails will be sent to the dustbin if you cold pitch without clearly reading the submission guidelines)
But most importantly, do the following, and you'll write good pitches:
Do your homework well (research)
Address the person you're pitching to by name in your correspondence
Get straight to the point (tell them what you want and why)
Explain why they should hire you (in clear and simple words)
Stick to these pointers, and you'll write effective pitches that grab a client's attention.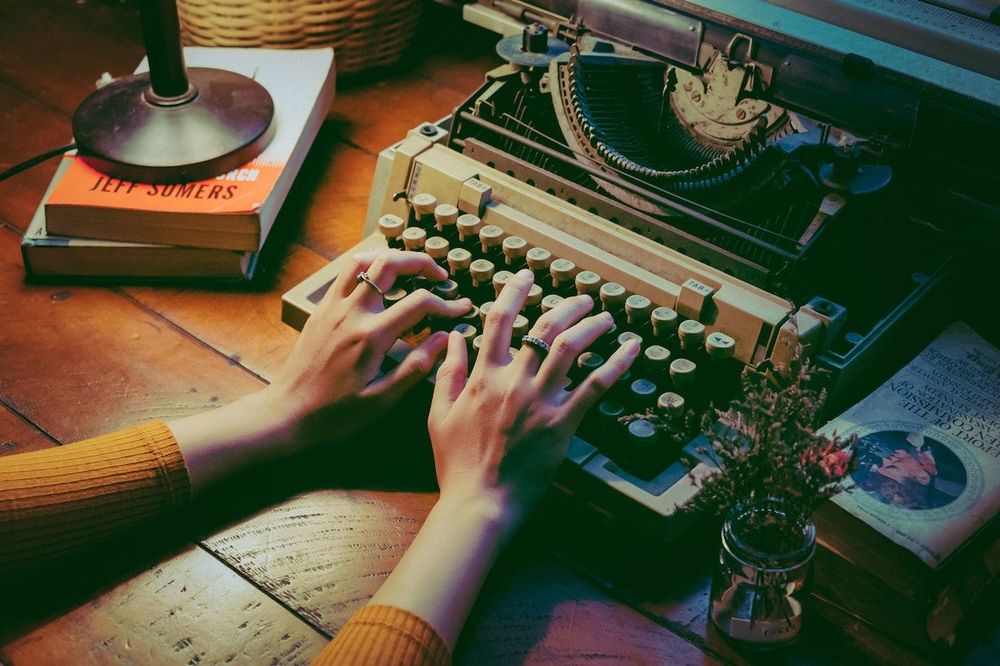 Step 5: Master writing great author bios
The point of writing a good and clear author bio (at the tail end of your post) is for the reader to learn more about the interesting and intelligent person who wrote the post.
Your bio is what could prompt the reader to check out more of your content on your website or blog. They may even want to find and follow you on Facebook, Twitter, etc.
Or, better yet, they want your contact details so they can hire you.
A great author bio acts like a megaphone that shouts your expertise to the world. You need to take time and master how to write a good author bio that directly speaks to your potential freelance writing clients.
Now that you're well-prepared to land more freelance writing jobs, let's look at some ways to find more freelance writing clients.
Freelance writing clients — 11 simple ways to find them
There are plenty of job boards online. Anyone can search for remote writing jobs or freelance writing opportunities. (Emphasis on anyone).
Anyone, including new freelance writers, less experienced writers, total beginners, and 100 other "perfect" writers, are jostling for that awesome writing job, the very one that's perfect for you — and that's where the problem lies.
Identifying hidden freelance writing opportunities that other freelance writers don't know about or are too lazy to pursue, leaves you with a higher chance of finding well-paying freelance clients who may otherwise go unnoticed.
Here are 11 tips to help you find under-the-radar freelance writing clients.
1. Send lots of cold emails
Do you want recurring freelance writing gigs? Then start cold pitching!
Directly contacting writing clients is less competitive and your odds of landing a freelance writing client are increasingly high.
For the uninitiated, cold pitching involves contacting companies, entrepreneurs, or small businesses and letting them know how you can grow and scale their business.
Cold pitching is scary and intimidating, especially to a new freelance writer, but guess what? It doesn't have to be this way.
If you know what you're doing, it's so easy to cold pitch clients:
Select the businesses you want to cold pitch. You can look out for the obvious things. For example, do they have a website? If not, let them know why they need one and the importance of having an online presence.
Spend time researching. Run a quick Google search to find online writing gigs. And once you locate the best businesses to pitch to, do your research on them. Some businesses are huge brands, which makes finding freelance content writing jobs difficult. Instead, niche down to smaller companies that need help writing posts about their products or services.
Find the right person for your pitch. Once you locate the right companies, the next step is to find the right person to pitch to; this could be the business owners, content managers, or editors. This is the most challenging step, as it can take a lot of time to find the right person. But once you get the hang of it, you'll have lots of businesses and relevant contact information for your pitches.
Before sending out your pitch, be sure to include the following details:
How you found out about their company
Who you are (identify yourself)
How you can assist them to grow and scale their business
Lastly, don't forget to include your best writing sample or freelance writing work that demonstrates your content writing skills (in a clear manner).
It's worth noting that pitching is a numbers game. The more pitches you send out, the greater your chance of landing a new client.
2. Start stalking freelance writing job boards
Another way to find more quality freelance writing jobs is to send pitches to job boards.
It's also a great way for new freelance writers to secure consistent writing gigs and start building a great portfolio.
Many small businesses, entrepreneurs, and companies regularly post job ads on freelance writing job boards. Your work is to send pitches to these remote job ads.
Source: Problogger
If you're keen, you'll notice some of these websites have a writing job section. Make sure to check them out as they often ask writers for rates. Other times, you'll find the job ad specifies the starting rate for creating content.
There are plenty of free and paid job boards. Perhaps start pitching to free job boards to help you hit the ground running.
Here are some of the best freelance job boards you can consider:
Contena
All Freelance Writing Job Board
MediaBistro
ProBlogger
BloggingPro
If you can write persuasive pitches, you have a greater chance of winning more freelance writing clients on job boards.
3. Make LinkedIn your friend
As an experienced freelance writer, if you approach LinkedIn well, writing clients will come to you and not the other way around.
A total beginner can also use the LinkedIn platform to attract more writing clients, but you need to structure and complete your LinkedIn profile the right way.
To attract more clients using LinkedIn, you can use specific keywords in your profile and headline. For instance, if you want to attract B2B (business-to-business) clients, you can use the keyword "B2B" in your profile.
Besides placing a keyword in your headline and profile, be sure to write a killer LinkedIn summary. Your summary should portray you as a serious freelance writing business owner (because you are, and that's what clients should pick up in your summary).
Next, add your potential clients as LinkedIn connections to help establish yourself as an expert within your current writing niche.
Lastly, use LinkedIn publisher to create persuasive or SEO-focused blog posts targeting your potential freelance writing clients within LinkedIn's platform.
Overall, have a solid profile, make good connections, and interact with your LinkedIn connections. This way, you'll bag more clients. Keep targeting specific types of audiences (freelance writing clients) by tailoring your marketing strategy around them.
4. Build a (simple) freelance website
Do you want to attract more high-paying clients as a freelance writer? You need to create a simple and professional-looking website.
But if you're a total beginner, this option might not be right for you (for now). You could start by creating a free personal blog. Within your blog, you can offer freelance writing services and start to gain more experience.
With experience comes the confidence to ramp up your freelance writing business, invest in a self-hosted website such as WordPress, and create a professional freelance site.
If you're tired of churning out multiple 500-word blog posts every week for peanuts, building a solid self-hosted freelance website is the way to go.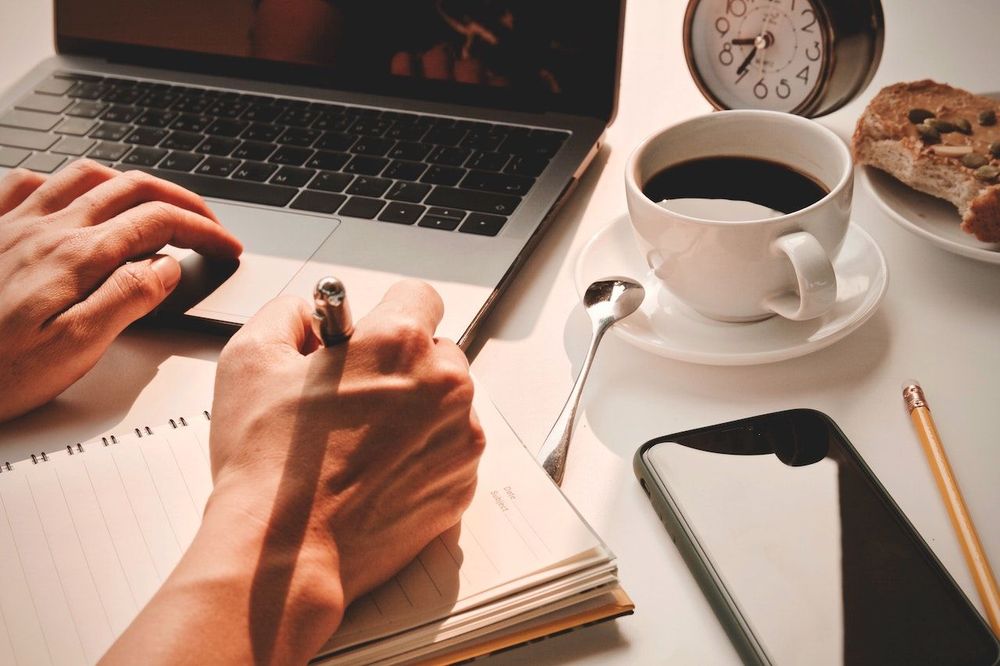 5. Use Twitter's advanced search engine
If you want a unique way to find freelance writing jobs and more related opportunities, then try Twitter's advanced search engine.
Here's how to go about this:
Source: Twitter
You can choose to input as many options as you want in the search fields. The more specific your search, the better and more refined your results.
Click "Search", and job posts looking for freelance writers will pop up. Scroll through the list of tweets to find relevant freelance writing gigs available.
You can do this as often as you like and tweak your job search to find different options.
It's worth noting that some postings on the Twitter platform are not genuine, but many are legitimate gigs. Check if the client is location specific, skip those not relevant, and apply for the ones near you.
You can also filter your results to receive only the latest job postings. Alternatively, you can use Twitter's advanced search engine to look for guest posting opportunities. The point is that there's no limit to using Twitter's advanced search engine.
6. Write guest posts on popular websites
Writing guest posts for free on popular websites can pay off in the long term, especially for those freelance writers looking to land more writing opportunities.
You might wonder how writing for free can land you more writing clients.
Remember, most popular websites have hundreds, if not thousands, of viewers. One among the many could be your potential client.
So by guest posting for free, you showcase your work to a large audience and increase your chances of potential clients reading your work and hiring your writing services.
Best of all, guest posting adds to your resume and builds your sample portfolio of work published under your name. You will use this sample base when applying for freelance writing jobs. These add value and make it easier to convince a potential client that you're worth your salt.
But the question remains: Where do you guest post?
Consider these results for the "digital marketing blog + write for us" term.
Source: Google
Notice the number of digital marketing blogs that accept guest blogging from freelance writers. The next step is to choose a site (from the search results) and visit their guest post guidelines, and then pitch your blog post ideas.
Odds are, you may bag more writing clients when your post is published. Don't forget how important it is to create a persuasive author bio for your posts.
An author bio helps convince readers to visit your website or personal blog. If possible, create different versions of your author bio to ensure it is relevant to where you're going to guest post your pieces.
7. Network with other freelance writers
It's often said that your network is your net worth. This statement is true.
Networking with other freelancers, such as virtual assistants, online coaches, bloggers, and many more, helps you create more connections. And in no time, you'll find that you're achieving more success than you would've had you done it alone.
Freelancing isn't a competition; we're all in this together. The sooner you grasp this, the better for you and the success of your freelance writing business.
Connecting with other freelancers can help you land blog writing jobs. Your network can refer work to you or introduce you to other more lucrative writing opportunities.
Look at it from a different angle: When you're swamped with more freelance writing work and your plate is full, you can give out extra work to other writers in your network. There will be times when others offer you an opportunity from their overflow. It's a win-win for everyone.
8. Ask for referrals
Do clients love your work? Great. Ask them to refer you to other clients.
Referrals are a simple way to land more writing jobs without applying to multiple job sites.
Some clients may show reluctance to refer you to their other clients for fear of losing you.
For this reason, you may need to sweeten the referral deal and offer free (or discounted) content for every referral that turns into a new freelance writing gig.
Although you may end up writing for free, you'll make up for it with a steady stream of writing jobs while landing more writing clients in the process.
But be sure to honor your word when entering a deal with your clients.
9. Consider agency job postings
Along with job boards, you can check out agency job postings as well. Agencies usually have an ongoing need for freelance writers.
So, how can you get more freelance writing jobs from agencies?
One way is to contact them directly and ask them for freelance work. It's an effective approach that may land you more writing opportunities in the long run.
The second way is to constantly check the agency's websites, especially on their "Careers" page, for more writing opportunities.
Source: Marketing.Zondahome
There are many other places where you can find agency job postings. A good case in point is the Content Marketing Institute, which still maintains a database of different agencies that you can reach out to for freelance writing work.
10. Join Facebook groups
Social media (like Facebook) holds so much potential for online freelance writers.
That's because it's a great platform to build a community and land more consistent writing gigs, especially if you know which groups to join. Whether you're a freelance copywriter, resume writer, or creative writer doesn't matter.
You have to regularly ask questions in these groups to see if any potential clients are overwhelmed with work and need a helping hand.
For example, you can ask: "What's the one thing you wish you had help with?" If someone mentions content writing, then you can say you're available for writing. Sometimes it's that easy to get more clients.
The best types of groups to look out for are those that act as job boards. In such groups, you'll see multiple clients who've posted jobs. Read their job details and apply for those that meet your preferences. A good example is the Copy Jobs Board.
11. Take advantage of Quora
Quora allows users to post questions on its platform and get answers from other users.
Although you might not get writing clients from this social media platform, it's a great marketing tool that helps freelance writers achieve more in their writing careers.
With Quora, you can do the following as a freelance writer:
Generate traffic to your website from every answer you post on the platform
Build a loyal audience and establish yourself as an authority in your writing niche
Display your writing skills to potential clients spread out across the platform
Build more connections with people in your niche
So how can Quora help you land more clients?
The idea is to find relevant questions within your niche and try to give detailed and helpful answers that showcase your writing prowess. In the process, advertise your writing services on your profile.
We know that landing more writing clients is your ultimate goal. However, you also need to consider how you can get paid quickly and easily by your clients while working hard for your money.
Wouldn't you love your writing clients to make payments faster?
Indy's Invoices can help you streamline this process. Our online invoice tool can build stunning personalized invoices and help you send them out with just a few clicks — making it easy for your clients to pay you from any of their devices.
Best of all, our tool automatically generates recurring invoices that help you keep your cash flowing in without needing to manually create them again. There has never been a better tool for charging your retainer clients.
Conclusion
There are many freelance writing gigs for you to apply for. And although it's not always easy to land them, being consistent will pay off.
With the above tips, you can better prepare yourself and discover where to look for hidden writing opportunities.
All you need to do is take action.