Client reviews have become an integral part of marketing your business. A few online reviews can bring in more clients than your website or social media platforms. According to data by Statista, about 33% of U.S. consumers source information about products they need from customer reviews.
Clients use your reviews on platforms such as Google, Yelp, and Facebook to decide whether they will order a service from you or your competitor. Apart from boosting your SEO ranking, online reviews help your freelance business by building brand credibility (your reputation to influence how clients interact with your business).
However, to collect these reviews, you'll need to ask your clients for feedback. While this process can feel uncomfortable for some people, it's necessary for your freelance business. Additionally, most clients won't mind sharing a review if you just request it.
If you are planning to ask your clients for reviews, this guide will show you how to request client feedback using templates.
Why should you ask for reviews?
As a freelancer, you need to ask for client reviews because they benefit your business greatly by bringing in more clients. Let's look at some of the reasons you need to get reviews for your work.
Attracts new clients
According to a BrightLocal study, 77% of consumers always or regularly read online reviews as they browse for local businesses, which has gone up from 60% in 2020. This clearly shows that online reviews carry a lot of weight for consumers. Client feedback will give your freelance business social proof and attract more clients.
Builds your online reputation
If you have a stream of 5-star Google reviews, your reputation will be boosted. This will inspire shopper confidence in the quality of your services and drive sales. Reviews influence consumer behavior, especially for first-time buyers; therefore, you need to get them from your existing clients.
Higher ratings
Of consumers, 58% percent will feel positive about a business if the reviews have a high star rating. This is why you need to ensure you talk to your happy customers to get these high ratings.
Additionally, according to consumer research, the average rating from review requests is about 4.34 stars out of 5, which is higher than the average rating of unprompted reviews at 3.89 stars out of 5. If you ask for reviews, you might generate a higher percentage of 5-star ratings.
Gain more insights
When you ask customers to leave a review, you'll get feedback and insights to build your business. As a freelancer, you'll get the truth about how your clients view your services and can use this information to boost your customer service. It helps you understand your business so you can make your customers feel more valued.
Strengthen customer relationships
By proactively asking clients for feedback, you can strengthen your customer relationships. You can convert your customers into brand promoters by encouraging them to write reviews about your business. The more positive reviews you have, the better your relationship and business ratings will be.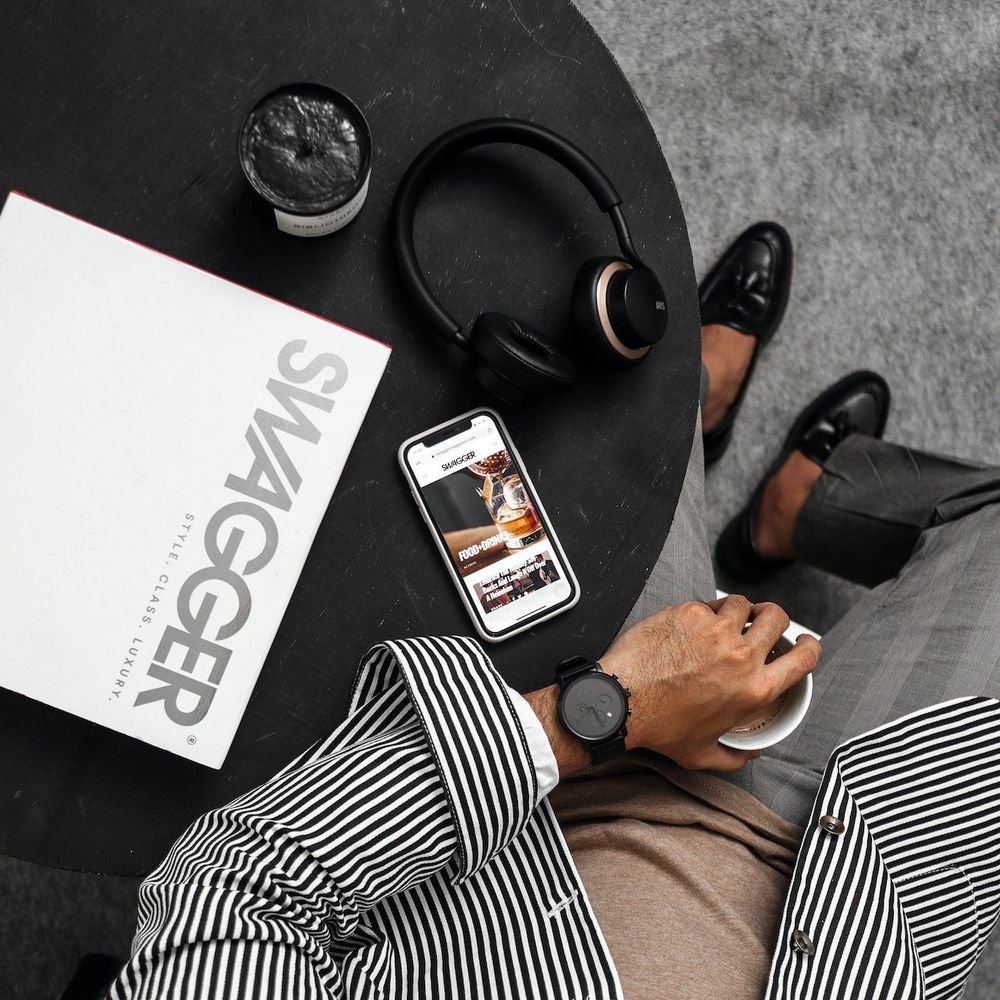 Earn more referrals
When you have more people advocating for your freelance business, it increases your chances of getting referrals. Happy customers will share details about your great services via word of mouth or on social media, which can help you acquire more customers. These happy customers are a free marketing tool for your business and will willingly promote your business without asking.
Increase Google visibility
Review ratings and texts are factored in for organic and local search rankings. If you have more Google reviews, it becomes easier for the search engine to understand how the business is perceived by clients. The more reviews you have, the higher your ranking, making it easier for potential clients to find you.
Google focuses more on businesses with diversified and quality reviews. Additionally, it pays attention to user-generated content. Therefore, with Google reviews, you'll want to engage clients and respond to their comments. This lets Google know that you have an active presence, boosting the search rankings.
Longer shelf life
Compared to social media posts on Twitter and Facebook, customer reviews have a longer shelf life. On average, a tweet has a median lifespan of 18 minutes, while most engagement with Facebook posts lasts about five hours. However, reviews can stay relevant and at the top of the page for three months.
Therefore, a Google review or post on Yelp from two weeks ago carries more weight than a customer comment on Facebook and Twitter from a few days ago. For that reason, you should ask customers who interact with you on social media to leave their feedback on review sites as well.
How to ask clients for reviews
Whether you need five stars on Facebook, improved ratings on Yelp, or more Google reviews, you need to have a plan on how to ask for them. Here are the different ways to ask for reviews.
Text message requests
The average open rate of text messages is about 99%; therefore, clients are more likely to see your request for a review compared to an email. Text message communication is common in businesses, so you can automate and customize messages for your clients.
If you are using a business texting service, it's easier to automate and schedule the texts. Once you have this in place, you can automatically ask clients for a Google review. Apart from automation and scheduling, some business texting services integrate with tools such as QuickBooks. Some get triggered once the client completes an action, such as paying an invoice.
Due to the character limits on a text message, you need to carefully craft it before clicking send. To make it easier, you can also use some templates. Here are some examples.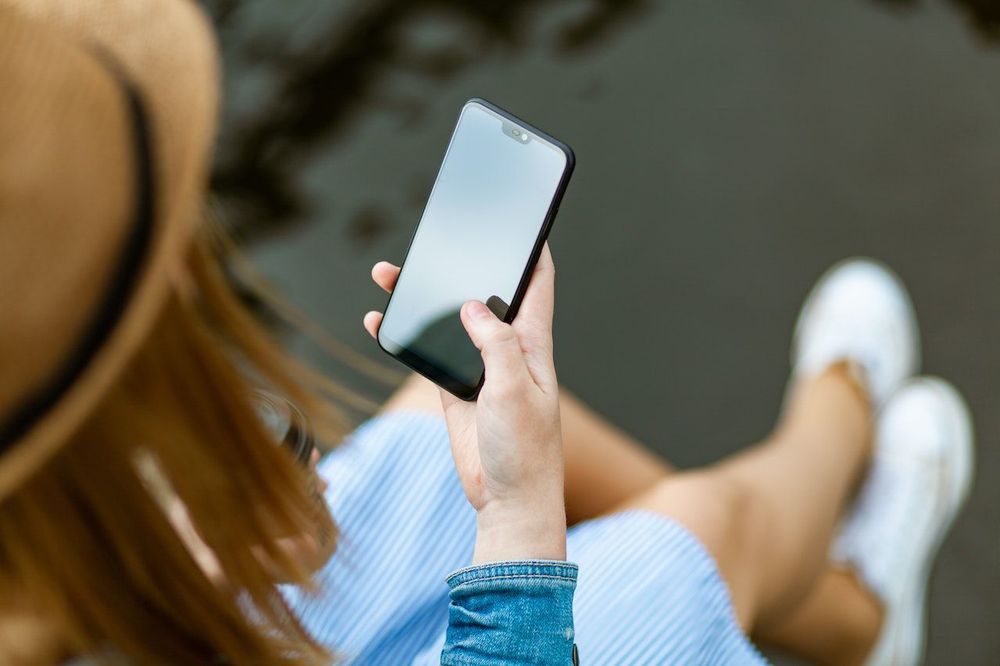 Text message template 1:
Hi [First Name], thank you for hiring me for your project! Do you have a minute to leave a review on [review site] about your experience with us? Thanks again!
Text message template 2:
Hey [First Name of Customer], your opinion matters to us. I'd like to get your feedback on your experience working with us. Follow this link to answer a quick survey with 3 questions. We appreciate your help.
Email requests
Statistics show that 80% of users check their emails daily. Based on this, using email to request reviews is an ideal approach. It's a great communication tool that allows you to include the link to a review site. To get feedback via email, you can send the client a personalized letter or send customer survey forms to complete.
After the end of a project, you can send your client a feedback form requesting that they rate your products and services and leave a note describing their experience. Indy gives you form templates that are easy to customize and send in minutes, including templates to generate new leads, request feedback, gather critical information for projects, and surveys.
Alternatively, if you are looking to increase your Google reviews, you can add a link to your Google My Business listing.
If you prefer doing an email blast, you can use platforms like Constant Contact or MailChimp, which make it easy to schedule and automate emails. Here are some sample review request email templates to follow.
Email template 1:
Hey [First Name],
Thank you for hiring my partners and I for this [service] for the past four months. We hope we helped you solve [the problem]. Would you spare a few minutes to write a review about your experience? [link to your business listing or review site]
Thank you for choosing us. In case of any questions or support, give us a call on [insert helpline].
Best,
The [your business name] team.
Email template 2:
Hi [First Name],
I would like to extend my congratulations to [company name] for hitting the milestones we set out to achieve this quarter. It has been a pleasure being part of your business. We hope that you are happy with the quality of our [Service/Product].
We value our relationship and hope to strengthen our partnership much further. I wanted to ask, would you leave us a quick Google review at [insert link to your listing]? It will only take three minutes of your time, and it will help us serve you better.
In case of any questions or support, let us know at [phone number].
Best regards,
[Your Name]
When asking for reviews in an email, here are some of the best practices you should follow.
Personalization
When drafting a review request from an email template, you still need to personalize it. Draft your emails in a way that acknowledges each recipient. If your email feels impersonal and cold, you'll have low open and response rates.
Keep it short
The quickest way to have fewer respondents on your email is by including a long review email request. If your survey has a lot of questions, most clients might abandon it halfway because they are busy.
Ensure that your email is short, direct, and uses simple phrases that your clients can understand. Be clear with the instructions and include links that lead to the review sites.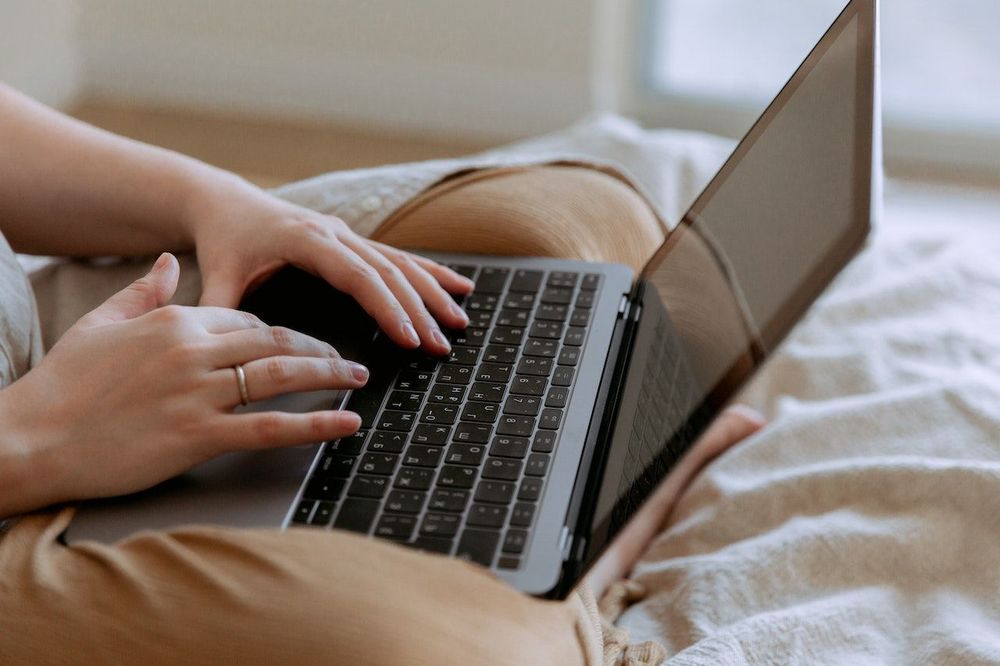 Have different options
If your online reviews use a rating scale, you need to have a neutral option. This is important for clients who are unsure about what to answer or have mixed feelings about their experience. Having a neutral option will provide more accurate results.
Alternatively, you can use multiple-choice or pre-selected answers. Select questions that are detailed to make it easy for the client to understand and give feedback.
Ask for the review right away
When sending the request, don't wait until the end to ask for the review. Since it's a critical question, you can include it as the third or fourth sentence. This will let the client know that the customer feedback is the main subject of the email and increase your chances of getting positive reviews.
Respond immediately
Your business will not always receive positive reviews. Some customers may give negative reviews depending on their experience with your freelance work. So, if you receive negative feedback, respond immediately and let them know you are solving the problem. You can make a phone call or send an email to ensure that the customer is happy.
Choose the right time
After working with a client on specific projects, you can send business thank you letters to show appreciation for their partnership. As you send these letters, this is also a good time to request an online review.
In-person requests
Although asking for reviews in person can be intimidating, you can do it if you get an opportunity. You can also send a meeting request email to review the project you worked on in person. During the meeting, if a client praises your work, you can use this chance to request a review on the different review sites.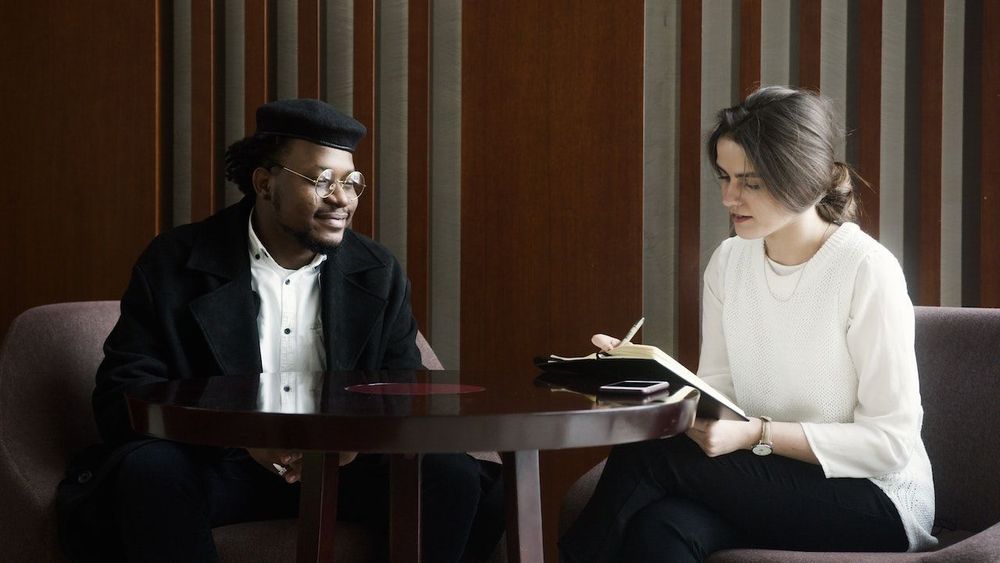 Here are some best practices to use when asking for a review in person:
Don't force the review immediately when the customer starts the conversation. This will appear ingenuine.
Have a card ready with a link for Google reviews, Yelp, or Facebook. This will come in handy for clients who plan to write a review later.
If the client wants to submit immediately, provide your smartphone or tablet to help them complete the process.
Over-the-phone requests
If you talk to your clients mostly on the phone, you have a lot of opportunities to make a request for a review. However, you need to choose which clients you ask wisely because some may not like these questions over the phone. Additionally, you should choose the right timing to make the client comfortable.
If you plan to request online reviews via phone, have the questions ready to make it easier. Some of the questions you could ask include:
How has your experience been working with us?
How has our [product/service] solved your company's problems?
Are you satisfied with our services?
Requests via phone are better suited for happy customers that are satisfied with a service. Here's an example of what to say:
Over-the-phone template:
"It's been a pleasure doing business with you. Glad we could help with [service you provided]. If you don't mind, would you take two minutes to share your experience on [review platform of your choice]. Your feedback is really important for our business and other clients who are looking to get the same support."
Post-purchase requests
You can also request reviews after a client has paid for a product or service. You can ask for it immediately or give the customer time to use the service and get feedback. There are several ways to get this customer feedback.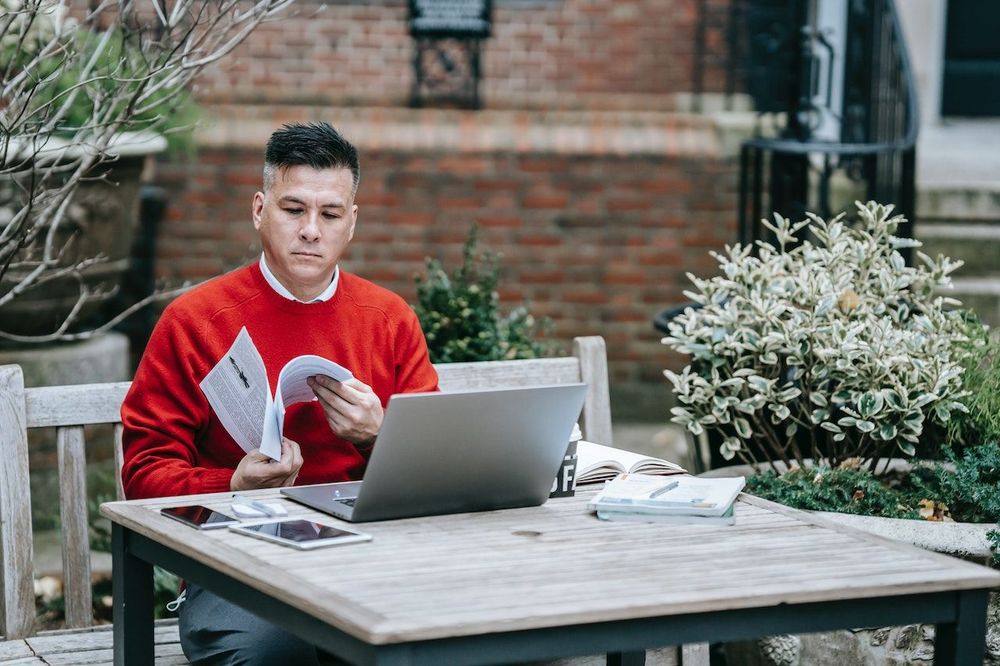 Purchase confirmation emails
You can automate trigger emails sent to clients after they have paid for a service from your freelance business. You can write a brief email like this one:
Template: "Thank you for your purchase! If you are satisfied with your [new product], please take a minute to review it here [link to review platform]."
Thank you email/cards
You can also create some thank you emails or cards for your freelance business using tools like Canva. You can send this to a client along with the receipts or product packaging. On the card, you can add some prompts to encourage customers to leave reviews. Here are some sample messages.
Template 1: "How was the experience working with us? Leave a review [link]."
Template 2: "Have any feedback for us? We'd love to hear it! Write us a review here [link]."
Reviews on your website
As a freelancer, you can use your website to get more reviews. The best way to do this is to include a call-to-action (CTA) button in different places on your website. Alternatively, you can have a dedicated page on your blog or website that features all the reviews and client testimonials.
This dedicated page is ideal if you need to attract prospective clients using the current reviews. If a client is looking for your services, they will check this page first. On this review page, you can also add a button that directs clients to add Google reviews.
Ensure that all your existing reviews are included on your website. Most content management systems used by freelancers have a plugin that allows you to consolidate all the reviews from other platforms to your page. However, if you don't have this plugin, you can also add them manually.
It's advisable to have all the reviews appear in text form rather than images or screenshots. This is vital because reviews have important keywords that can boost your website's SEO and improve rankings on Google.
Social media reviews
More than 4.26 billion people were using social media globally in 2021, and this number is projected to increase to about six billion in 2027. Therefore, social media platforms play a huge role when you want to get reviews.
To get these reviews, you can include a link in a post on platforms such as Facebook. Additionally, you can also share your client reviews on social media as they come in. If you add these to your feed, you'll encourage potential clients to try out your services. Furthermore, your current clients can use the link to add their reviews.
How to ask for reviews on specific review sites
As a freelancer, you might only be interested in growing your online presence on specific review sites. If this is the case, you should focus your efforts on getting reviews for these platforms and tailor your message accordingly.
How to get more Google reviews
Google reviews have become the go-to marketing strategy for most businesses. This is because these reviews improve the rankings compared to other sites like Yelp and Facebook.
To get these reviews, you have to create a Google review link and share it with your clients to encourage them to provide feedback. Once you have the Google review link, you can also share it on your social media pages or other campaigns. Avoid buying Google reviews, and focus on improving your ratings organically.
How to get more Yelp reviews
Yelp prohibits businesses from asking clients to review the business. The only way to get reviews is by promoting your freelance business on Yelp and engaging the users. Additionally, you should also let your clients know that you are on Yelp. Add Yelp links on your website to redirect your audience to where they should leave reviews.
Who to ask for reviews
As a beginner freelancer, you can ask your happiest customers for a Google review or feedback on your other platforms. These people are more likely to give an in-depth and honest opinion about their experience with your business.
However, as your business grows, you'll need a strategy to ask for reviews from all your clients. Keep in mind that when you ask everyone for feedback, you may get some negative reviews.
What you need to know when asking for reviews
While it's good to ask for reviews for your business, here are some things you need to know when sending your requests.
Avoid buying or incentivizing reviews
Review platforms like Yelp and Google prohibit businesses from offering a discount or free gift in exchange for leaving reviews. This is meant to keep the platforms honest and accurate. If you do this, the Federal Trade Commission (FTC) classifies this as an endorsement.
Respond to customer reviews
Don't forget to respond to reviews, whether negative or positive. By responding, it shows you acknowledge your customers, and it builds engagement with your clients. Google also looks at how the business responds to clients when ranking sites. In addition, new clients will check whether you respond to feedback.
Follow up with clients
When you request a review, don't be afraid to follow up with the client. Your clients might be busy, so they need a reminder to send the feedback. However, as you send reminders, space them out to avoid annoying your clients.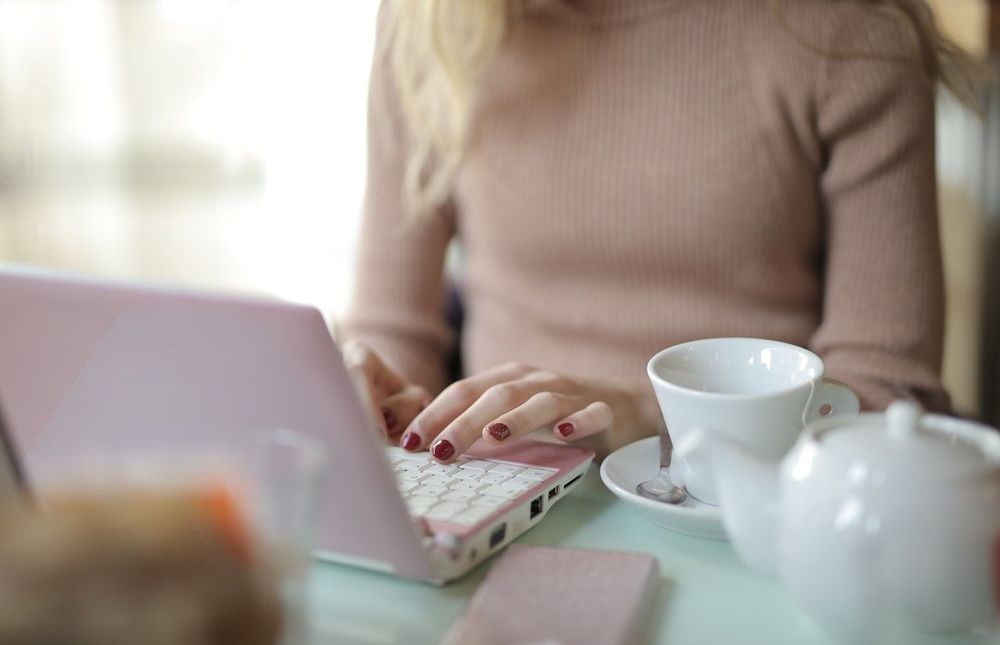 Summary
You need online reviews for your freelance business. Clients today pay attention to these reviews before choosing to pay for or order a product or service. There are many techniques to request a review; therefore, you can use several of them to get a high number of quality reviews.
The more reviews you get, the higher your number of clients. And as you navigate your freelance business, you need a system like Indy to manage your tasks in one place. Indy comes with key productivity tools for your freelance business, such as proposals to generate new leads, invoices to get paid quickly, and contracts to help you protect your projects. Get started today for free!