So, you've heard of Jira? Or maybe you've even used it on a few projects in the past? That's great! It can be a powerful Agile project management tool, but it's also quite complex. Meaning it may not be the best option for freelancers.
Looking for new software can be tricky, but it's totally worth it. There are tons of other tools out there, and it's time you make the switch!
What is Jira?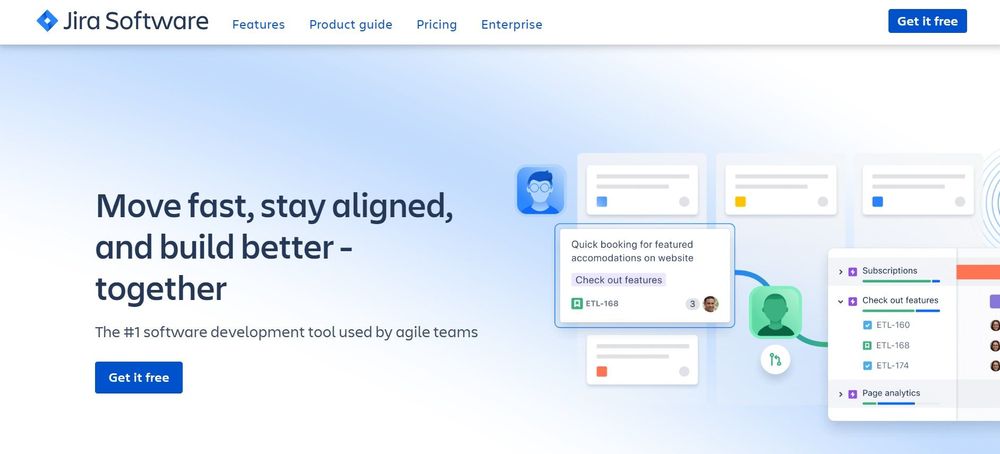 Jira is a program for managing projects, and its features include project planning, tracking, and releasing. It has found widespread use in computer programming. There have been widespread adoptions of this methodology as the de facto norm in the business world for handling projects. The Jira system is an agile software application that is used for:
Fixing bugs
Tracking problems
Organizing work
Jira is an effective tool for managing projects and keeping teams aligned. It can monitor tasks and make sure they're finished on schedule. Jira's accessibility makes it a favorite among those looking for a project management tool. In addition, it has a wide range of integrations and functions.
Jira key features
Jira's flagship use case, Agile, maximizes efficiency by combining the tool's Scrum and Kanban board features. There are many teams out there who use Agile approaches, and Jira may help them manage their projects better.
Here are a few more features:
Jira has built-in issue-tracking facilities that allow users to maintain tabs on their projects at all times. The Jira Query Language allows users to filter issues and find solutions in a number of different ways.
When it comes to reporting, Jira is a great way to collect the data you need. These reports give a detailed picture of the situation for the user.
Jira's security settings only let those who are allowed to work or the impacted team members see specific bugs. There are built-in default permissions and other safeguards.
Jira's real-time notification system means you can get the information you need straight away. As soon as an issue is updated, you may choose to get a customized email alert. It has the potential to notify you via email of any outstanding tasks.
Why it's time to look for an alternative to Jira
You may need an alternative to Jira for a few reasons. The most important being simplicity. Jira is complicated. While this is perfect for managing software development, it might be overkill for people managing simpler projects or just their own work.
Here are a few more reasons people look for a Jira alternative:
It's not flexible enough for teams throughout your firm since Jira is meant to assist engineering teams, address problems, and create software.
For Jira to function properly, it requires an administrator to handle setup and rollout.
Jira loses a lot of its attractiveness if you aren't really invested in Agile. Hence, there are better alternatives. Some of these project management tools may be more comprehensive, and they may be suitable for use with businesses of any size and kind.
Ready to learn about the Jira alternatives? Let's take a look at the top 10 now.
Top 10 Jira alternatives in 2022
Jira could be used for freelancers, but in the end, it's not worth it, especially since there are plenty of other, cheaper Jira alternatives. So, unless you're working on huge projects with multiple developers—or making thousands—you're probably better off avoiding Jira altogether.
Thankfully, here is a list of the ten best Jira alternatives for your freelancing career!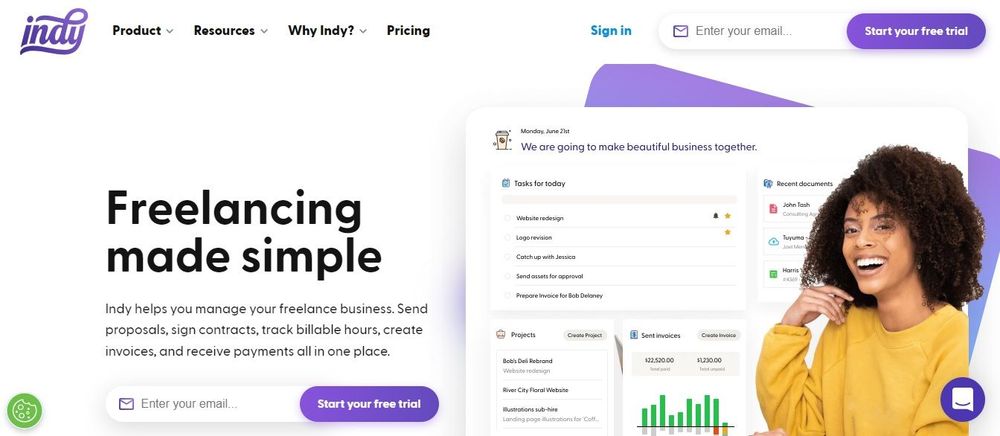 A top alternative to Jira is Indy. Indy is the all-in-one freelancer project management tool. Freelancers' needs go far beyond just project management and project planning, which is why Indy provides the tools you need to manage your independent business from beginning to end.
Indy's definitely one of the best Jira alternatives due to its flexibility, along with all the features that are aimed directly toward freelancers and the independent worker.
Here are a few of Indy's key features:
Task Management
Create and assign tasks to projects
Boards and to-do lists
Set deadlines
Track progress
Automatic time tracking
Calendar
Get a bird's eye view of everything due
File Storage
File Sharing: Indy makes it easy to share files and documents with clients
Customizable Templates
Create proposals - Choose from multiple templates to get the proposal perfect for landing the client.
Contracts - Contract templates provided are specifically designed for the independent worker and freelancers.
Forms - Create and send customizable forms to generate new leads, get feedback, send surveys, and gather project information.
Send invoices - Customize invoices with your logo. Clients can choose from multiple payment methods, helping to make transactions easier and more fluid across the board.
Indy vs. Jira
Indy is a great alternative to Jira. This is primarily due to the fact that it was designed to support freelancers and the independent worker.
Integrating a number of necessities for building your own business, Indy is easier to use. Overall, it's a better project management tool that's encouraged among freelancers everywhere.
Indy pricing
Indy's pricing structure is very simple. With only two options, it gives freelancers the space to make an easy decision:
Free Forever
Create and send unlimited invoices, proposals, and/or contracts
Unlimited Tasks
10 GB Storage
Unlimited forms with unlimited responses
Calendar & Chats
The Pro Bundle: $12/month
Create unlimited and customized: Invoices, Contracts, Proposals, Time tracking, Forms
Unlimited Tasks
Calendar & Chats
1 TB Storage
Get three months free when you subscribe to Indy annually. That comes out to about $9/month!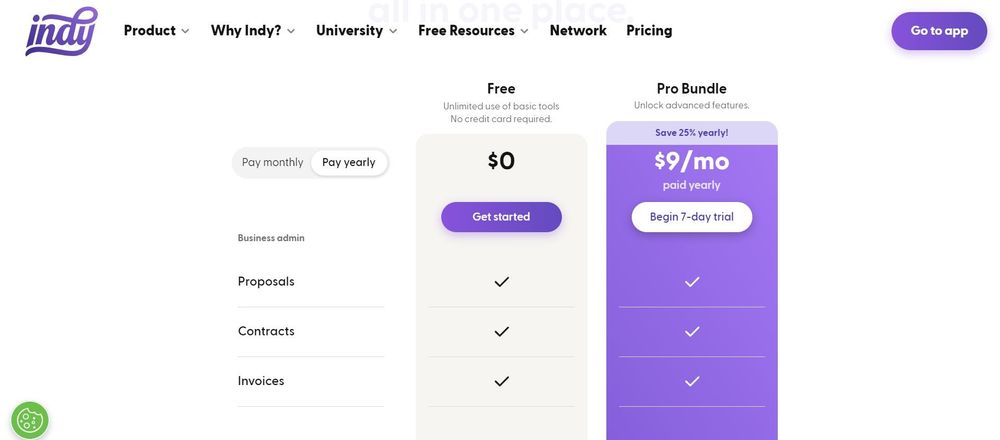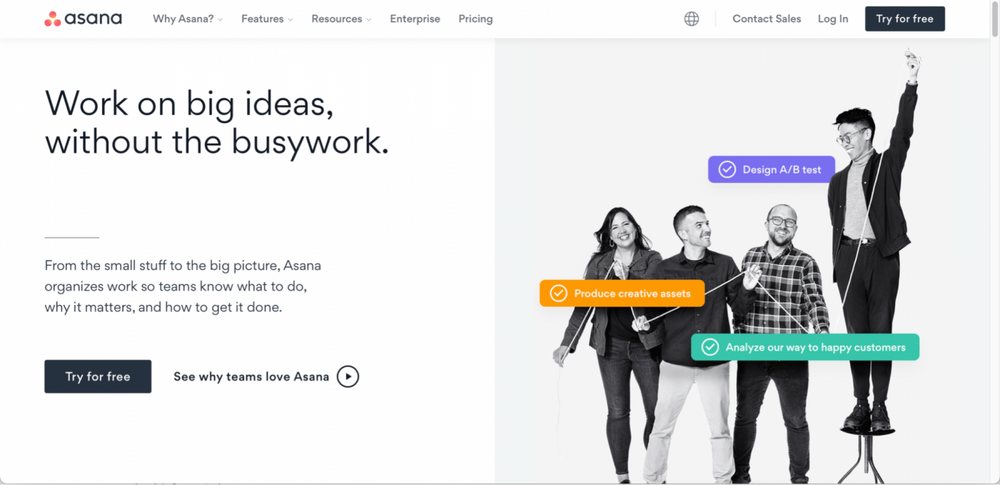 Asana is a web-based application for organizing and tracking team projects, tasks, and other commitments. It helps groups of any size or complexity to coordinate their efforts and stay on top of their many moving parts. Workflows, views, and processes may all be designed by users. Asana is a project management platform that facilitates team efforts to finish tasks, expand their client base, boost productivity, boost revenue, and/or develop superior products.
Here are a few of Asana's key features:
Project Management
Create projects
Track the progress of your work
Add tasks and subtasks to each project
Break down your work into smaller pieces
Calendar
Keep track of your deadlines and deliverables
Create reminders for yourself and your team
Built-in Messaging System
Easily communicate with team members and clients;
@mention specific team members in tasks and comments
Attach and Upload Unlimited Projects
Asana vs. Jira
Jira isn't flexible enough for teams in other parts of your company because it's made to help engineering teams fix problems and build software. Asana helps all teams plan and organize their work in the way that works best for them, whether that's through lists, boards, calendars, or the Timeline.
Asana pricing
Month by Month Subscription:
Basic Plan: Free
Premium Plan: $13.49/month per user
Business Plan: $30.49/month per user
Enterprise Plan: Custom Pricing
Save with a Yearly Subscription:
Basic Plan: Free
Premium Plan: $10.99/month per user
Business Plan: $24.99/month per user
Enterprise Plan: Custom Pricing
Special Discounts:
Save 50% with the nonprofit discount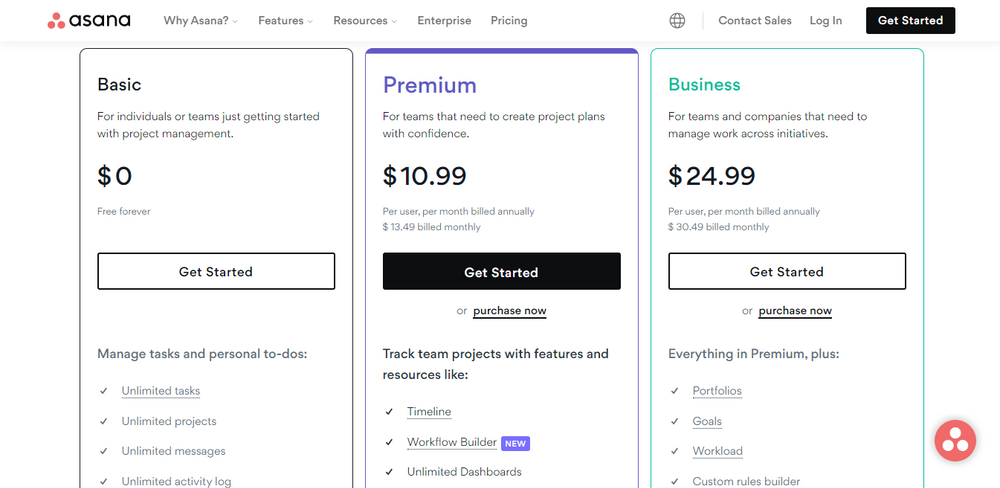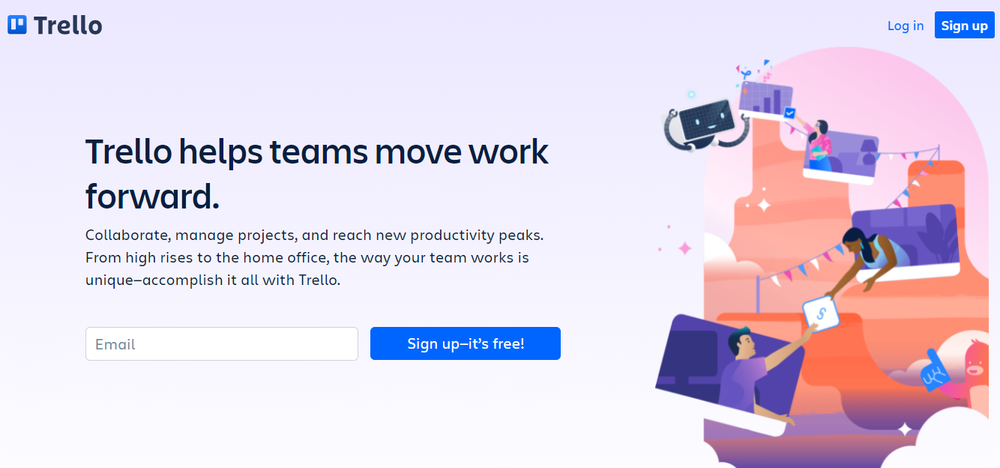 Trello is a SaaS project management tool that uses Kanban boards to help you keep track of your projects and tasks in one place. Trello lets you make boards that have lists of cards that are related to a project. For example, if you are working on a website, you can make a board with different lists for the different parts of the website, such as "planning," "content," "design," and "developing," and then move cards between the different lists.
On each of these lists, there will be different things to do. For example, on a "planning" list, you could have a task that says "create a calendar." You can have a task on your list of content that says, "Write a blog post about productivity." You can put "Design banner for homepage" on the list of design tasks. These are only a few examples, but you get the point. You can also write due dates and to-do lists right on your task cards, which makes it easy to keep track of your projects by breaking them up into smaller parts.
Here are a few of Trello's key features:
Agile Project Management Software
Kanban board-style organization
Drag and drop management software
Create boards for projects
Add lists and cards to each board
Project Collaboration
Simple communication directly on tasks and boards
Upload and share files among clients and team members
Manage projects from one place
Task Tracking
Keep track of progress status across multiple projects
Update project progress
Calendar Integrations
Integrate Google Calendar as well as others
Trello vs. Jira
Both Trello and Jira are powerful project management solutions, but they vary in important ways. The most notable distinction between the two is that Jira provides Kanban, Scrum, and sprint boards, whereas Trello just provides Kanban boards. Tasks on a project may be visually monitored using either Scrum or Kanban boards.
Trello pricing
Monthly Subscription:
Free Plan: Free
Standard Plan: $6/month per user
Premium Plan: $12.50/month per user
Enterprise Plan: Only available billed annually
Save with a Yearly Subscription!
Free Plan: Free
Standard Plan: $5/month per user
Premium Plan: $10/month per user
Enterprise Plan: $17.50/month per user
Special Discounts:
Nonprofit community discount
Education discount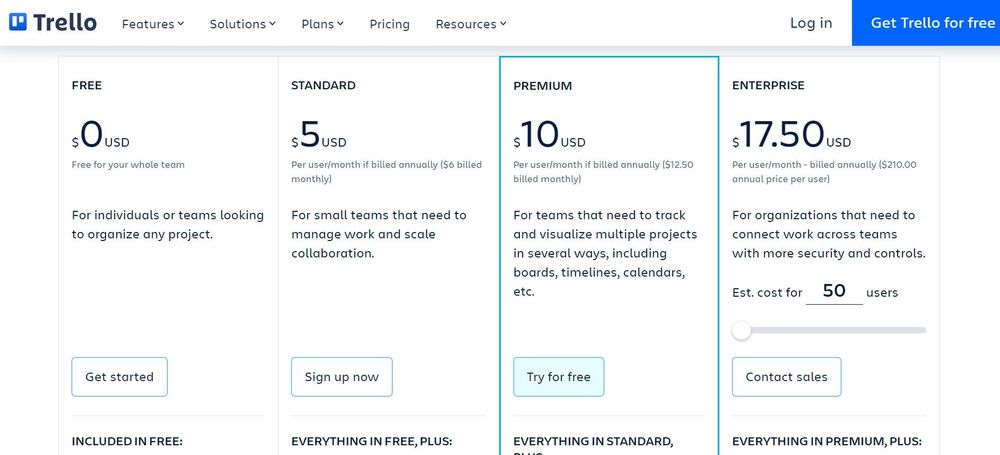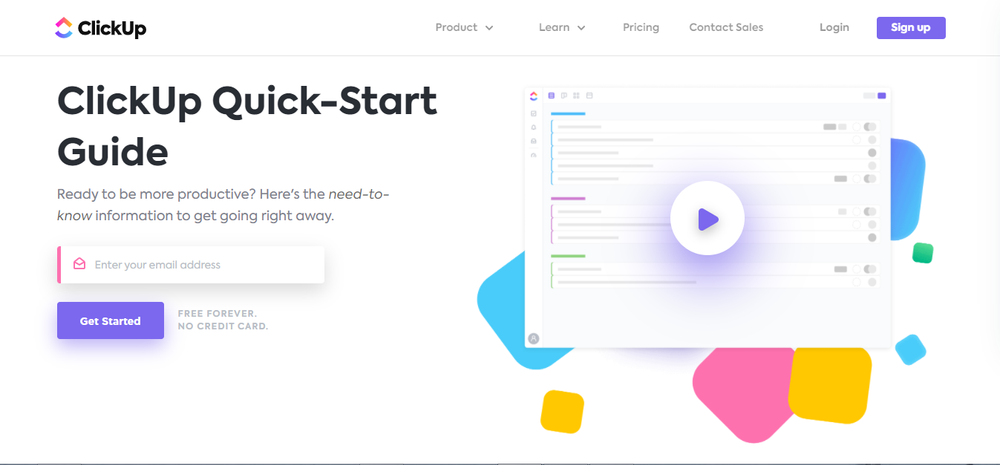 ClickUp is a collaboration software that is appropriate for any company. It may be used for communication, chores, and a variety of other things. You may assign tasks, mark them as finished or in progress, and resolve them. You may configure alerts so that only critical messages reach you. Mentions may be used to guarantee that critical communications are not missed. You may also edit a remark to fix any mistakes.
It may be utilized by individuals as well as groups. The 2.0 version has an improved user interface and time-saving integrations. ClickUp has a lot of promise in its free forever plan, giving you a lot of features that are only available in expensive alternatives. You get email alerts, Android/OS applications, task dependencies, and file attachments. ClickUp may not be as well-known as other project management tools, but that doesn't make it any less useful for you. To keep ClickUp as up-to-date as possible, the developers are always working on new releases and upgrades.
Here are a few of ClickUp's key features:
Task Management Software
Manage tasks and projects with ease
Assign task dependencies
Create subtasks
Fosters collaboration
Task Reporting
Track team priorities, progress, and performance
Customize to track different metrics
Improve team collaboration
Time tracking
Integrations
Valuable for freelancers using various software platforms
Streamlined Security
Communications encrypted over 256-bit SSL
Rested data encrypted using AES-256
ClickUp vs. Jira
Large, well-known companies utilize Jira. However, both are great project management tools. ClickUp is straightforward to set up. Jira may reduce productivity due to a steeper learning curve. ClickUp helps small to mid-sized marketing teams arrange their initiatives.
ClickUp pricing
Free Forever: Free
Unlimited: $5/month per user
Business: $12/month per user
Business Plus: $19/month per user
Enterprise: Custom Pricing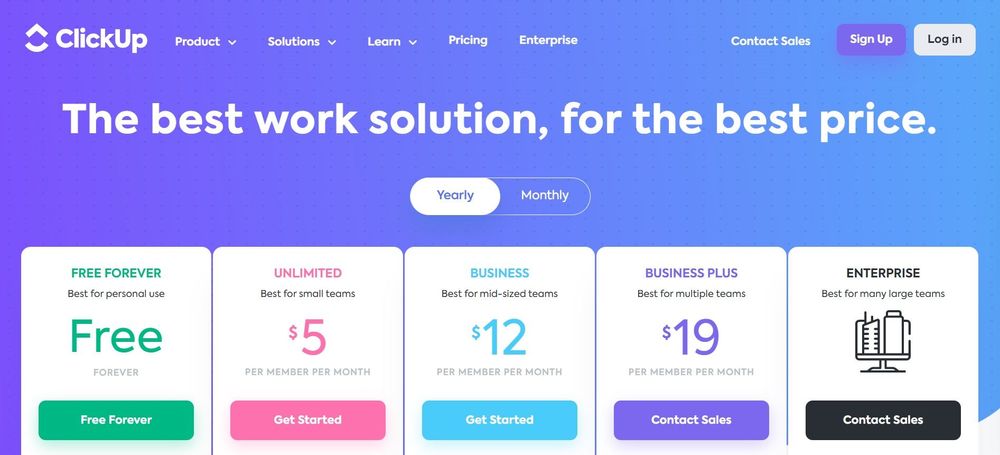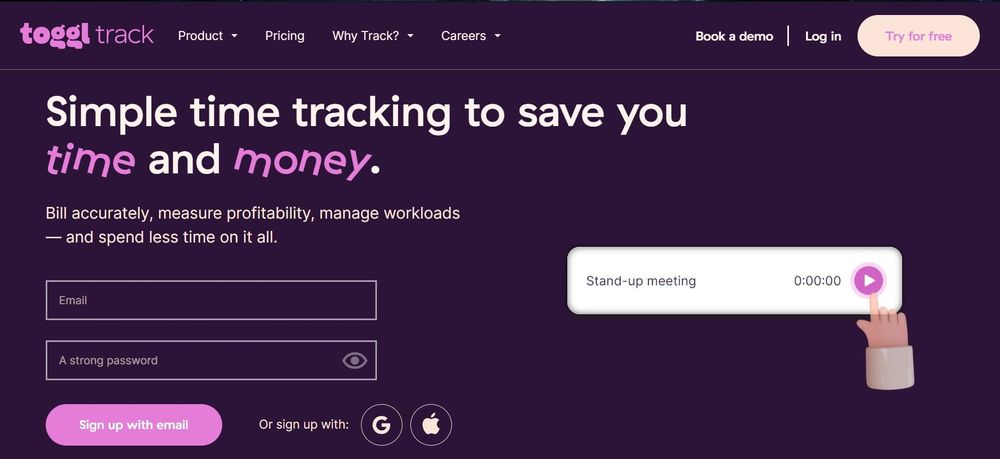 Toggl Track (formerly known as Toggl) is an easy-to-use tool for keeping track of time that offers a lot of free features. More sophisticated capabilities, many of which are helpful to teams, are available to those who upgrade to a paid Starter or Premium membership.
The time monitoring software, Toggl Track, may be used on a computer, with a browser extension, or on a mobile device, when you're on the move or in a meeting. Given the high value it provides at no cost, it is a brilliant time-tracking solution for sole proprietors and small enterprises. Team use is possible as well, provided that the team is seeking a time tracking tool rather than one that also does things like invoicing, expense tracking, or staff monitoring.
Here are a few of Toggl Track's key features:
Automatic Time Tracking
Toggl automatically tracks the time you spend on each task
No need to start or stop a timer manually
Detailed Reports
Detailed reports that show you how you've been spending your time
Easily identifying areas where productivity can be improved
Easily track time for projects, clients, or tasks
Productivity Insights
Learn what habits help you work better
Learn what habits hinder your productivity
Simple Interface
Easy-to-use Pomodoro
Simple, user-friendly interface
Toggl Track vs. Jira
Toggl Track is an adequate alternative to Jira, mainly because of its time-tracking abilities. It's great for freelancers who are simply tracking their time and monitoring a few projects. You'll have to look elsewhere for any more sophisticated capabilities.
Toggl Track pricing
Solo Plan: Free
Team Plan: $8/month per user
Business Plan: $13.95/month per user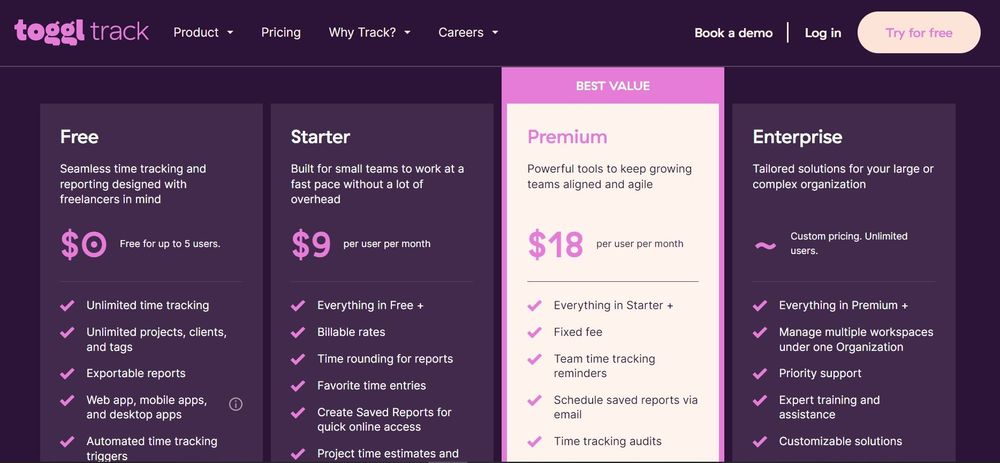 Get access to all of the Team plan features with a 14-day free trial.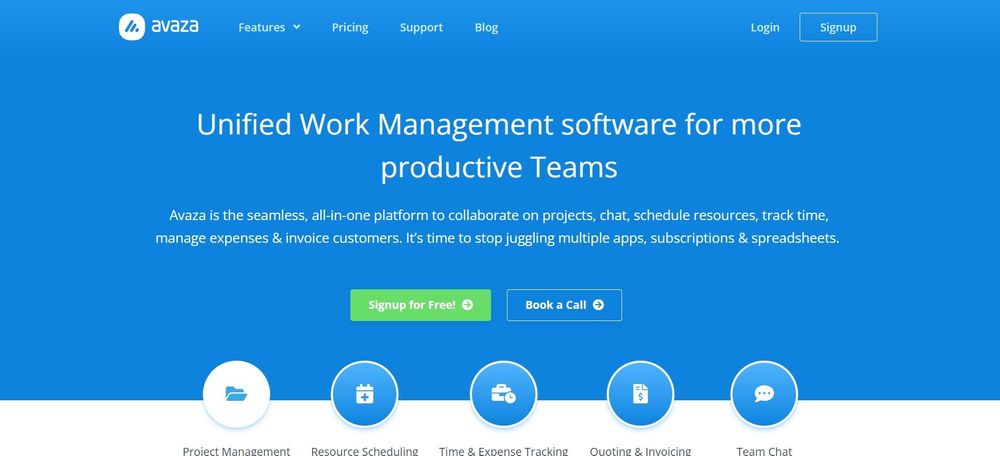 Avaza allows product teams to plan personnel, interact, monitor time, and manage expenditures. Its many utilities save teams time. Teams can quickly accomplish tasks, join conversations, and share activity streams. Avaza is used by 60k enterprises in 150 countries.
The software allows organizations to collaborate on tasks and projects, switch between Kanban boards and list views, and more. Supervisors may use the same to see specific projects and assign assignments or organize meetings. They may add user-specific leaves/holidays to improve forecasts. Avaza Chat supports 1:1 and group talks, topic-focused channels, media sharing, and multi-device compatibility. One-click time tracking, digitized receipts, recurring costs, and invoice customizations are also included.
Here are a few of Avaza's key features:
Project Management
Gantt charts
Resource scheduling
Plan and track projects from start to finish
Collaboration
Team chat
Video conferencing
Secure platform for sharing files and documents
Financial Management
Invoicing
Project budget
Reporting
Provides detailed reports to measure progress
Track time spent on tasks and projects
Avaza vs. Jira
Avaza has very good project management features. Jira excels as a bug tracker and issue handling platform. They don't have to be competitors and can be used simultaneously. If you've got to pick just one for managing your projects, Avaza has a few more features than Jira for the overall management of work.
Avaza pricing
Free: Free
Startup Plan: $11.95/month
Basic Plan: $23.95/month
Business Plan: $47.95/month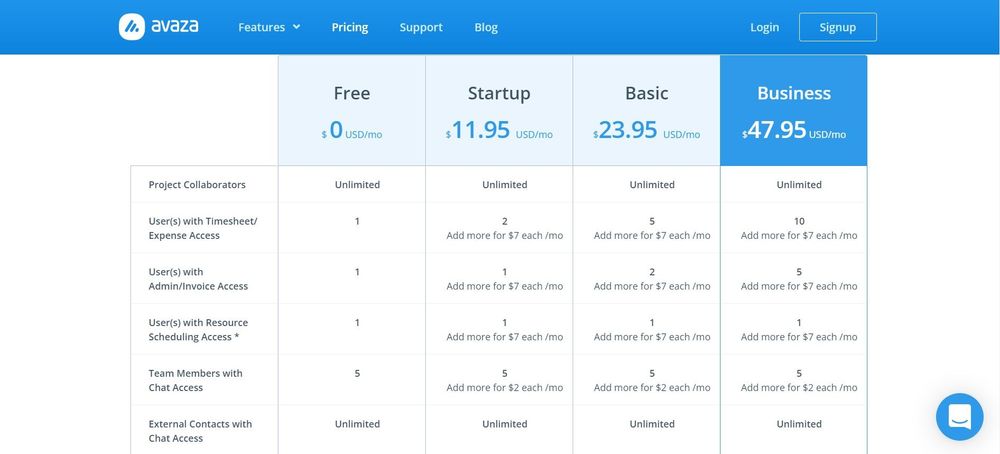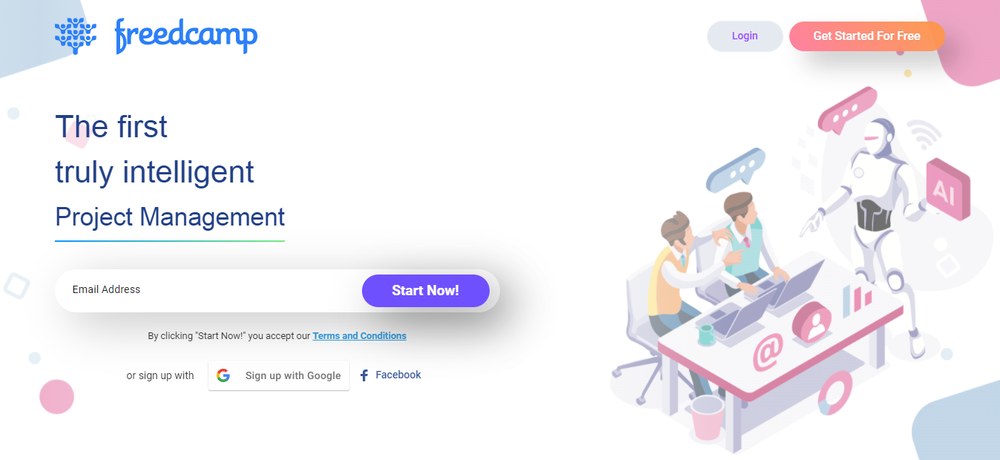 Freedcamp is cloud-based project management software that helps project managers and teams streamline projects, processes, workflows, and track time and issues. Some of the features of the software are:
Task List: Project managers and teams can keep up with their to-do lists and know what's going on.
Calendar: Freedcamp lets project managers and teams see all of their due items in one place, and create Events, Tasks, Milestones, and more.
Discussions: This feature lets project managers or end users talk with their team about ideas from one central location.
Freedcamp is software for managing projects that has been around since 2009.
Here are a few of Freedcamp's key features:
Project Management
Create to-do lists
Set deadlines
Assign tasks to team members
Kanban Board Organization
Visualize your project tasks all in one place
Drag and drop software for easy organization
Gantt Chart
Plan and track your project timelines
Built-In Project Tracker
Stay on top of project progress
Cloud-Based Collaboration Software
Create discussion forums
Post updates
Chat with team members in real-time
Freedcamp vs. Jira
Freedcamp is relatively inexpensive and offers more general project management features than Jira. This makes it more suited for freelancers who are simply managing their own projects. Jira is a premier management tool for software development and bug tracking. If that's your focus, Jira might be the better choice.
Freedcamp pricing
Monthly Subscription
Free Plan: Free
Pro Plan: $2.49/month per user
Business Plan: $8.99/month per user
Enterprise Plan: $19.99/month per user
Save with a Yearly Subscription
Free Plan: Free
Pro Plan: $1.49/month per user
Business Plan: $7.49/month per user
Enterprise Plan: $16.99/month per user
Special Discounts
Nonprofit Organizations
Educational Organizations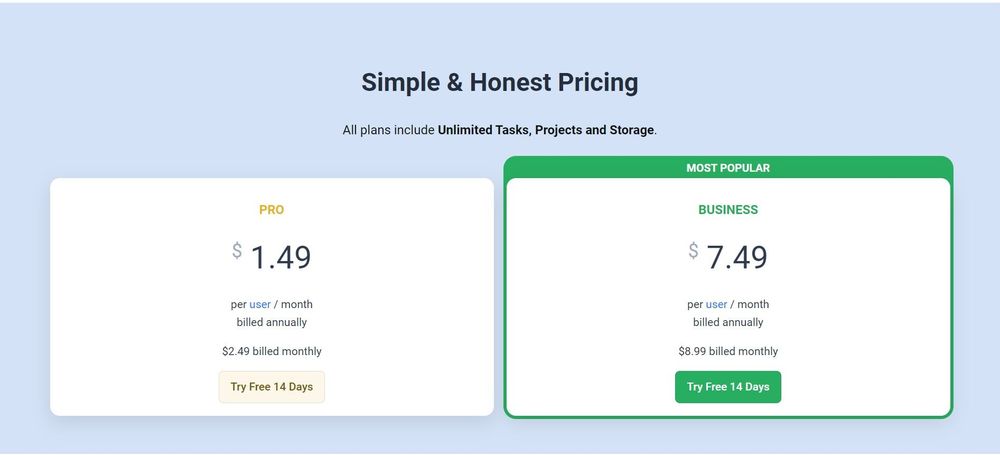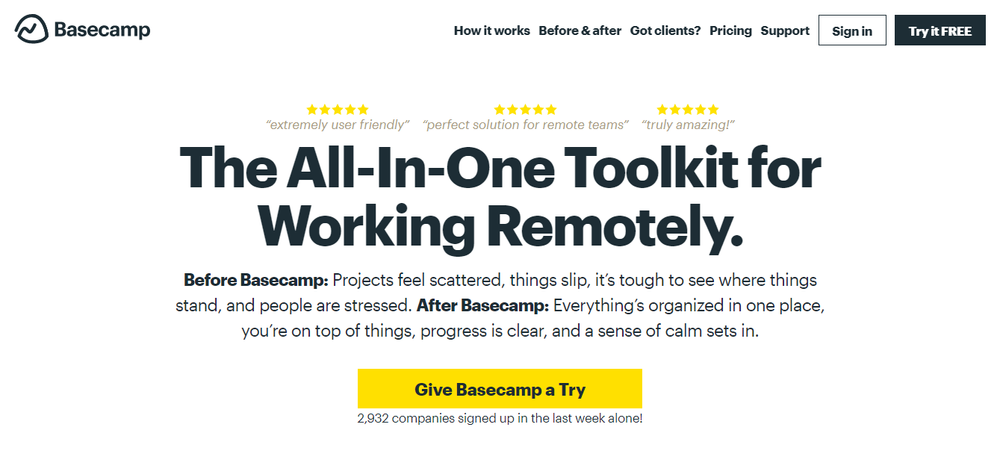 Basecamp appears to take a more general project management approach by giving agencies, freelancers, consultants, and people who work from home a place to work together to organize their tasks. But it doesn't have important features like keeping track of time and displaying more than one board view at once.
The best thing about Basecamp is that everything—message boards, to-do lists, work schedules, documents, etc.—is kept in one place. Still, you can't change much on the homepage, and it only gives you a basic overview of your projects.
Here are a few of Basecamp's key features:
Visual Project Management
A visual approach to project management
See what needs to be done at a glance
Easily Keep Track of:
Tasks
Deadlines
Files
Built-In Chat
Discuss projects with your team
To-Do Lists
Create to-do lists for yourself and for your team
Keep track of what needs to be done
Make sure everyone is on the same page
Message Boards
Post updates
Create discussions
Maintain strong team collaboration
Basecamp vs. Jira
Basecamp can be just what you're looking for if you're searching for a collaborative platform to handle projects that span various departments at your company.
Jira is probably going to be a better fit for your requirements if you are part of a software development team that uses agile approaches. If you want to use it for anything other than software development, though, you will need to perform some tweaking with it.
Basecamp pricing
The One and Only: $11.00/month per user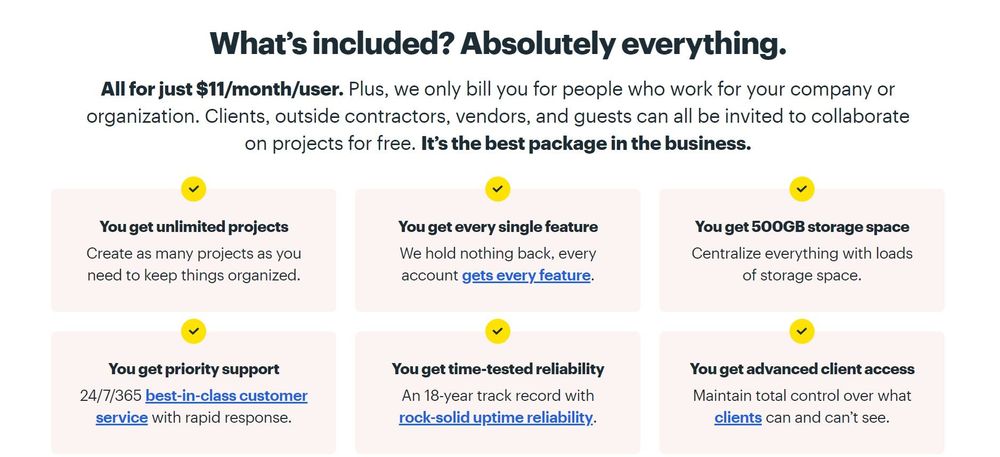 Add clients, contractors, and outside vendors for free!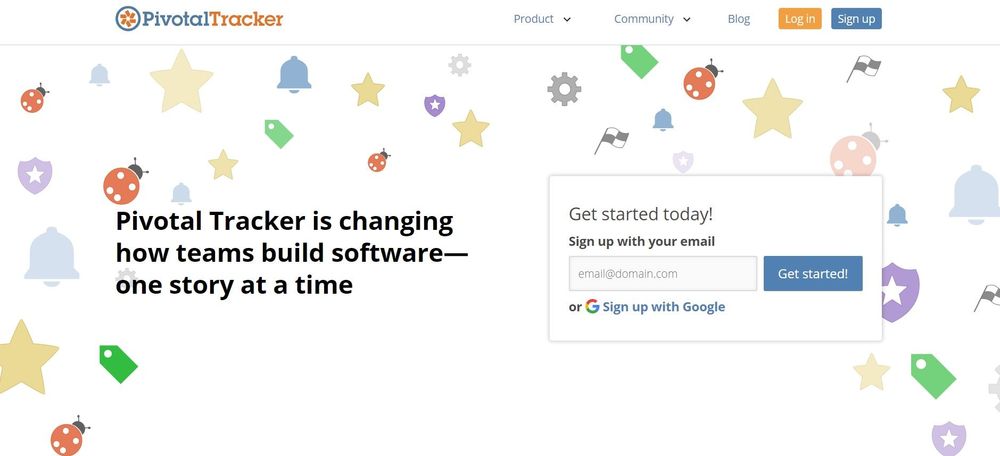 How teams create software is evolving, one story at a time, thanks to Pivotal Tracker. Your team will have a higher rate of success when they have a common understanding of priorities, a method that encourages teamwork, and powerful tools to monitor their progress.
To help teams keep organized, Tracker has a shared backlog where tasks may be ranked in order of importance. Quickly get a feel for the big picture, concentrate your efforts, and maintain flexibility as needs change. With its guided iteration planning, you can divide up large projects into smaller, more manageable pieces that your team can work on in tandem and finish on schedule. Everyone on your team can work from the same, up-to-date information, thanks to a centralized hub. The current situation, assigned responsibilities, and upcoming tasks for your team are all laid out in an easy-to-read format.
Here are a few of Pivotal Tracker's key features:
Flexible Project Planning Tool
Central place for all project management
Add and manage stories and tasks
Tracking
Track project progress with real-time tracking visibility
Track and visualize the project's milestones
Delivery Task Management
Deliver projects on time
Deliver projects on budget
Release planning and tracking
Multiple integrations of various software
Pivotal Tracker vs. Jira
These two tools are very close in terms of capabilities and features. The key difference is probably design philosophy. Jira is designed for complete flexibility and customization. Pivotal Tracker focuses on a proven workflow and has fewer customization opportunities. For freelancers, one may be as good as the other. If you have to choose, Pivotal Tracker may be faster to learn if you're not already experienced.
Pivotal Tracker pricing
Free Plan: Free
StartUp Plan: $10/month
Standard Plan: $6.50/month per collaborator
Enterprise Plan: Custom
Special Discounts:
Free accounts for educators at accredited institutions
Free accounts for qualified, tax-exempt nonprofit organizations
Free public projects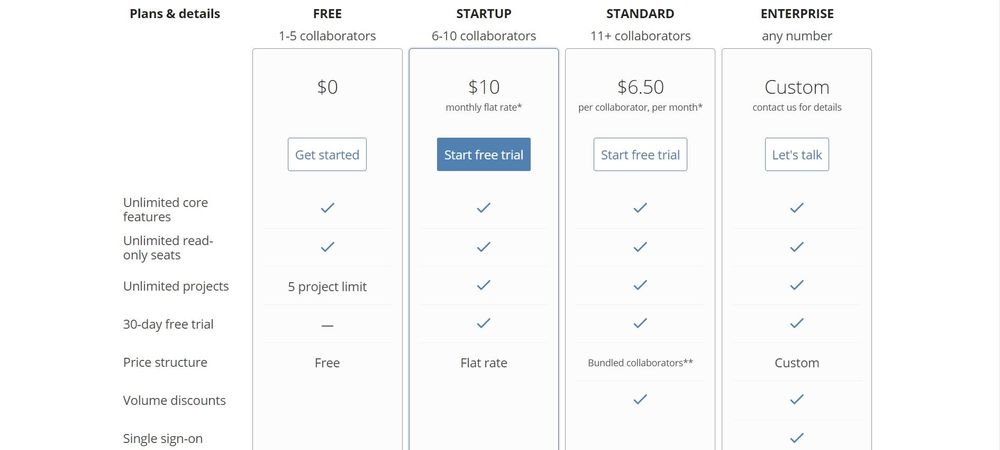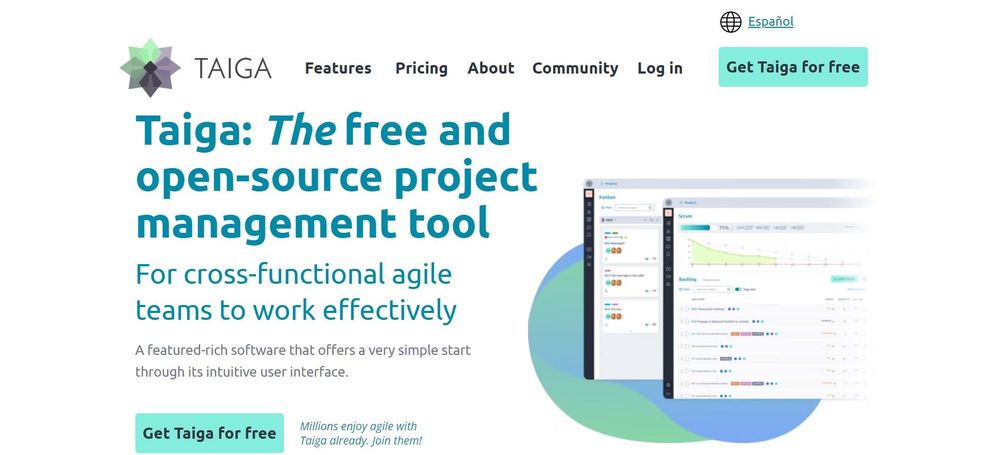 Taiga is a free, open-source Agile project management application. It's feature-rich software with an easy-to-use interface.
Taiga helps you do a few things very well.
Define team deliverables to collect information and get buy-in. Align and (re)prioritize deliverables with the end user to enable fast pivots and ensure the top priorities are met.
Organize daily team stand-ups. Discuss end-product progress and delivery obstacles. Encourage individual and team risk-taking.
End-user insight into ongoing operations and finished deliverables. Greater transparency into current resource & time allocation helps end users understand delivery status & prospective modifications.
Here are a few of Taiga's key features:
Project Management Software Ideal for Planning
Create multiple to-do lists
Assign tasks to different members
Integrate with Trello and Asana
Kanban boards: Visualize project workflow automation
Tracking and Management Software to Keep Track of:
Project tasks
Deadlines
Task dependencies
Team Collaboration
Easily add and manage team members
Assign and track team performance
Reporting Tools
Generate reports on project progress and performance
Taiga vs. Jira
Taiga's big advantage is that it is open-source software. This makes it easier to customize for larger organizations. Open source software is also more secure, as a rule, because the user community spots and corrects security vulnerabilities. Jira could be a better choice if you're engaging with clients who are also using Jira.
Taiga pricing
Monthly Subscription:
Basic: Free
Premium Plan: $7.00/month per user
Yearly Subscription:
Basic: Free
Premium Plan: $5.00/month per user
Special Discounts:
Qualified Education Institutions & NGOs
Maximum of 50 users - $70/month (monthly subscription)
Maximum of 50 users - $600/year (yearly subscription)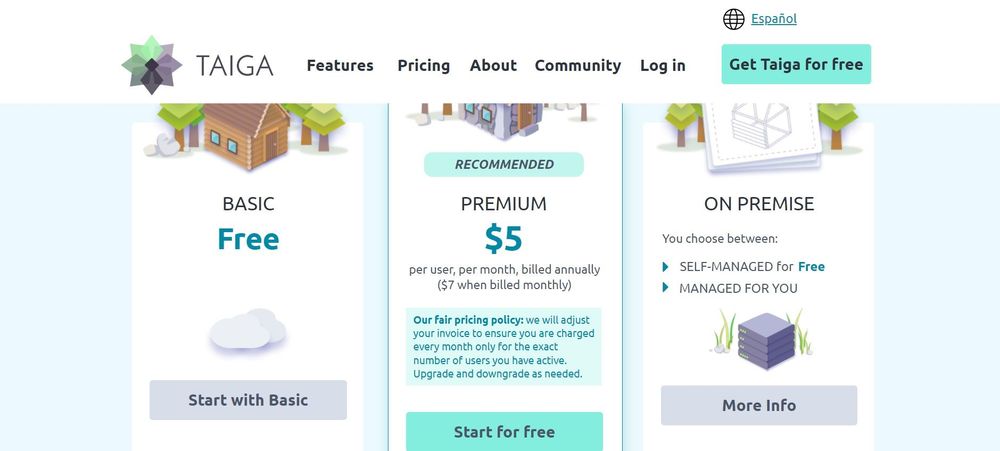 What it comes down to
These Jira substitutes are solid options for project management software. So many people rely on them because they provide them with the tools they need to organize their schedules, collaborate effectively, and finish important assignments on time. You may use these methods to oversee many tasks at once.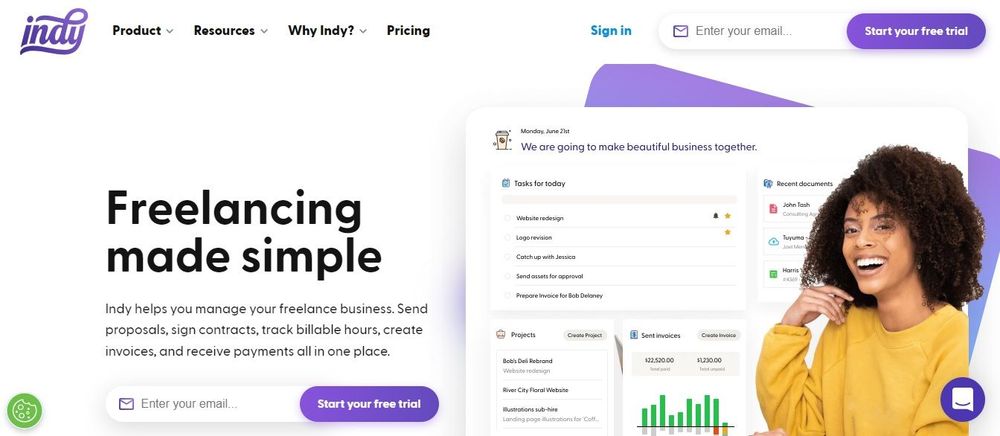 If you're looking for a task management system for ongoing projects, Indy might be a great fit. The Kanban board is perfect for keeping track of tasks, planning out the day, and zeroing in on what has to be accomplished next. Plus, Indy has all the tools you need to manage your independent business from start to finish at a great price. Get started today for free!