If you've been planning your transition from your corporate day job to the full time freelancing world, this article is especially for you. As I write, I remember that on this same day, a year ago, I decided that I would soon be out of my last job. How crazy! I can't get enough of saying that almost a year has passed and although I faced challenges, overall, everything went (more than) well.
As I always say, I'm not the most experienced freelancer, but I certainly have got some good tips to pass on, from what it's like starting out as a freelancer. So I'll share some of them and hopefully help you in case you are still lost on how to organize and navigate your transition process.
Understand Why You Want to Be a Freelancer
The life of freelancing is not easy, so it is important that, first of all, you are quite sure that this lifestyle is for you and aligns with your career path. The first step I want to propose is this reflection. Be honest about what attracts you in the freelance work format and eliminate any idealized thinking that being a self-employed professional means having a perfect work-life.
My opinion is that being a freelancer is much better than working for someone else because, first of all, I don't need to give satisfaction to anyone or wear the shirt of any company. On the other hand, I do have more responsibilities and know that everything (absolutely everything) depends on me. If I don't go after it, no money comes in at the end of the month, and that's a problem. So, I advise you to ask yourself the following:
"Why do I wanna be a freelancer?"
"What does not make me at my current job and how will a freelance career bring me more satisfaction?"
"What do I wanna achieve as a freelancer?"
Define Your Area of ​​Expertise
If you want to be a freelancer, but still don't know what kind of service to offer, you may want to choose it carefully. You can be overwhelmed by the endless possibilities there are nowadays since the internet allows us to work remotely in different areas and this will be the foundation of your freelancing career.
As a freelance writer and copywriter, I never needed to meet my clients in person. I do everything from the comfort of my home (or anywhere that has wifi). To come up with some options for areas, think about what you like to do and match it with your skills and service possibilities. In my case, to be more palpable, as soon as I understood that my passion was writing, I went after services that involved writing. That's how I understood that I could make money writing for brands, blogs, and magazines.
Write a list with these three columns:
What I like to do;
What I do well;
What services the market needs and can be done remotely.
Once this is done, you are ready to cross and reach some possibilities. If necessary, get some ideas of areas of expertise that are in high demand here.
Chat With Experienced Freelancers
The third step is understanding if all the reflections you made previously are aligned with what you will find in the market. You thought, came up with some answers, and now is the time to talk to those who have been working as a freelancer - in your niche, if possible - for some time. Ask questions, share your expectations, and listen to their advice.
This is the time to demystify the life of freelancers and stop believing in a fairytale (in case you do). I always emphasize the importance of not fantasizing about a freelance career, otherwise, the challenges you will face - especially in the beginning - will leave you feeling disappointed.
If you don't know any freelancers, ask friends for referrals or search for professionals on LinkedIn. Don't be afraid to introduce yourself and invite some people to chat. Also, start consuming content on this topic, such as articles (like this one), books, and podcasts. To inspire you, here are 6 podcasts every freelancer should listen to.
Structure Your Personal Brand
Once you're more mature about where you're going, start thinking about your personal brand. That's right, I'm talking about the image you want to build to differentiate yourself and occupy a space in your audience's mind.
My tip here is that you do an exercise to understand what you want to be recognized for. Start by asking yourself exactly that: what do I want to be recognized for?
When you get to that answer, outline an action plan that will help you strengthen your personal brand. Define your values, visual identity, differentials, and so on. Remember that the message you will convey throughout your communication should be uniform and ensure that people understand who you are.
Don't skip this step at all, after all, in the sea of ​​freelancers out there, you need to differentiate yourself and create a connection with people. Your personal brand will be responsible for this, since, from the moment your audience / potential customer connects with the story you are telling, they will be interested in relating to you, buying your products, or purchasing your services.
Organize your Finances
One of the biggest mistakes of those who are starting is to forget that, especially in the beginning, they may experience some financial instability. That's why it's so important to plan ahead because if something goes wrong halfway through, you can count on your savings.
So don't suddenly quit your current job without even thinking about tomorrow. This is only cool in the movies. Rather, organize your fixed and variable costs in a spreadsheet or something like that and make projections of how much income you'll need every month.
One other consideration you'll need to figure out, especially when working from the US is a healthcare plan. Understand what your options are based on your personal circumstance and how much this will end up costing.
Create a Content Strategy
One of the most effective ways to gain visibility and strengthen your authority, regardless of your area of ​​expertise, is by producing content. Content marketing is a simple and inexpensive way to grow digitally and show your skills and knowledge to the world, so do not underestimate the power of a blog or website and content on social media.
I know, producing quality content that adds value is quite a challenge. That is why it is important to specialize, take online courses, and be immersed in this Universe. Do that, and trust that soon you will be reaping the rewards. Because whatever your area of expertise is, you will always benefit from producing high-quality content.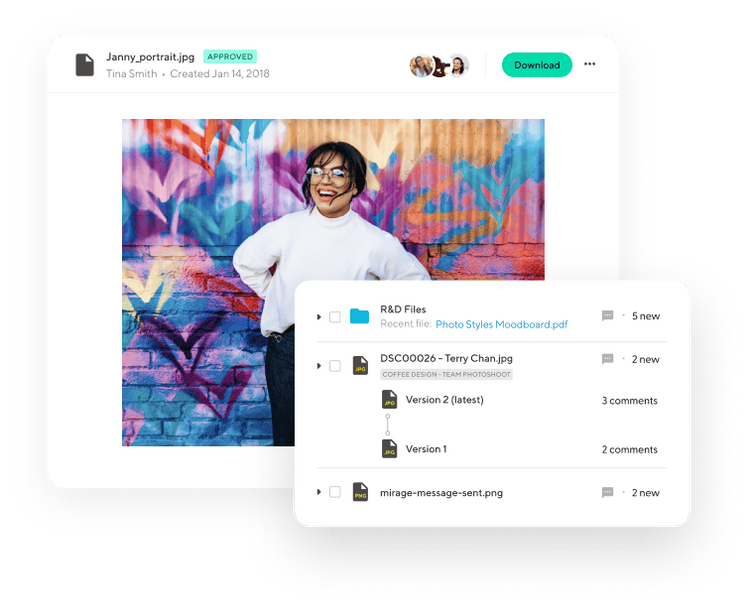 Is freelance work getting too complicated?
Use Indy to make freelance simple. The useful set of tools will make your freelance admin easier by connecting your work from proposals to payment.
Get started for free