When considering freelancer tools, think about a plumber or an electrician - they use spanners, wrenches, and screwdrivers because they help them do their job more efficiently, and as a freelance writer there are different online tools you can utilize. All you need is a good internet connection and an awareness of how to implement these helpful business aids to help you get the job done.
Why should freelancers use any tools?
There are many reasons why freelancers should leverage the power of productivity tools, but here are three important ways that you can elevate your freelance business:
Efficiency
Efficiency as a freelancer, to get your work done, is all about saving time. This is exactly what the best tools will allow you to do. If you are looking to create reports, carry out time tracking, send invoices, or anything else, a range of templates will enable you to manage your workflow efficiently and complete tasks in minutes that could otherwise take up an hour or two of your valuable time.
You will need to maintain a realistic workload and the best way to do this is to have a tool that displays your tasks. If you look at that list and feel intimidated, it is an instant sign you may need to take on less in the future, but you will also be able to prioritize the tasks that you currently have. A calendar will display those you need to work on each day based on deadlines.
Accuracy
With the best will in the world, we cannot deny that human error comes into the equation when you do everything by yourself. Using freelancing tools can help to eliminate errors by having an automated system that is programmed to get everything spot on. The tools cannot do the work for you, but they can enable you to stay on top of all tasks by providing a range of things.
These include effective project management, simple templates for everything from invoicing to form creation, easy-to-use calendars, and a lot more. No matter what the task, what they will do is display accurate information that will enable you to feel confident that you are in control of your projects.
Professionalism
When deciding if they want to work with you, professionalism is one of the first qualities a client will look for. With the right tools, you can wow potential clients with only minimal input from yourself, as the templates available are created by people with years of experience in the field. There are several relatively inexpensive ways of increasing your professional appearance. These can include:
Get a logo designed - There are many freelance graphic designers who are constantly looking for this kind of work and will design a professional-looking logo in a short space of time, so this will not cost a lot of money.
Your own website - Having your own website makes you appear professional by acting as a shop window for your services. You will link relevant aspects of your website with the right tools.
The best tools - With the right tools, you can give a client complete confidence that working with you will be in their interests. Let's look at the ones that are most useful to freelancers.
9 most important functions your tools should provide
We love Indy's tools, and we're not shy about recommending them. However, for this list, we want to focus on functions and not just tools. We're going to cover what you need tools to do for you.
1. Project management
What it is
Being a freelance designer, writer, or software developer, it is important to make sure that you manage projects to complete all the listed tasks at hand. Using the best project management tools will help you keep track of all the job postings that you are currently working on.
3 most important functions
To-do list - A project management tool is essentially a to-do list through which you can prioritize tasks based on the deadline, the time you expect they will take, and any tasks for new clients you are especially keen to impress. The most important items can be highlighted so that you will not fall behind on them and will work first on the tasks with the most pressing need for completion.
Tasks for today - This is an excellent tool for project managers as, following on from the list function, you can link project management to your Google Calendar and display the tasks that you most need to give your attention to on any day. You can also look ahead for the rest of the week, or even a month, so that you can effectively plan your time in the future. Effective project management is basically effective time management.
Stay organized - If you have multiple projects on the go, it can feel overwhelming, and this sometimes means you will get nothing done because you cannot decide which task to work on first. You may also spend a little time on each one without really making much overall progress. With effective project management tools, you can take the stress out of the process by having a firm plan in place and sticking to it. This is really all you need to do in order to stay on top of your workload.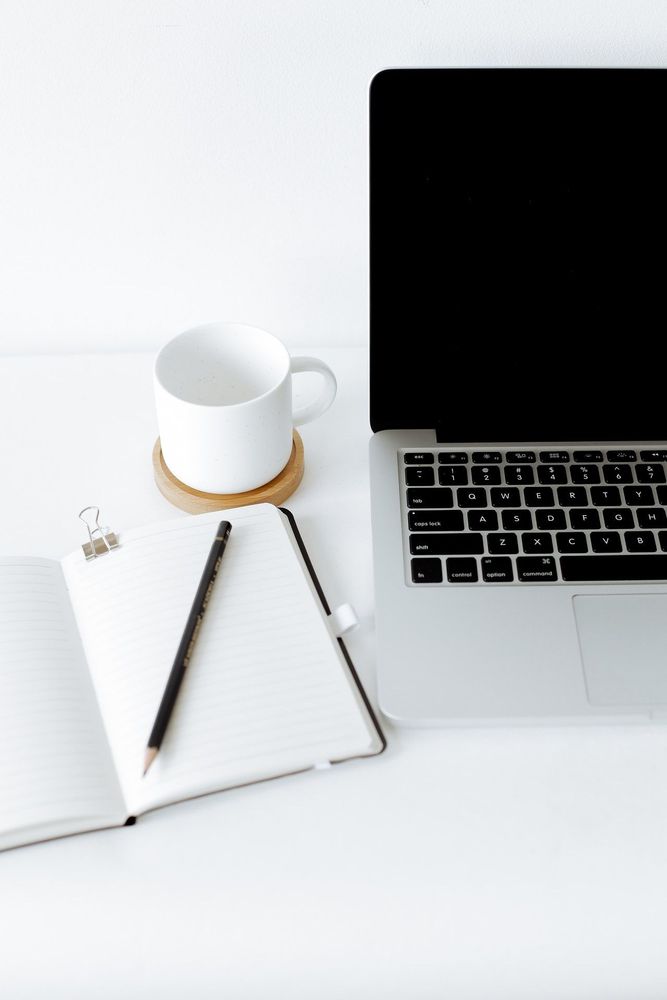 What to look for as a freelancer
You need a tool that enables you to create lists and columns that can all be linked as part of an overall workflow plan, where the most important tasks can be highlighted, yet others will still not be forgotten. The best tools for this purpose will have flexibility so that you can organize lists in a way that works best for you. Maybe you will highlight different tasks in different colors based on their importance, or perhaps you prefer bold text with less color. Either way, the digital strategy you employ is up to you as a freelancer. Just make sure you have a robust system in place so that every task can be completed.
2. Proposal writing and tracking
What it is
Project proposals are one of the most important tools for freelancers because you will need them in order to convince potential new clients that they should work with you. It's hard to know the best way to approach this, which can lead to you procrastinating and missing out on contracts. With a proposal template tool, it can guide you through the entire process, including estimates, and present potential clients with professional-looking and engaging proposals that stand a good chance of landing your new clients.
3 most important functions
Start with a template - With all the best freelancer tools, the starting point is a good template. Starting anything from scratch can be daunting, especially early in your freelancing career, and so with a little design inspiration, you just need to slot in the relevant information, and you're ready. Keep things simple at first, and with experience will come confidence.
From estimate to invoice - When you create an estimate that contains all the relevant information in a well-presented file, you can easily turn this into an invoice if the client is happy with what they see. One of the most important factors when someone is deciding if they want to work with you is knowing what it will cost. If you are upfront with this information, it will help them decide, and you can always negotiate if they seem unsure.
Monitor your proposals - As with all the best project management tools, this one will enable you to keep track of the status of all proposals you have in the pipeline. You can create boards for those you are working on, those you have sent, and those for which you have received a response.
What to look for as a freelancer
You need your proposals to appear professional and be straightforward to put together so you can spend the bulk of your time actually working on the projects that you have secured. For your freelance business, you need a proposal builder that is easy to understand, enables you to add your logo and cover image with the click of a button, and has eye-catching templates you would be impressed by if you were receiving one. With the estimates, look for a tool that enables you to send invoices where you can create a standalone estimate or make it part of a proposal.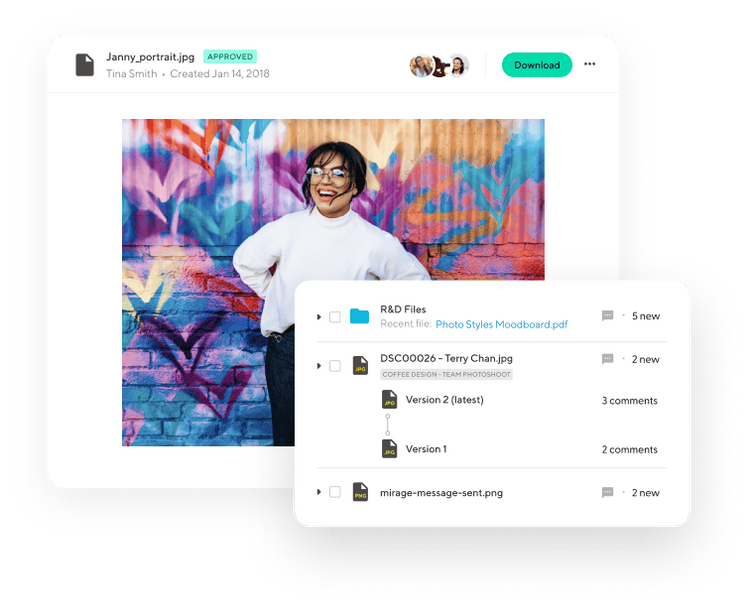 Is freelance work getting too complicated?
Use Indy to make freelance simple. The useful set of tools will make your freelance admin easier by connecting your work from proposals to payment.
Get started. Free forever.
3. Contract creation and filing
What it is
Writing contracts for your small business can be complicated, but with a simple management tool, the template will be there for you to save time on this task and put together professional contracts in a fraction of the time. For client management, contracts are one of the key considerations. One of the major advantages for freelancers is flexible schedules, but in order to make the most of this, a certain degree of planning, filing, and organization is required, which this tool is a great asset for.
3 most important functions
Sign and send - You could upload a photograph of your signature or simply use an electronic signature, depending on which is most appropriate for each contract. You can also boost your customer relationship management by including a personalized message so that your client feels like they are dealing with a human being rather than a faceless corporation.
Templates - This free tool will allow you to choose from a range of templates that apply to each of your different existing clients. There is enough flexibility so that you can use your own contract design should none of the existing templates fit the task at hand.
Contract management - You will stay focused on the status of all of your contracts through the list function. It's difficult to stay on top of this without the right tools, but this will enable a foolproof system to ensure that nothing is missed.
What to look for as a freelancer
Writing a contract can be intimidating as a freelancer working remotely. However, there are some great tools to help keep all of your contracts in one place and streamline this process. There are several things to consider when putting a contract together, including payment terms, description of services, and client and freelancer information. When using a template, these are all taken care of. All you have to do is to fill in the relevant information where required.
When taking on new clients, it is crucial to have a contract in place for both of your peace of mind, and this process does not need to be complicated when you employ the right freelancing tools. As you will discover, there are tools for almost every aspect of your work.
4. Invoice and payments
What it is
In order to stay on top of your own finances, invoicing tools for freelancers enable you to pay or get paid quickly and efficiently. Self-employed people rely heavily on this as it can be stressful chasing payments, but an electronic invoice contains all the relevant information and allows both parties to complete the payment process in a stress-free way. As with all tools that are useful to you as a freelancer, this will enable you to track progress in a way that requires little effort on your part and leaves no margin for error.
3 most important functions
Templates - As with many online tools, this one has templates that will help you create and send invoices with a minimum of fuss. If there are overdue invoices, you will set reminders. This allows for clear communication between yourself and your client.
Recurring invoices - If there is a client that you are, for instance, writing a series of articles for, you will set up a recurring invoice, so perhaps you will only need to change a couple of minor details each time.
Managing your invoices - This is a great tool for organizing your invoices in one place. You will also be able to put them into separate columns so that you can easily see those that are still outstanding. You can also use this for expense tracking to monitor your outgoings.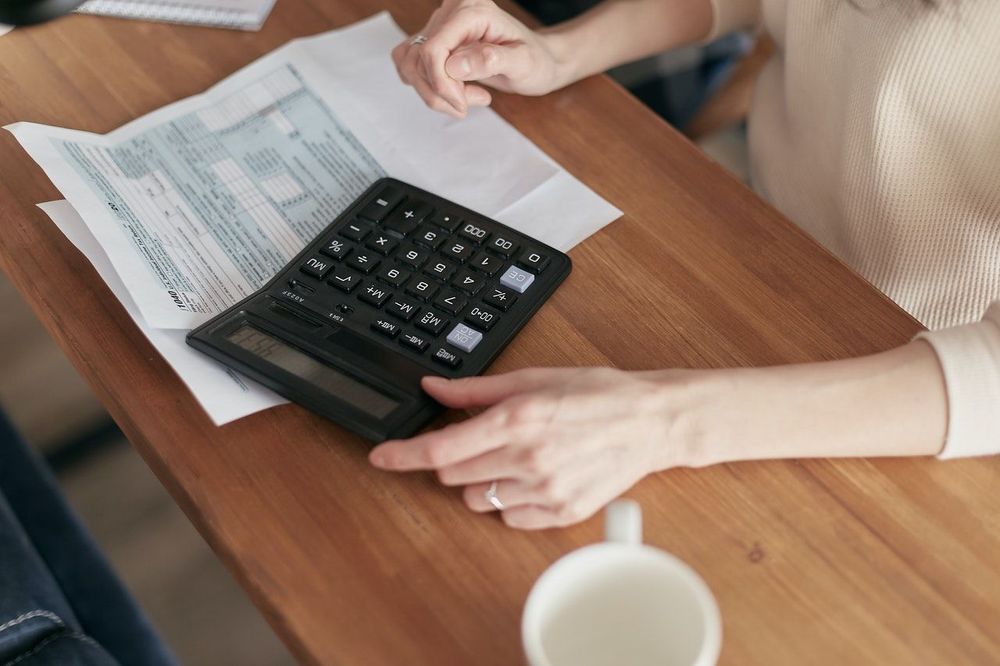 What to look for as a freelancer
As a freelancer, you are looking for productivity tools to help you free up your own time, and keeping track of invoices is an integral part of this. An effective invoicing tool can be used alongside accounting software when putting together a cash flow forecast or end-of-year accounts. A lot of the best tools for freelancers have several same features that make them worth having - it is all to do with effective time management.
When you create your invoice, it is important to offer all major payment options such as PayPal, debit or credit card payments, Stripe, and the like. Always look for a tool that allows for this. Most freelancers will look to get paid for each different work project by a specific date rather than expecting regular monthly payment, and there are plenty of popular tools to help make this straightforward.
5. Calendar and schedule
What it is
Time is precious for independent small businesses and freelancers alike. By using a calendar app, you can schedule meetings and events, track time, and keep up to date with all to-do lists. You will often be able to make your calendar viewable to clients should you wish to, as this may help them know when you will have time to take on more work or to discuss projects with them. Project management can be made simpler with a calendar tool for freelancers so that you can avoid double-booking yourself and free up time you know you will dedicate to your various tasks.
3 most important functions
Schedule meetings - When planning for an event, you can use this tool to organize every aspect of it, including all the relevant important details like time, date, and venue. You can also invite guests and set reminders of when each separate task needs to be completed.
See what is due - With an online calendar app, you can keep up-to-date, week-by-week, and month-by-month, with reminders on invoices, contracts, and proposals and see which of them are the highest priority.
Track your time - A calendar can be synced with a time tracker so that you can keep on track of what you are owed for the amount of work that you have done. If a piece of work is due by a specific date, you can also set reminders when this time is approaching so that you will not miss a single deadline.
What to look for as a freelancer
When looking for a calendar tool that will enable you to make the best use of your personal time, there are a few things that you must consider:
Display - You are looking for a calendar view that will show all the relevant information for each day in one place. This could include events, tasks, and invoices, and you may well be able to sync with other tools in order to make sure nothing is missed.
Sharing function - With Google Calendar and Apple Calendar, for instance, you can share with your clients should you wish to so they can know when to schedule meetings, work requests, or anything else.
Ease of use - Most software developers will know that time is important to you as a freelancer, and have created calendars that are easy to use. This is an important function not just for calendars but for communication tools, accounting software, or any kind of tool you may be required to use in your work.
6. Task management
What it is
Making sure that you manage your tasks for your freelance business is much easier if you have an integrated to-do-list app to help you keep clear tabs on your tasks from your calendar and to keep track of your list and board views.
3 most important functions
Your to-do list in one place - The main tasks page is there to help you make sure you keep all of your tasks across your separate business projects all neatly saved in one place, making it easy for you to stay focused on the important things that need to be done and to make sure you remember to tick them off as you go. Tasks will appear on the particular day that they are due in the calendar view, keeping you up to date on your schedule and making sure you never miss a task.
Organization - With the tasks page, you can make sure you avoid multitasking and focus on the jobs at hand by pinning your tasks in a way that establishes your own business needs. Also, you can use the filter and search options which make it much simpler to plan and direct all of your tasks. This can also be shared by anyone else you are working with so that everyone has an easy understanding of what needs to be accomplished.
Meeting deadlines - The tasks are integrated with your calendar and are automatically assigned a due date which you can change if it is not correct. This way, you will be able to manage your workload and make sure each day you are prioritizing well.
What to look for as a freelancer
The best tools for this will enable you to create tasks and link them seamlessly to different projects on your calendar. You can create boards and pin tasks to the top of your list if the deadline is approaching. As with any other tool, you are looking for ease of use and functionality.
7. Chat and communication
What it is
Sending multiple emails when conversing with different clients can be time-consuming and difficult to keep conversations flowing smoothly. When you have several other tasks and deadlines to complete, sometimes the last thing you feel like doing is combing through emails, and it can easily be something that gets forgotten about if you aren't on the ball. The solution to this is a chat tool for freelancers which enables you to share files or send quick messages directly to your clients in chats. You can schedule meetings, including video calls, and keep clients informed throughout the process.
3 most important functions
Everything is in one place - With chats, all of your communication with your clients is kept out of your inbox and stored neatly in one place so that you can spend a lot less time running through your emails. This means that you can reply to more clients at a swifter pace, giving you more time to focus on other tasks that need completing.
Conversations in chat are more enjoyable - Combing through your emails, as well as time-consuming, can feel rather boring - but with chats, your messages go straight into your client's inbox, and the conversations then appear to you in a chat thread, much like you would see on any other messaging app, making conversing with clients a lot easier, faster and far more pleasant.
Multiple clients in one chat - Another outstanding feature on the chat tool is that you can keep everyone connected and on the same page. Adding multiple clients into one chat means you can keep everyone updated and everything running smoothly.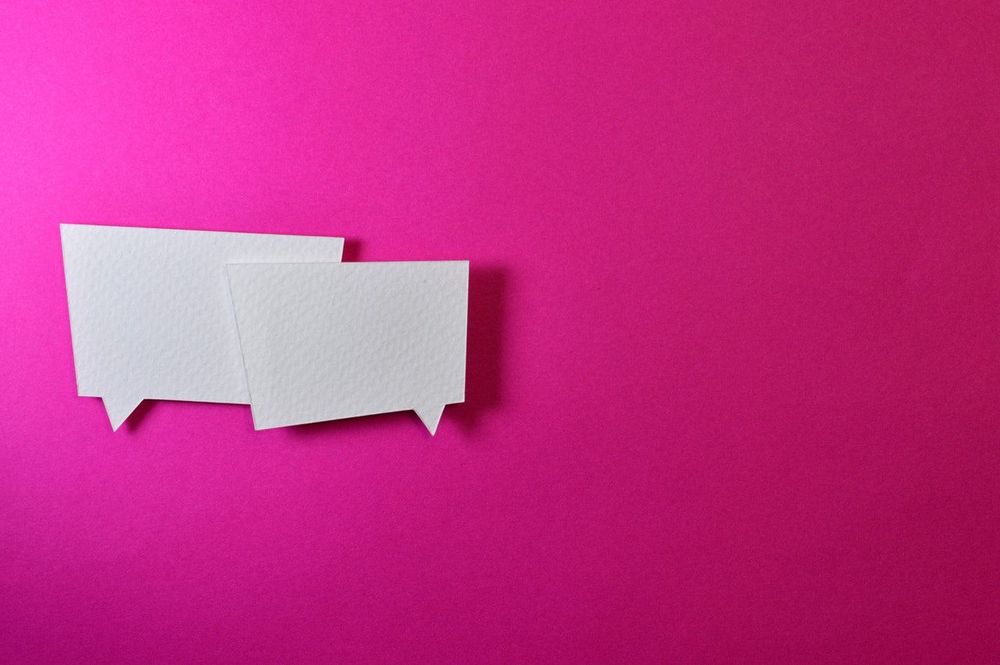 What to look for as a freelancer
When considering a communication tool, you are simply looking for one that will lead to ease of communication between you and the client. Some communication tools will have a paid plan, but you may find that the free plan is perfectly adequate.
8. File storage and approval documentation
What it is
When you have completed a task, you may be ready to send it straight to the client for approval, or you may want feedback first. This way, you can make any necessary edits and ensure client satisfaction if you are less sure of exactly what they want from you. Either way, there are tools available that allow you to upload files in a place where they can be seen by both you and the client, you can change the status so everyone knows how close they are to completion, and you can receive feedback or approval. Clients will see this process as being inclusive, efficient, and honest.
3 most important functions
Work approval - You will add your client as the approver, which gives them the ability to provide instant feedback if there are any tweaks they would like to suggest. If they are satisfied that the task is complete, they can give you the green light to request payment through an invoice. You will be able to quickly and easily upload revisions if any feedback has been given.
Store your files in the cloud - Being able to keep all of your files in one place is vital, whether you are part of a team or working solo. You can upload any files relevant to a project and enable a client to view your work straight away when it is complete. There is no need to even attach files to an email and wonder if they have been received; when you store them in a cloud, you can choose when they become visible to others and will know that they have been seen.
Privacy settings - With each file, you will make it viewable to all on your network straight away, or you can choose to make it visible only when complete, if this is more appropriate. Files will be private until you choose to share them, and you can always reverse this process if you make them viewable by accident; no worries there!
What to look for as a freelancer
Obviously, as a freelancer, you may have many projects going on at once, and this can mean a lot of storage is required. Make sure the tool you are using has plenty of storage available. This makes the process straightforward and, above all, secure. Are you in control of who can view each file? Do the files only become viewable by others through your choice? Once you let a client view a file, you also need them to add comments with little effort on their part. Like you, your clients will most likely have busy working lives, so if something is not straightforward, they may well save it for later, which can become much later when their various other tasks stand in the way. Security and functionality are the primary considerations for this kind of tool.
9. Forms for clients
What it is
When you need to contact one of your clients, there is nothing worse than having to comb through your emails looking for the details. This is a process that can be easily avoided with a simple contact form that lists all the details that you may need for a particular client. Also, the vast majority of clients will have no issue with taking a minute or two to fill one of these in. To receive one shows you are interested in working with them and want to make sure you will contact them with any information they may need. You can also create other forms for everything, from feedback to project ideas.
3 most important functions
Ease of creation - Forms do not need to be complicated. In fact, if someone is receiving a form to fill in, they may be put off if the form requests too much information or seems like it will take a long time to complete. With this tool, you will use simple templates to ask for only the most relevant information and will add your logo or any other relevant images for that professional feel.
Collecting responses - You will set notifications for when you receive a completed form. If this is a contact form, you will be able to convert the information into your system so you can easily keep in touch with each client. When receiving feedback, you will also be able to bring together this information, and you can use any particularly positive comments as a testimonial to attract new clients.
Form elements - The best tools for this purpose will provide a list of elements you may wish to use for different forms, so that you can add any you may deem necessary and leave out those that are not relevant. There are different forms for different purposes, but you need to be able to create them quickly so that this does not affect your work schedule.
What to look for as a freelancer
As a freelancer, your contacts are vital - you need to build a client base, keep contacts who may send more work in your direction, and link with any other professionals who you may collaborate with. LinkedIn is an excellent platform for finding these, but when you have the contacts, you need a quick and easy system for finding their details, which is what a good form-building tool will give you the ability to do. You need a form builder that has a 'drag and drop' function, meaning you can just include the elements that are needed for each unique form, without the need to delete many fields. The best tools for this purpose will allow you to start your own form from scratch if there is one that you want to create that does not fit the usual mold. You need to create professional forms to show your clients that you are trustworthy and competent.
Why Indy is perfect for freelancers
Having read about all the above tools and why they are important for you as a freelancer, you may be thinking, "But where do I find them?" Well, Indy has these tools available in one place, and you can be assured that they are all very effective - look at the reviews and start your Free plan, with no obligation to pay for the pro bundle. Even if you decide to go with one of the paid plans, they are very affordable, at just $12 per month. Indy understands the working life of a freelancer and believes that you should get to keep as much of your income as possible.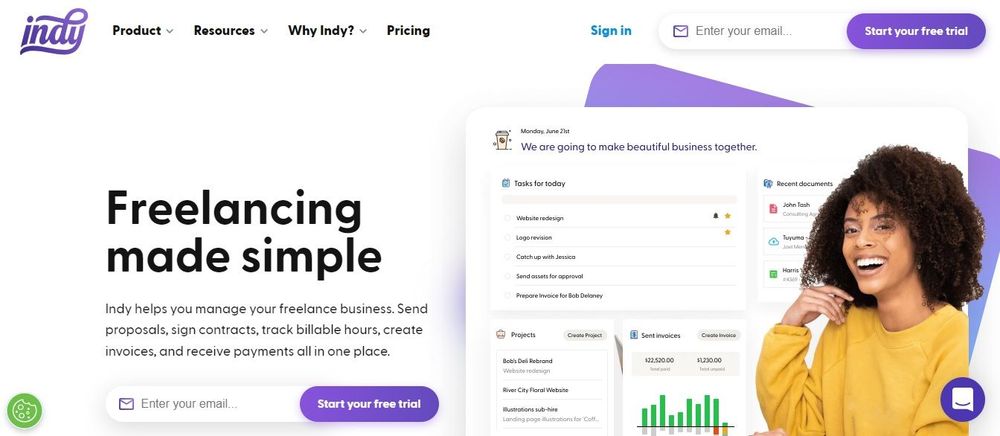 Indy is an all-in-one hub for every aspect of the freelancing journey. Each popular tool brings efficiency to different aspects of your working life. Indy allows you to take the entire process and streamline it so that you can start each day knowing that everything is in place for you to work with confidence and focus.