2020 may not have gone as originally planned for most. But for some, you may find yourself capitalizing on an extraordinary time in history. You are challenging yourself to take that leap of faith into the world of freelancing - understanding that now more than ever, your skills and creativity are in demand.
How though, can you best navigate this new journey? Do you find your mind has become cluttered with deadlines, invoices, proposals, clients messages and emails? What do you need to know as a Freelancer?
For today's class, we are giving you tips on better managing your freelancing projects. How to cancel out the noise in your workload and focus on what's important – delivering the best results for your client!
1. Project management tools
It wouldn't be a must-have list without mentioning Trello. Trello is a collaborative project management tool that can be used for dissecting a project into small manageable tasks and tracking the individual and overall progress with ease.
Everything on Trello happens in real-time, so information is available instantly across all devices for your team from anywhere, meaning effective communication is made possible. It also eases communication with different clients, no matter what time zone they are in.
It is also a useful tool for storing all your project information so you can easily go back and reflect on past projects while drawing useful information for future and current projects. There's no wonder it's a popular software among freelancers!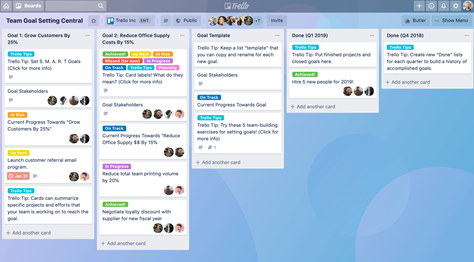 2. Having a strong skeleton
You will realize pretty quickly that you use the same skeleton for your work over and over again. Here are some tips for keeping everything consistent and organized in such a way that it becomes part of your muscle memory.
Organize your frequently used proposal, contract or other work samples in one folder – in the cloud or a drive setting if possible – and add the shortcut to your bookmarks.
Add your color palette and fonts to your design tools, so you never spend too much time finding them.
Pin frequently used websites to your web browser and create a folder on your desktop that has all the logos and templates in it. Apps such as Canva are great tools for easily designing aesthetic templates for social media and presentations.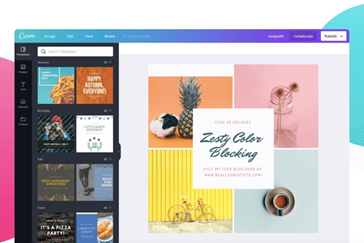 Understanding your way around your devices will save you time as you glide through the navigation of multiple websites and apps. Here are some shortcut hacks for the most common programs and sites used as a freelancer.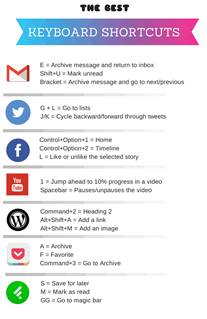 3. Tracking your time
The big attraction in becoming a freelancer is time. You want to be in control of your time and have the freedom to spend it as and where you want. This quickly becomes a façade if you don't put in place measurements to use and track your time strategically.
Remember, it's always about working smarter, not harder.
Enter time tracking and time management software.
These are absolutely key for remote teams and for solo freelancers. They not only help you to understand how much time each task takes you, they also help you keep track of your team, and help you to ensure you're charging accordingly.
Ever charged something out at 5 hours, and it actually took you 12? You won't make that mistake again!
Whether you are knee-deep in a project or just trying to track how much time you spend on a phone call with a client, these apps will help.
The list is not limited to those we've mentioned below, but from our research, we found these most popular with freelancers. (Note to self: we just saved you even more time!)
For tips on managing your time as a freelancer, check out this post!
4. The legal stuff
So you've utilized your great negotiation skills and landed yourself some projects but the whole logistics side of signing contracts and billing clients is unfamiliar territory for you?
When working with teams, whether you are hiring freelancers or you are working remotely, you need to either figure out how to get yourself paid, or how to pay others. To do this, you need to set up contracts for clients, contracts for your team, and then invoice them!
Here are a few apps that will assist you in creating and sending all the legal documents required:
Now… signing up for 100 different software solutions that work in silos may not be the most effective way to work as a freelancer. The real winner would be finding a project management tool that puts all of the above in one place.
Introducing Indy.
Indy has revolutionized the freelance workspace by combining the best aspects of many of the tools you already use into one place. We have made the nitty-gritty parts of being a freelancer seamless.
Indy's Pro Bundle offers creative to-do lists, project management, invoice creation and payment, send and sign contracts and much more. It makes managing your Freelance team easy!