Managing multiple projects can quickly feel like you have to keep all the plates spinning simultaneously. You land another contract, and another plate joins your load.
Several good project management software tools are available to help you successfully manage your projects if used to their full potential. While the fear of failure remains, it is much less daunting since you'll be able to identify common pitfalls that derail many projects. From scope creep to managing evolving customer requirements, from minimizing duplication to keeping everything related to a project in one accessible place.
10 Tips for getting the most out of your project management software
Project management tools make your life easier, so how do you get the best out of them? These tips will help you find the right project management software for your needs and use it to its full potential.
1. Understand your requirements
Project management software solutions come in different sizes, so choosing one that fits your needs is essential.
For example, suppose you're a freelancer who is going to be managing half-a-dozen projects concurrently. In that case, your requirements will differ significantly from a large IT networking firm.
So take some time to assess your needs before selecting the project management tool that will work best for you.
Ask yourself the following questions:
Are my projects internal, or am I working with clients, suppliers, and other external stakeholders?
Do I need to assign tasks to external contractors?
Do I require space for external contractors to collaborate and share files?
How do I manage my budget? Do I need functionality to create invoices and payment remittances?
The answers to these questions will provide the requirements you need to undertake your search for the right project management software for your business.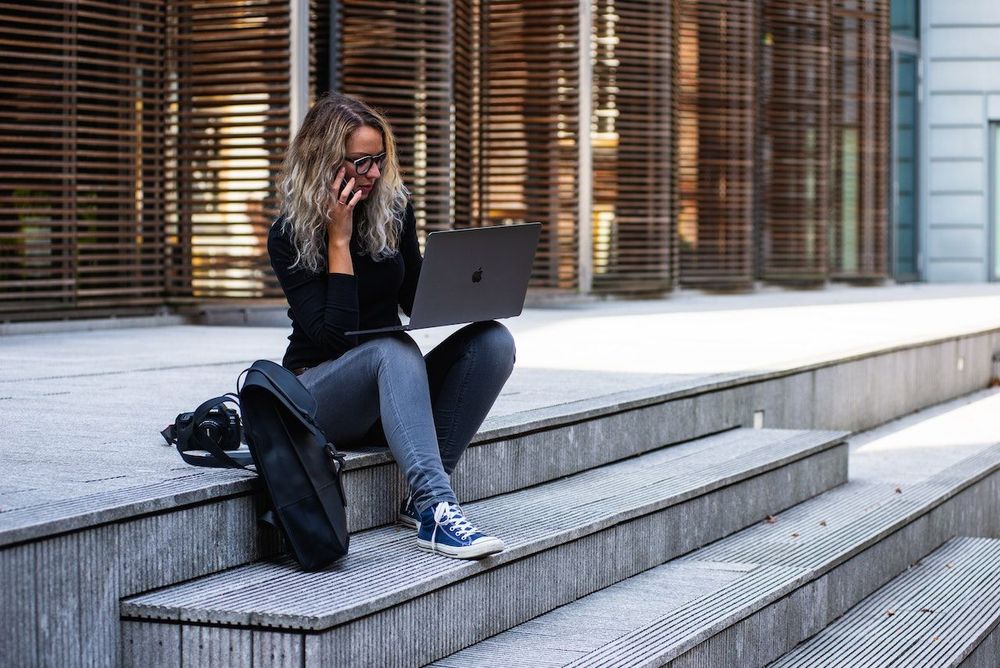 2. Cloud-based or downloadable solution?
While searching for your project management solution, you'll need to choose between a solution that you download locally or a cloud-based web solution. There is a significant push from many businesses towards online cloud-based solutions. However, this doesn't mean it's the right choice for everyone.
Both approaches have pros and cons, and the right decision will ultimately come down to your circumstances and requirements.
A locally-hosted downloadable project management tool may be best for you if you're a small company. This solution would suit a company where all the project management takes place on office-based computers or local IT servers. In addition, it would be cost-effective where the need for scalability and regular software updates is negligible.
However, If you're leading a more extensive, dynamic team, many may work out of the office, onsite, or at home. Offering them the chance to access systems wherever they are will benefit from a cloud-based system. On a more minimal scale, this set-up would also suit a freelancer.
The benefits of using cloud-based solutions are numerous, from being able to access your projects from any device, anywhere, and anytime to not being liable for costs of upgrades, security updates, and other enhancements.
3. Intuitive is best
The last thing you want from your project management software is for it to be unwieldy, complex, and challenging to use. Indeed, you should be seeking the polar opposite of that.
Finding a simple and intuitive tool is essential. After all, project management software is supposed to make your life easier, not harder.
Look for a solution with a straightforward, easy-to-navigate user interface that sits neatly alongside your project process.
As well as being easy to use, the solution should let you organize your projects into a format that meets how you work. The last thing you want is to overlook deliverables and tasks because your software leaves things disorganized.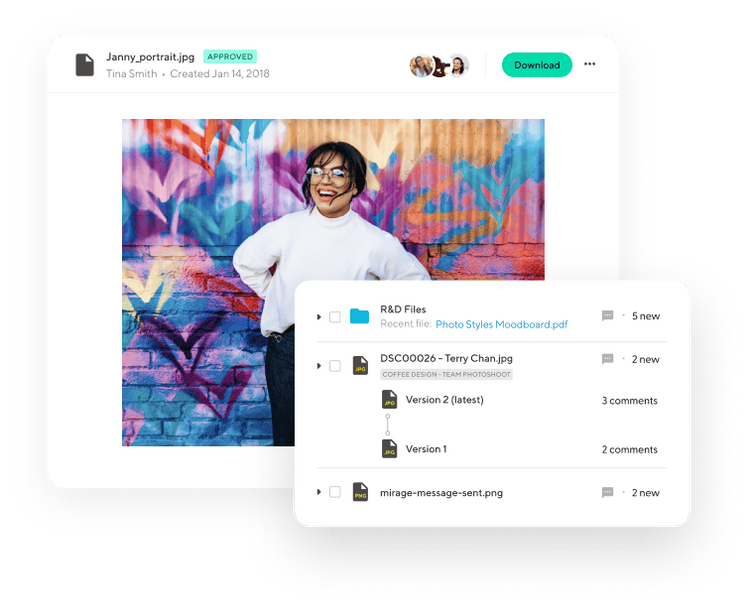 Have more admin than you know what to do with?
Tame your admin inbox with an Indy account. Use smart templates and clever tools to manage your proposals, contracts, invoices, payments, and files all in one place.
Try Indy for free
4. Look for scalability
Investing money in a tool to help you manage your projects efficiently and effectively is a long-term investment. You don't want software that doesn't cater to growth.
Find a vendor that offers regular software updates as part of their service contract to you. In addition, make sure they can bolt on additional user licenses or functionality as your business grows. Making sure your software can grow with your business should be at the forefront of your thinking when selecting your provider.
Most reputable providers will offer the capacity for upscaling your software to meet the future needs of your business in the longer term.
5. Talk to other freelancers
You can read all the sales literature there is; however, there is no peace of mind like the recommendation of others that face similar business challenges to you.
There's a good chance that, as a freelancer yourself, you'll come into regular contact with other solopreneurs. Speak to those you interact with and find out what software they use for their project management.
What problems have they used it to solve? Has it made their life easier? Is it easy to use? What benefits has it delivered to them and their business?
Ask if they might be able to spend an hour with you showing you their package so you can see it in action and begin to evaluate whether it might meet your business needs.
If you like what you see, there's a good chance they'll be able to refer you to the vendor themselves and begin the process without you having to make an inquiry yourself.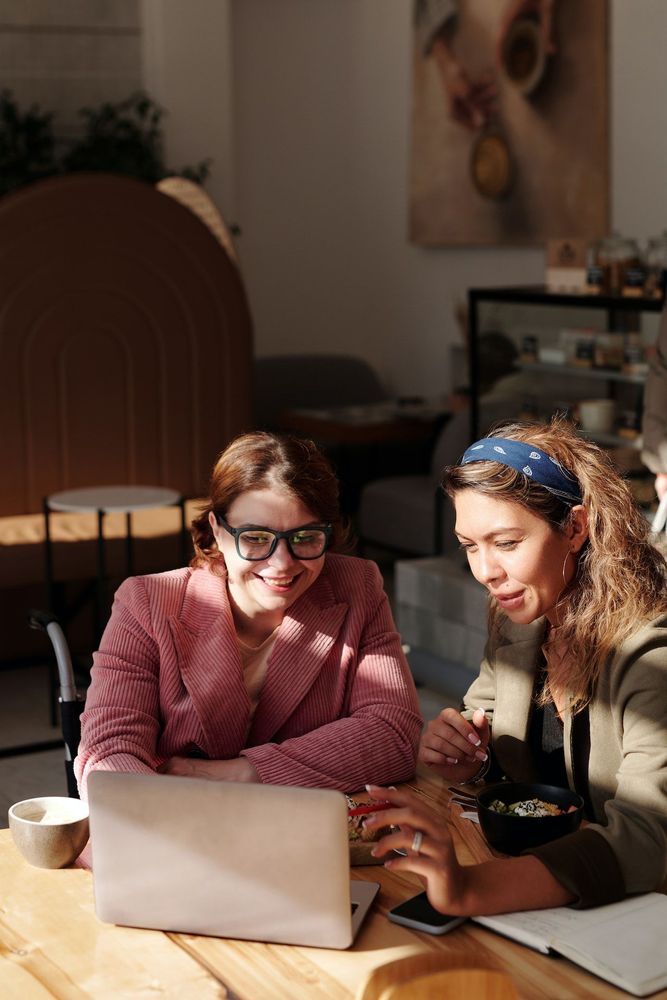 6. Try before you buy
Knowing what you're getting before you sign on the dotted line is advisable, as with any hefty financial investment. You want to be sure that whatever you commit to fulfills your requirements.
Most vendors offer free trial versions of their software. Insist on receiving these from everyone you're considering as your software provider. Usually a month-long, these trials give you enough time to thoroughly test a project from inception to completion and allow you to ensure that the system meets your needs.
Go through your list of initial requirements closely and highlight anything that either doesn't allow you to provide the functionality you want or is clunky and time-consuming to use.
Time spent on manual administration takes time away from adding value to your clients and your business. So, the easier the tool is to use, the better it is for you and your company to remain focused on profitability.
7. Test your system and provide feedback
User acceptance testing is as important for freelancers as it is for large corporations. You need a workable, functioning piece of software as much as they do.
Once you've selected your project management software, make sure you test it thoroughly. Run dummy projects in a test environment to highlight any system inadequacies or failures and provide feedback to your vendor.
It's important to find bugs, problems, or parts of the project management system that don't work well. Remember, this is your business, and time wasted on menial or manual tasks is time diverted from providing your clients with excellent service.
Having confidence that your project management system meets your requirements smooths the administrative side of running your own business. It will take the pain out of admin, which often gets left to one side, and, more importantly, will let you know which stage you're at with projects.
This is essential, especially when running multiple concurrent projects, to ensure that you provide your clients with the best possible service.
Most vendors want to offer freelancers the same level of service as larger businesses. They will want your repeat business and will be keen to provide you with a system that meets your requirements, so they will work with you to iron out any system inconsistencies and bugs.
8. Easy integration with core software
Even as a freelancer, there's a strong chance you will have different pieces of software for managing core parts of your business.
While some project management software will be able to centralize and automate some of these tasks, for example, order management, customer management, and communications, they may not be able to deal with other essential tasks.
Where possible, look for project management software that integrates easily with other core software. For example, project management tools can easily speak to and integrate with several off-the-shelf accounting software packages. This allows them to automatically export information or pull data from other software, leaving you to focus on tasks that add value.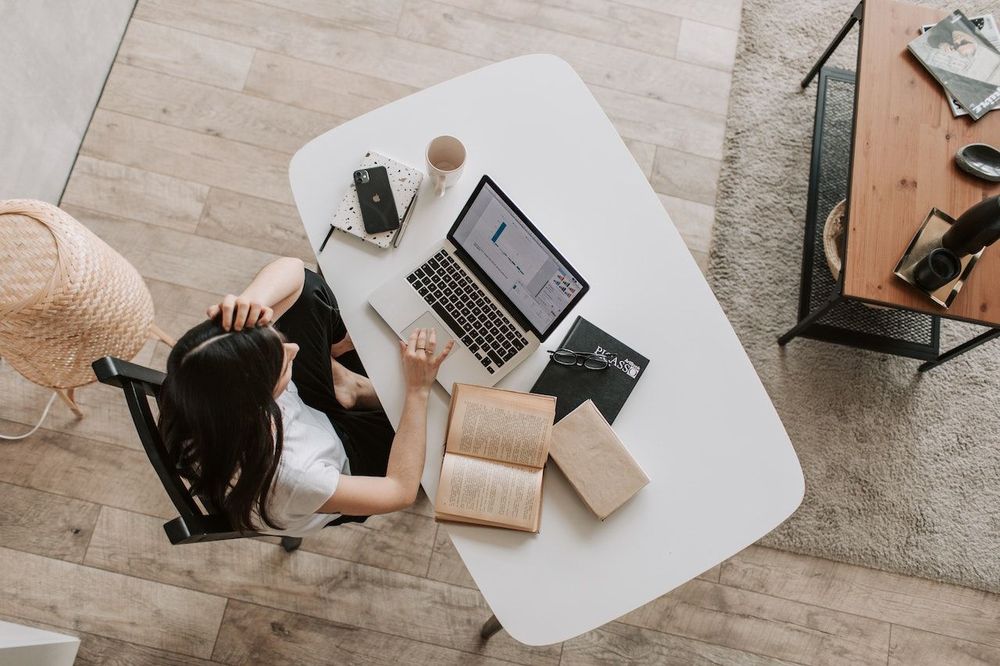 9. Vendor support
Receiving excellent customer service doesn't just extend to the sales experience. What happens once you have purchased your project management software is equally important.
You want to have the reassurance that when things go wrong, and at some point, they will, you're going to receive post-sales service from the vendor. This service must be as good as when they were vying for your business.
Before selecting your vendor of choice, do some research on the after-sales care of each one. Find out how widely other companies use the software and what quality of service they received when servers went down or if there was a bug in a system update.
The last thing you want when a system outage strikes is to be left high-and-dry. Most vendors offer 24-hour support, 7-days a week via a hotline or live chat.
In addition, take this opportunity to research how reliable the software is. Look for user reviews that can point you toward how frequently the system is down. Understanding how robust the software is will be a pivotal guide to making your final decision.
10. Review regularly
Take time to conduct regular health checks on your software.
Does it still meet your requirements? Has your independent business evolved to a point where the software needs new functionality? Is it not quite delivering as hoped?
Spend some time every year reviewing your business requirements and seeing how they've evolved. If your project management system isn't providing you with the level of automation or functionality, then consider what it is you need to run smarter.
At the same time, stay in touch with your vendor. Speak to them regularly, and find out if there are any new software releases and updates from which you may benefit.
Keeping them close to you makes it easier when the time comes to ask for upgrades, new functions, or significant tweaks to make sure it's delivering what you need.
In summary
Many project management tools on the market are designed to make your life easier. Whether promising to provide time savings, increase productivity, or reduce duplication, wading through each offering can be a daunting and exhausting task.
Whichever software you choose is a significant financial investment designed to solve the issues that come with project management. Getting the decision right is essential. So take the time to scope out your requirements, scour the market, try before you buy, and thoroughly test the solution you pick.
These tips will help you find the right project management solution and get the best out of it for you and your clients.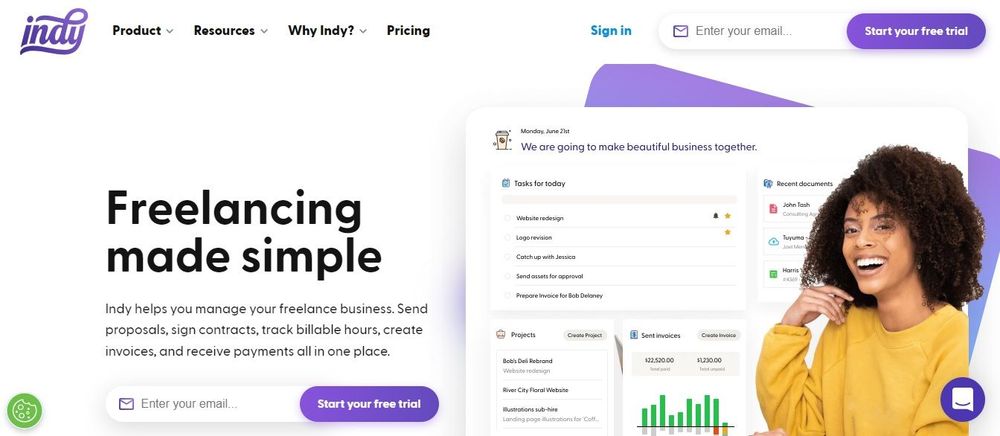 And if you're looking for a project management solution that's been designed for freelancers, check out Indy. We have the tools you need to take control of your business from beginning to end. You can onboard new clients with ready-made templates for creating and sending proposals, contracts, forms, and invoices, manage the project workflow, keep track of time, upload and store files, chat with clients, and get a bird's-eye view of everything that's due or overdue. The best part? You can get started today for free.