I brought up the rear of our group as we rode our bikes into the parking lot of a park in suburban St. Louis. We were putting in training miles in advance of a 240-mile ride across Missouri, and though it was still early morning, we were an hour deep into the ride and needed a rest.
This ride was a combination of fun and work, as I landed an assignment about the ride (it's in May). The parking lot was packed. We moved slowly as we navigated cars, walkers and other bikers. The rider in front of me suddenly stopped. I was relatively new to clipping into the pedals, and I was unable to detach my foot quickly enough. I fell over sideways and slammed to the pavement.
Lucky for me, I wasn't hurt other than scratches, a bruised hip and damaged pride. That was not the first or last time I crashed my bike for work, but it was the most embarrassing/ witnessed by the most people. I've also gone over the handlebars and landed on my face (Colorado), flown sideways and landed in a snowbank so soft and deep that I left a cartoon-esque hole in it, and bashed myself on a rock and after losing control on a hairpin turn on an e-bike in Hawaii.
And biking mishaps cover only part of my misadventures as an adventure writer. I've gotten lost in the woods during a torrential rainstorm in the middle of the night, fallen into a creek, been so sore I could barely walk, been so exhausted I was shivering when it was 70 degrees out, lost the same toe nail twice, torn my hamstring, counted purple bruises on every limb, and drew blood (though never much) in more ways than I care to explain.
If an assignment requires either a waiver, a helmet or carabiners, it's a good one. If it requires all three, even better. One of my favorite editors once said to me, "please don't die" before she sent me ice climbing. I didn't die, but I bled a little when I slammed my pick into the ice and a shard of it sliced my nose.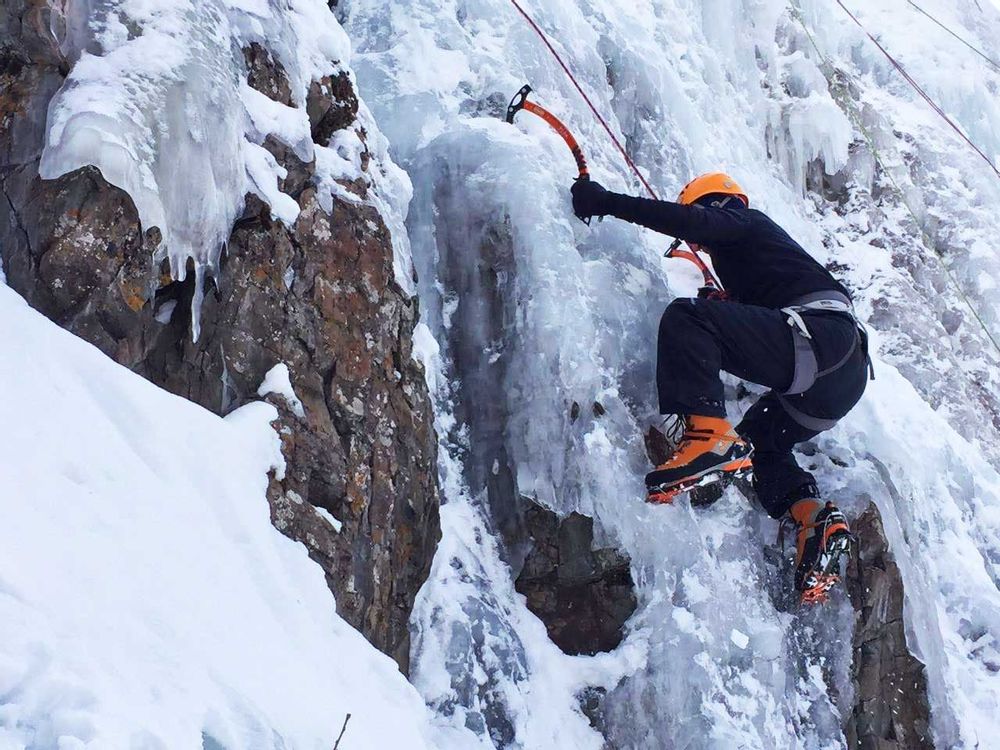 Was all of this worth it? Unreservedly I say yes. Bruises and cuts heal. The joy behind them echoes forward. My life, to say nothing of my career, is better because of those assignments. But I bring it up to say if you're a freelance writer thinking about tapping the adventure market, the first thing to know is that it comes with consequences that "normal" freelance writing does not. If you're OK with that, here are tips and tricks I've learned over the years.
Bruises and cuts heal. The joy behind them echoes forward.
Be prepared
I keep myself in "just-in-case shape," as in, just in case I sell a story about participating in a Tough Mudder (this May) or going on a three-day bike ride (two years ago, last year, this year) or canoeing and portaging for four days (last summer), I'm reasonably confident I can do it.
Relationships are crucial
My editors know I like to do adventures, and I don't have to convince them I can pull off whatever it is I'm proposing. It takes time to forge bonds like that.
Pitch stories, not adventures
I rarely write only about the adventure. I did that when I went to dog mushing school and when I jumped out of an airplane. But those were exceptions.
Sometimes the adventure takes place in a region I'm writing a travel story about. I visited Utah to write about the state parks there, and in the process I drove an ATV across the desert, hiked in a petrified forest and rappelled into a canyon.
Sometimes I profile the people I go on the adventure with, as when I went rock climbing with a legendary guide and goose hunting with one of the stars of the National Geographic show Life Below Zero.
Sometimes I use the adventure to explain a cultural trend. The first time I rode the Katy Trail, a bike path that runs across Missouri, it was for a story about what the explosion of indoor cycling means for outdoor cycling. The second time I rode the Katy Trail, I wrote about using my time on the bike to escape the pit of despair that was 2020.

The client is more important than the idea
I don't often write for adventure/enthusiast/niche magazines. They are difficult to break into and unlikely to become a recurring client. Instead I tailor my ideas into my existing client base. I have written adventure stories for six regional magazines, two in-flight magazines, a sports magazine, a men's magazine, a military magazine, a business magazine, an alumni website, sports website and a tech website.
Invest time and money wisely
I bought a bike two years ago after I landed the first Katy Trail assignment. (Yes, I sold a story about a 267-mile bike ride before I owned a bike.) I did so on the assumption I would use it repeatedly for work and thereby justify the expense, which I have done.
For a few years, I did not agree to go on an adventure unless I sold a story first. I've loosened that somewhat. Now I'll commit without an assignment in hand because I've learned what sells. Balance is the key here. I won't do an overnight trip or enter an expensive event without a deal in place, and I won't buy pricey gear unless I believe I'll recoup the investment. In full transparency, my definitions of "expensive" and "pricey" correlate directly with how excited I am to do the adventure.
Double dip like crazy
I went on an adventure trip to Hawaii last year. I wrote about the trip as a whole (client 1), Hawaii being my 50th state (2), how artificial intelligence is changing surfing (3), the joy of failing (the web outlet of No. 1, but let's call it 4 anyway), how a business is making inroads there for its employee magazine (5) and now this (6).
Know your limits
A big part of why I do adventure writing is to challenge myself/face my fears. I try to walk to the edge of my comfort zone and take one more step. But I know where my limit is—I won't jump out of an airplane again or go anywhere near a helicopter.
Take friends/family with you
The first time I went cross country skiing, my friend Andy and I followed a trail to and from a restaurant called Tennessee Pass Cookhouse inside a yurt deep in a Rocky Mountain forest in Colorado.
On the way back, he zoomed passed me, his arms and legs pumping as he disappeared on the trail. Though darkness and 100 yards separated us, I could feel his happiness. It followed him like the trail of a shooting star.
He grew up in Russia and cross country skied often with his late father. To be with him as he strapped on the skis again, in such an awe-inspiring setting, our bellies full of elk and chocolate cake, the laughter from dinner still ringing in our ears, poured upon me such blessings that I feel unworthy of them.
In addition to cross country skiing, Andy and I entered a fat-tire bike race and went downhill skiing, snowboarding, ice fishing and ice climbing. "The trip of a lifetime," he says every time we talk about it, which is every time we see each other.
Please don't die
If you're a freelance writer who is more interested in ice climbing than invoicing, Indy was created for you. Check out all of our tools that can help you do the things you don't want to do so you can spend more time enjoying the outdoors.