When first starting a freelance business, basic services like email, shared spreadsheets and to-do lists may seem sufficient enough for running all business operations. As your freelance business grows you may find yourself needing more than just Google Drive to work efficiently. You download an app to manage time spent on projects, then a free trial of a pricey platform to organize invoices, then you register for software to track your budgets and the next thing you know you have so many project management platforms billing you monthly and it seems like you need another one just to manage all your logins and fees you've racked up!
Set yourself up for success from day one with a project management software that can do it all, even if you are not at a point in your business where you need every single service offered. As you continue to sign more clients the projects on your plate will really start to add up, you don't want to look back wishing you had started with a stronger organizational system in place.
Full-service project management apps do exist so it's important to find the one that works best for you, your team and your clients' needs. Start with free versions, test out a variety of services and determine what works for you.
Don't feel stuck using the first thing you try, shop around for the one that best meets your needs. Make an informed decision about the best software for client project management by starting a checklist of all the platforms and apps your business currently uses along with projections of what software will be helpful for the business within the next 5+ years. Use this list as you begin researching project management solutions that check off as many of those boxes as possible.
We've started the research for you to help kickstart your freelance business' journey to maximum project efficiency.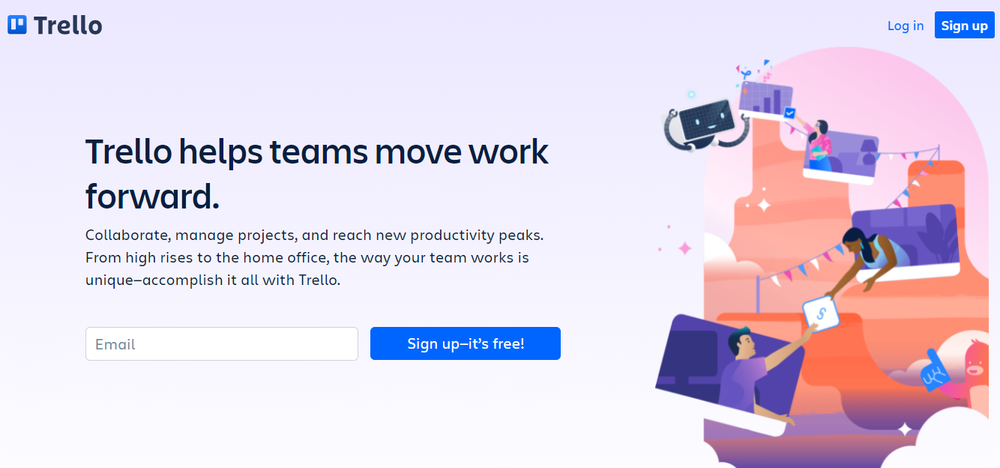 Organize team projects, side hustles and even personal home chores all in one place with Trello boards. A great option for freelancers that work best with the Kanban board method. Trello offers built-in AI services that automate your to-do list with due date commands, custom triggers and more opportunities for a hands-off approach to getting work done. Trello helps companies like Google, Pinterest and Pelton achieve their company goals.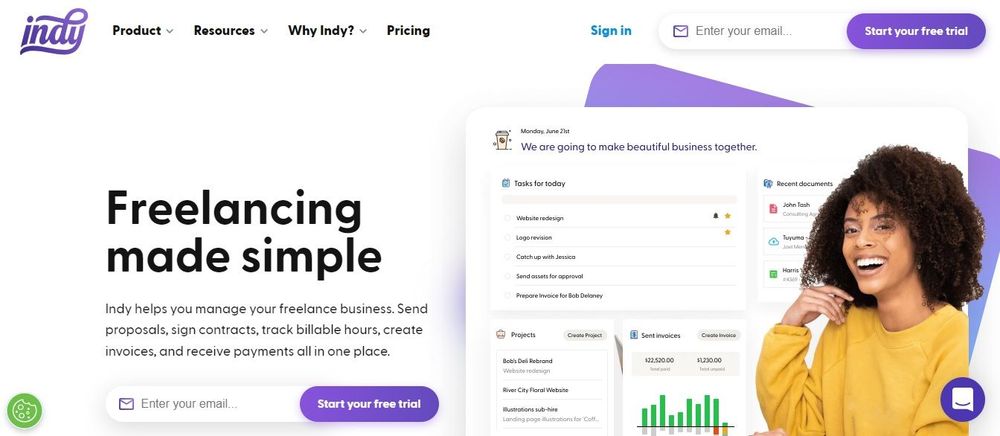 Get more done with your to-do list, budget tracking, client communication, large file transfer, contracts and so much more, all in one place with Indy. Avoid hopping from one software to another with a platform that gives you the ability to manage all aspects of your business in one organized location. The all-in-one productivity tool allows freelancers to feel on top of all their work at any given time. Better yet, it's forever free, no credit card required.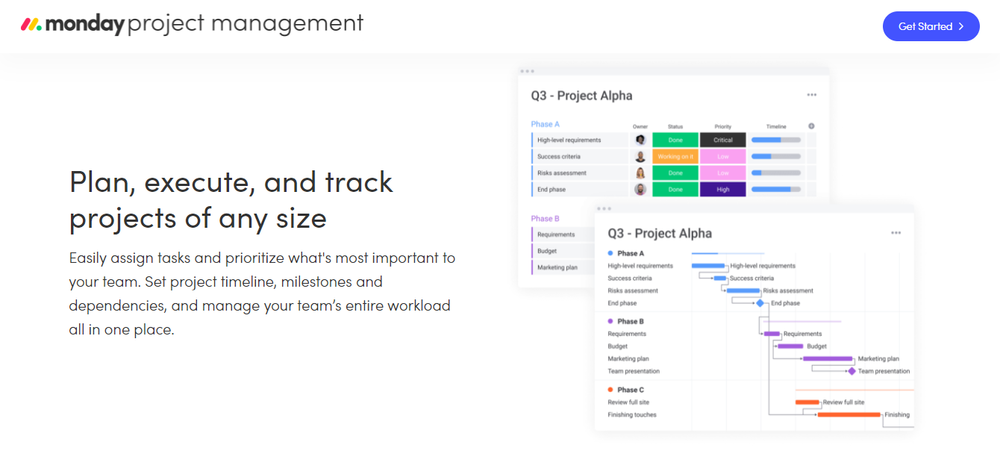 The only Monday you won't dread on Sunday, Monday.com is a high-efficiency team collaboration software used by major companies such as Hulu, Coca Cola and NBC. Integrate many of the programs you already use into the platform such as Zoom, Google Drive, Facebook and Shopify to name a few. Monday is great for team members that have different preferred working structures -- choose from Kanban boards, calendar, timeline, map, form, workload or Gantt views.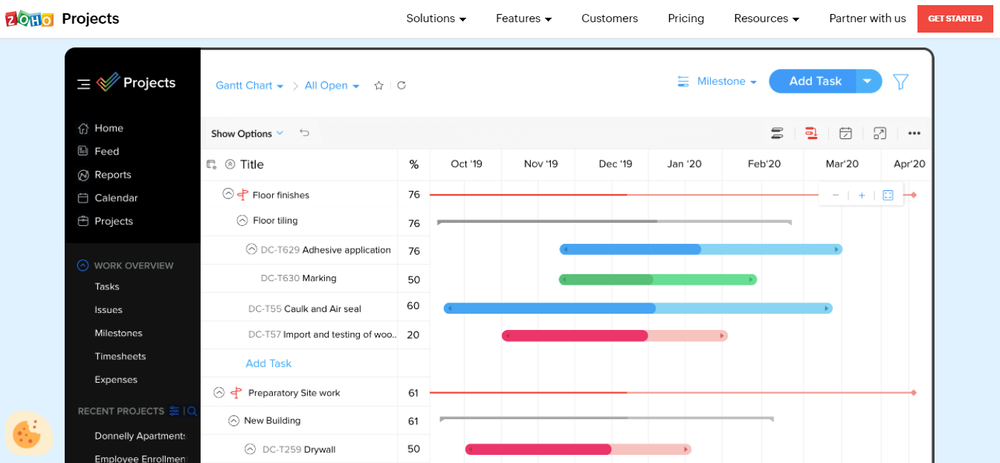 Zoho Projects is great for small teams looking for collaboration features that help complete projects in a timely fashion. Manage tasks, track sales, automate Service Level Agreements, set workflow triggers, track time and compare it to time allocation projections, send timesheet info as invoices and more. Work in classic, plain, or Kanban layouts.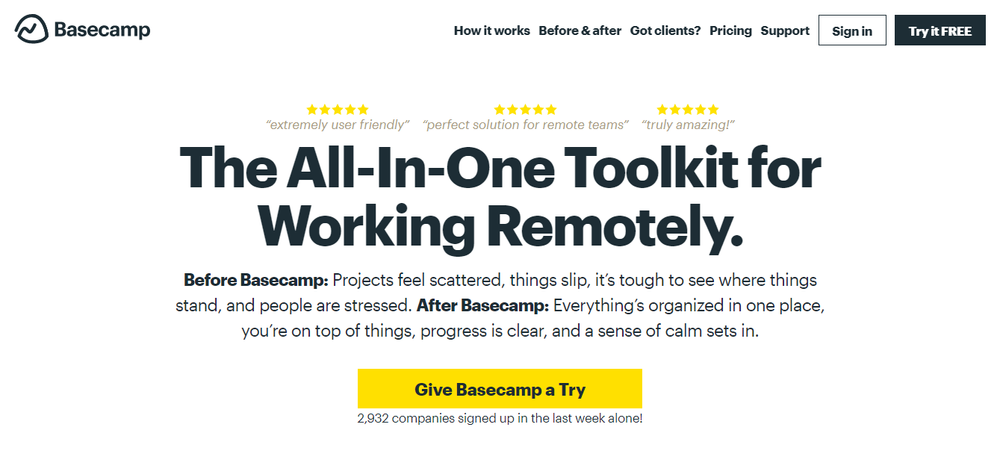 Basecamp was created in response to the feeling of being totally lost when trying to remember where client communications were happening, a side effect of using email, Slack and a variety of other platforms to talk with a client. Collaboration features make teamwork projects a breeze. Organize communications and project sign-offs with clients and automate check-ins to save time and stay up-to-date with team members.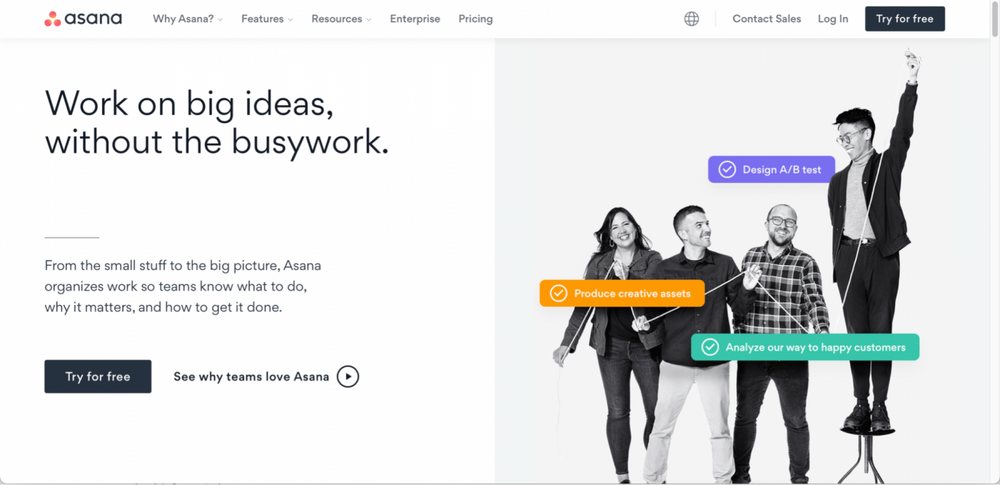 Set company goals and meet them on time with Asana by creating timelines that keep your team on track with deadlines. Save time by saving regularly used project designs as templates for marketing, operations, HR, engineering and numerous other aspects of your business. Asana integrates over 100 products like Slack, Dropbox and Google Drive, making it a one-stop project management software for teams.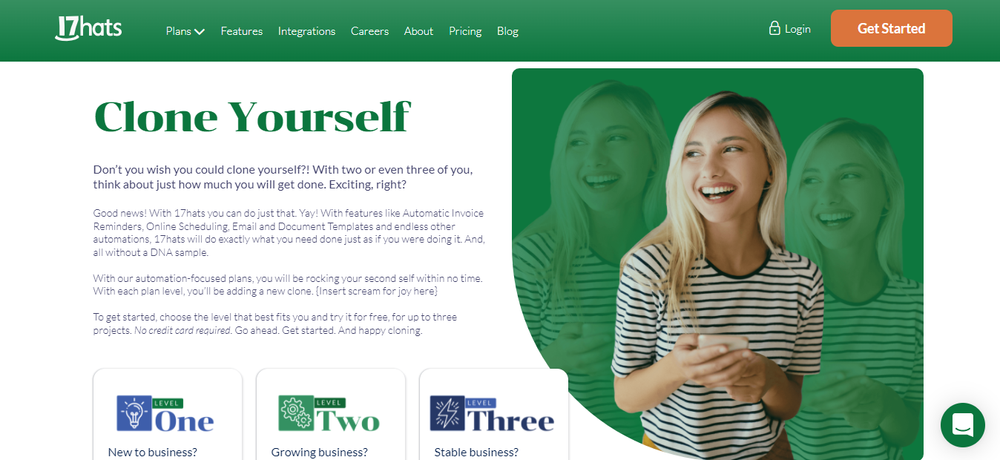 A platform for the freelancer struggling to wear all their business hats at once. 17hats allows users to track invoices, manage contracts, get quotes, create workflows, communicate with clients, generate leads, track time and more.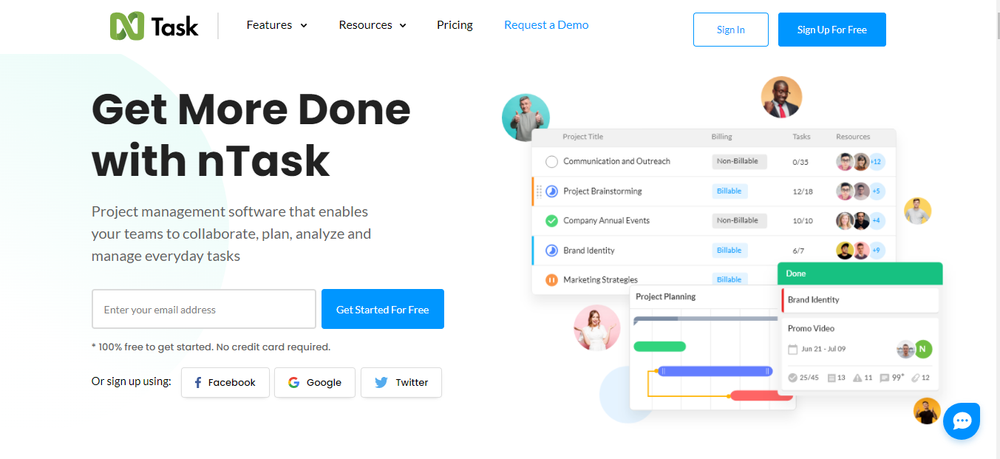 If you are looking for a simple to use project management software to streamline your clients, then nTask is for you. Used by several enterprises and SME's, it is helping organizations to manage complex projects in a productive manner. It integrates with Zoom, Slack, Google Calendar and Zapier. nTask allow users to work using different views, including; Kanban, Gantt charts, calendar, list, and grid style.
Ready to get started streamlining client project management? Sign-up with Indy. It's free, no credit card required!