Getting into a great flow of work helps freelancers get more work done, earn more money, and achieve a better work-life balance.
Does that sound like too much?
Read on and see if we can live up to this little bit of hype.
What is a "freelancer workflow?"
A freelancer workflow is the movement from one task to another to complete a larger objective, such as a client's project. A workflow could be viewed from a wide angle and include everything from client acquisition to sending the final bill. You could also think about workflow as the smallest unit of work you do in a day, such as writing a blog post.
For this article, we're going to attempt to walk you through the big picture of a freelancer's workflow while also giving you tips on how to manage the smaller individual workflows as well.
Let's start with a motivation boost by looking at how developing your workflow can help your freelance career and life.
Benefits of workflow management
Analyzing and tweaking your workflow isn't exactly easy. What you'll discover is that some parts of your job are great, and some parts are the things you avoid doing by going to the kitchen for yet another snack or taking the exhausted dog for another walk.
But, doing the hard work of developing an efficient workflow is worth it.
"We either make ourselves miserable, or we make ourselves strong. The amount of work is the same." -Carlos Castaneda
Building an efficient workflow will take a little work, but here's what it can do for you.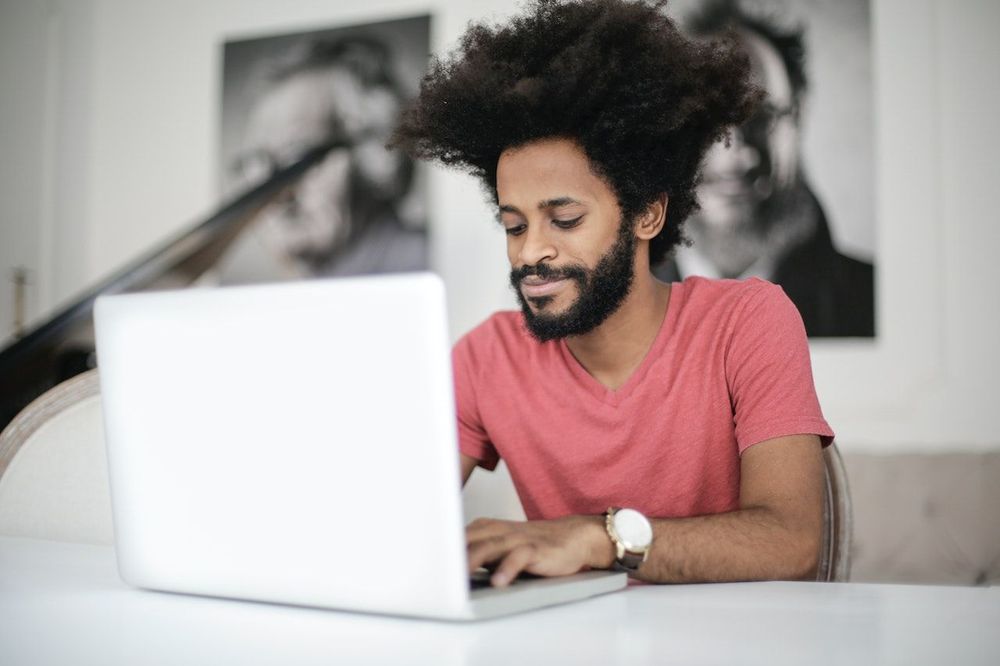 You will feel calmer and more secure with a plan
It's really easy to feel overwhelmed with the amount of work that needs to be done. Finding new customers, doing the work you're paid to do, billing and chasing payments, and taking care of your bookkeeping are just a few of the things that can suck up your time.
When you make a plan and understand your workflow, you'll be able to see where you are at any point. Knowing how everything fits together will help you relax when the to-do list starts to feel a little too big.
Helps avoid unpaid time by planning for client acquisition
One of the problems freelancers face is the tyranny of the urgent. Deadlines loom on the calendar. When the next due date starts to dominate your time and thinking, planning for the future gets squeezed off the calendar.
Creating a workflow that includes customer acquisition will help you fill up a "pipeline" of work. Once you finish today's project, you'll be ready to start tomorrow's work.
Project management can improve how many jobs you get done
Moving from the bigger picture to focus on your daily work will help you focus on specific tasks. Improving your time management will help you get through your current work and onto the next task as efficiently as possible.
One way people lose time is by not knowing which tasks to work on in which order. Project management tools will help you organize your tasks and time, so you work efficiently. Ultimately, the more work you can get done, the more money you will earn.
Build a better work-life balance when you streamline workflows
Ever struggle with knowing when to stop working? It's a common problem for freelancers. When you work from home and the to-do list never seems to end, it's easy to never schedule time off.
On the other hand, when you plan out your workflow and organize your projects, you'll know when it's okay to stop for the day. When you reach the end of the day's work, you can stop with your mind at ease, knowing your work is properly scheduled.
Now that we've mentioned these benefits, let's get into the specific parts of a freelancer's workflow.
Elements of a freelancer's workflow
We could slice up a freelancer's job in hundreds of different ways. To keep things simple, we've opted for four clear stages of work:
Searching for the next client and job
Bringing new clients on board
Doing your actual job
Taking care of the admin work
Within each stage, we'll break down a few of the ways you can improve your flow of work during each stage.
Looking for new clients
Finding new clients is an ongoing job for freelancers. The current job is going to end at some point. It's good for your cash flow if you have the next client lined up. Let's look into how to do this efficiently.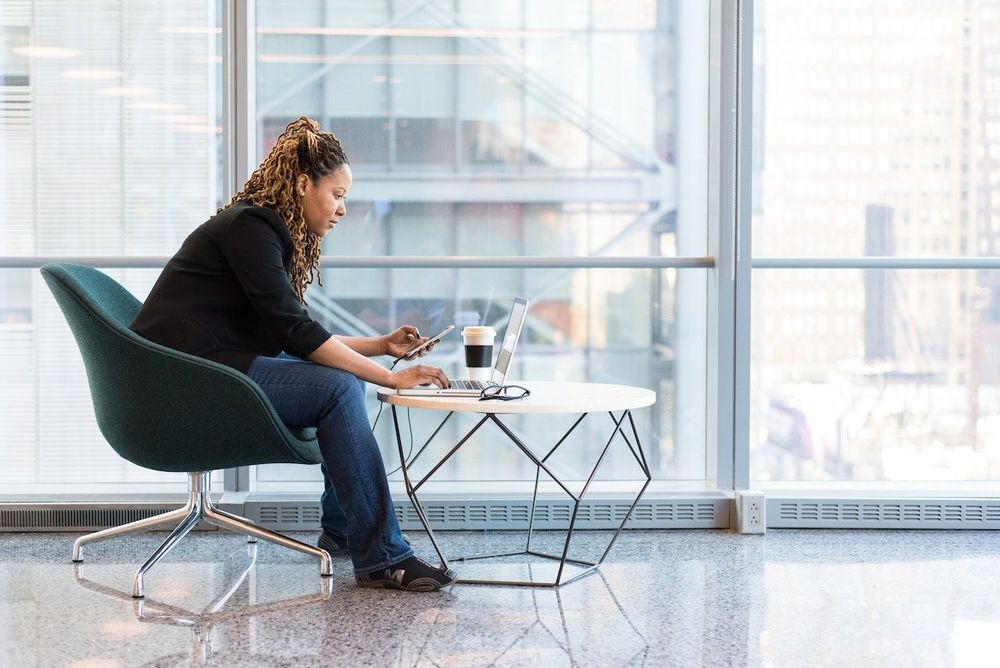 Find prospects
The first step in finding new customers is to look in the right places. You can find prospects on social media, in your local area, and on job boards such as Upwork, Fiverr, and Freelancer.com. To help yourself, try to evaluate the best place to look for prospects for your specific job. For example:
Online outlets and job boards are great for single jobs and creatives, such as writers and graphic designers.
Social media is a great place for freelance artists and photographers to build their portfolios and following.
Local news and advertising might be brilliant for services targeting local businesses, such as bookkeepers or SEO consultants.
Once you've found a place, try to document and then automate your process. The aim is to make it as repeatable as possible.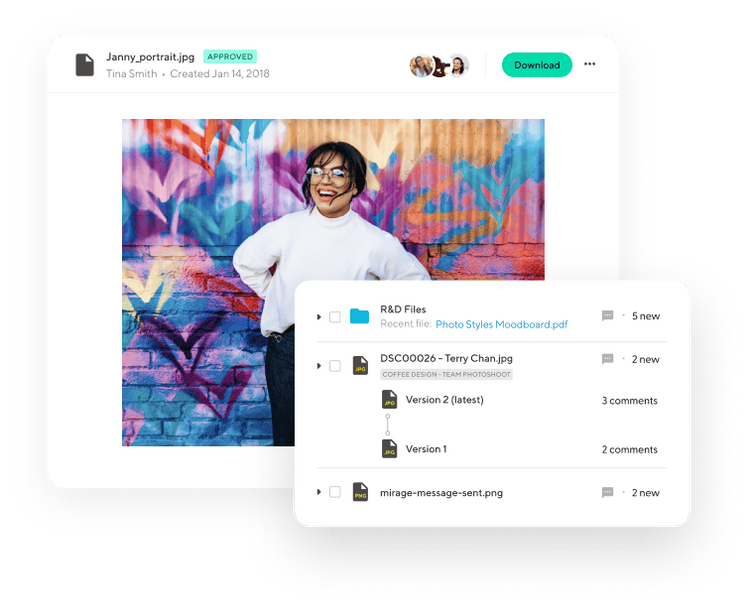 Want to look more professional in your work?
Use Indy's full set of freelance tools to make your proposals, contracts, invoices, and projects look and work more professional.
Try Indy for free
Nurture leads
When someone seems interested in your offer, they become a lead. These are people you should definitely follow up on. Just like your prospects, try to create and then document your follow-up process. Then you can automate it as much as possible.
Here are some ideas:
Add new leads to an email list (with their permission). Then, send automated emails to your leads with offers, discounts, or just news about your work.
Use a funnel or CRM system to create a standard set of emails to send to each new lead.
Ultimately, you are trying to get to the point where you send the potential client a proposal. This is where Indy can help. Indy's Proposals tool can help you craft professional proposals. The Proposals feature has a simple graphic design tool you can use to create customizable templates for your proposals. This will speed up your follow-up whenever you bid for a similar project.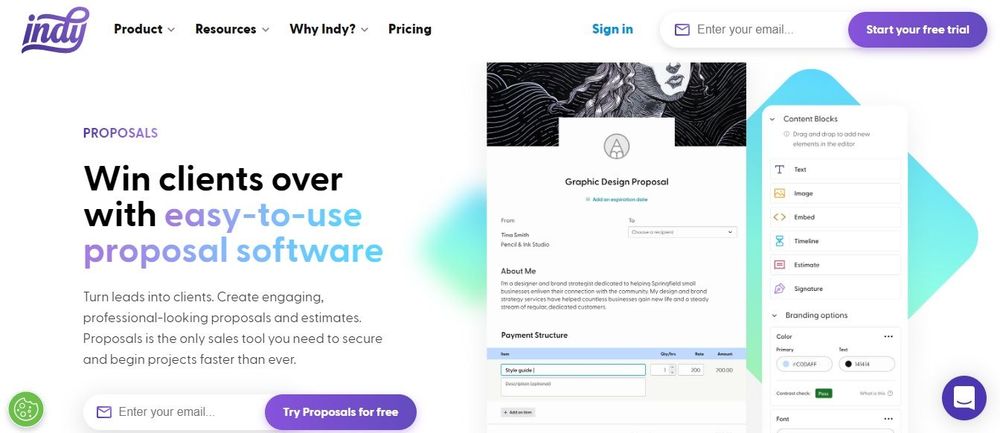 Close the deal
When you've been working hard at finding new clients and sending proposals, you will feel amazing when they say they want to hire you. At that point, you'll want a contract to start your project. That's where Indy can help again.
Indy's Contracts tool can help you save time. Start with one of our contract templates and then customize it to fit your project. When it's ready, send it to your client. The integrated signature tracking will help you stay on top of which contracts are ready to go.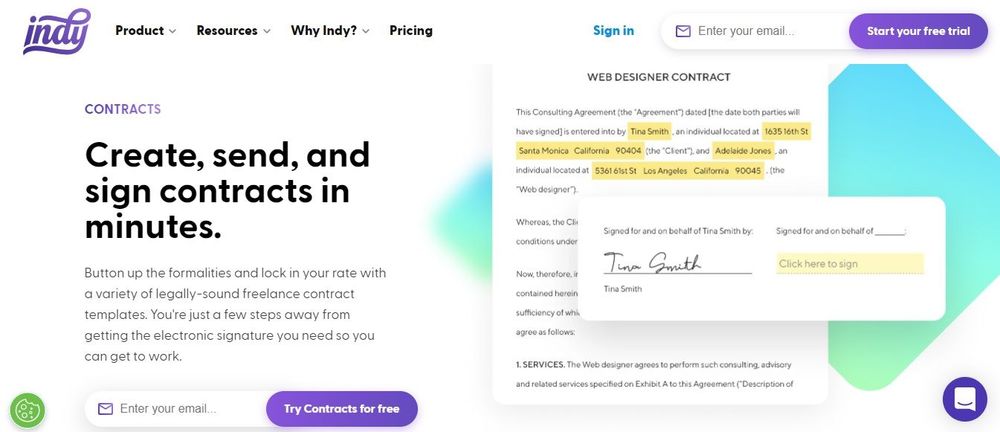 Client onboarding and project launches
After the client signs the contract, it's time to begin. Here's where good project management is going to help you. If you map out your work processes and repetitive tasks, you can automate some of the work so you can be hyperproductive.
Information gathering
At the start of any project, you'll need information from your client. Instead of reinventing the wheel every time, use Indy's Forms. This great tool gives you the ability to create and customize forms you can use for gathering any kind of information. Simple forms, like company information, or complicated forms, such as a full business profile questionnaire, are easy to create. Once you have designed your form, you can add it to any email, social media post, or your own website.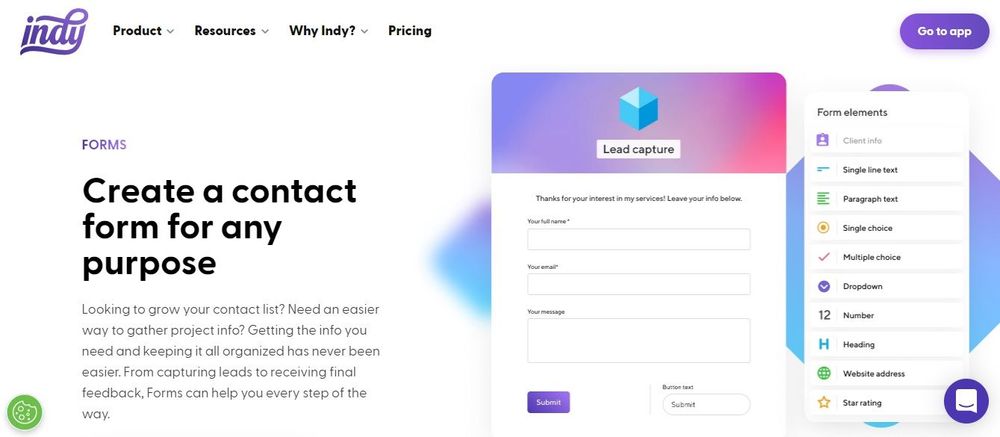 Scope definition and avoiding scope creep
Scope creep is when a project's deliverables gradually change and expand from what was originally agreed upon. Be sure to clearly define your scope in your contract. List the specific deliverables in the contract and include a clause detailing your extra charges for special requests.
Doing the work of creative production
Now you're ready to start the real work people hire you to do. This is where we zoom into the more detailed workflow management. Specifically, you can use project management skills and other tools to manage your time and focus to achieve maximum productivity.
Work with a to-do list to manage projects and manage tasks
The most basic element of project management is to create a to-do list to organize your work. Managing your to-do list for one client can be challenging, but working with multiple clients and projects can put a strain on a weak list.
Indy can help here as well with our Tasks tool. You can organize your task list with Indy by adding every item, tagging them with specific work points, and selecting the project they belong to. Once you're done making the task list, you can view your tasks as a list or as a Kanban board. The Kanban board is especially helpful for creating and tracking items through custom workflows.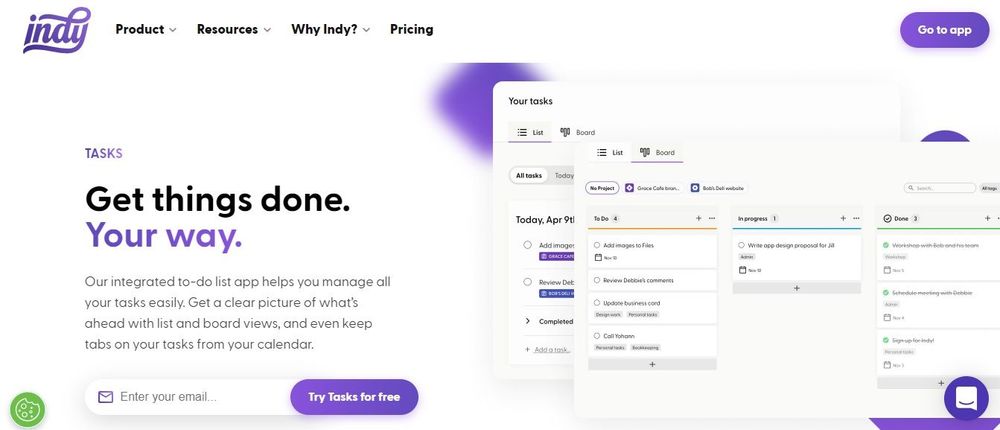 How to build focus into your own workflow
Getting into the zone can be a bit tricky, even if you have a great to-do list. But we all know the value of those hyperfocused, ultra productive times. So, what can you do to get into the zone more often, stay there longer, and decompress when you need to?
Get into the zone faster with a working environment built for your focus. Eliminate distractions and find out what enhances your concentration. For example, you might listen to music, avoid all noise, or even put on your favorite TV show in the background.
Harness the power of dopamine. Dopamine is the motivation molecule in your brain. In short, you can increase your dopamine by completing tasks and working towards a goal. Map out your tasks and check them off as you finish them. Every completed task will help you build momentum and increase focus.
When it's time to switch off and stop working, you should be able to step away from your job. But it's difficult to do if you're working from home or in the middle of one of those intense days. To make the most of your own time, consider a few ways to break away. You can try these ideas:
Set an alarm in another room to help you stop. The noise and movement will help you make a clean break.
Get outdoors. When you stop, try to get outside immediately. You don't have to climb a mountain. But five minutes of walking in the fresh air will help you decompress.
Try scheduling non-work calls for your finishing time. Need to speak to your mother? Call her at quitting time. Old friends you want to connect with? Call them at quitting time. Just reach out to people so you can connect with non-work thoughts.
Handling client feedback
What do you do when the client wants changes, and they threaten to derail the project? You can manage changes proactively and as they come in. Here's how:
Include a specific number of changes and edits in your contract. The correct number will vary by job, but there should be a limit. You can also include your charges for work done after you've made the specified number of changes.
Use Indy's Files tool to track approvals. The secure storage keeps your project data safe, while the approval tracker makes it clear when work has been accepted.
The client isn't always right, but their approval is required. By managing the process proactively, you can avoid too many disruptions and setbacks.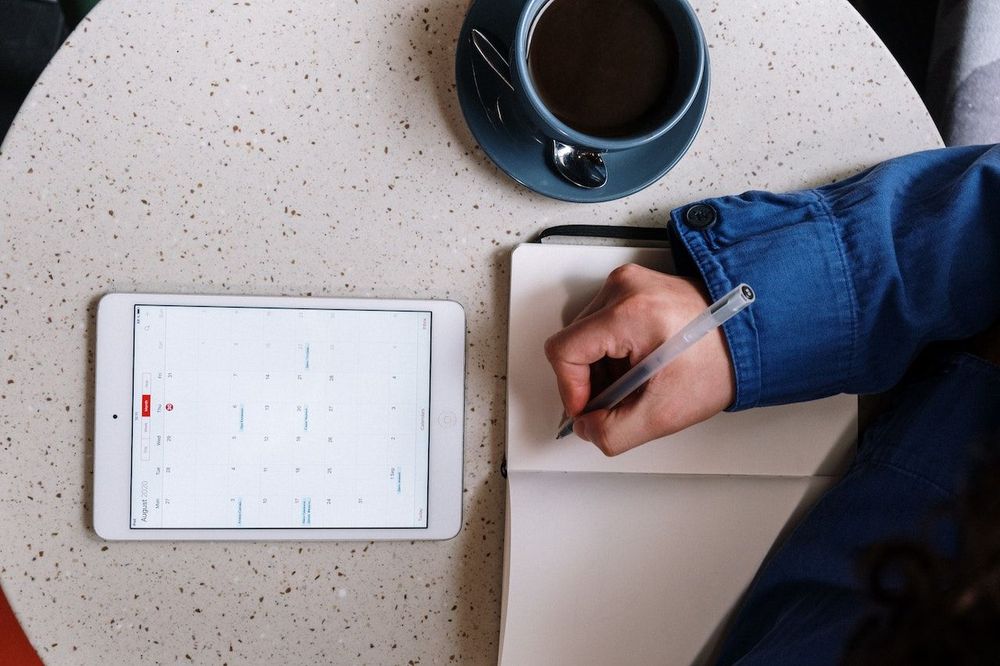 Schedule the administrative tasks to end the project
At the end of a project, you'll want to do some specific things to wrap it up. Most importantly, you need to get paid. Let's cover the last three parts of workflow management to end the project positively.
Billing and invoicing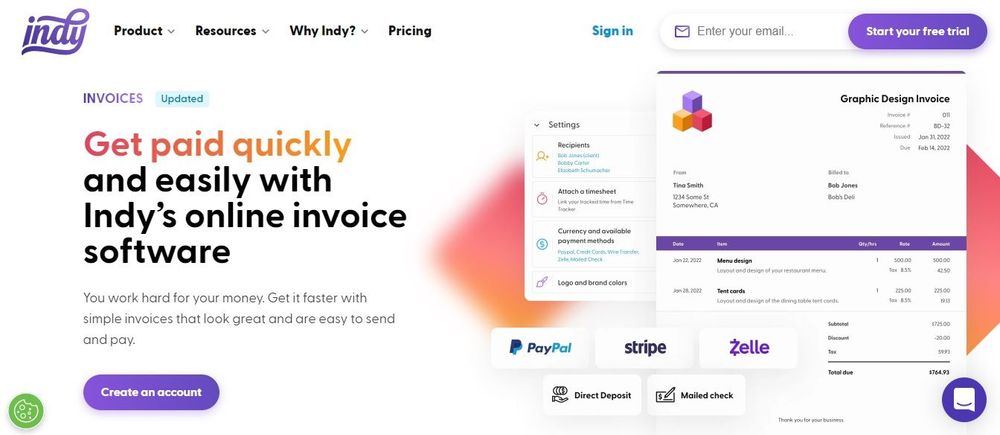 Getting paid is probably the most important part of any project. While many of us work because we like what we do, we also need the money. Indy's Invoices tool helps you create bills and send them to clients quickly. There is room for automation and improvement here as well.
Create automated reminders and thank you notes to maintain professional communications with your clients.
Track your time with Indy's Time Tracker. The interface is easy to use and makes counting billable hours simple. When the billing cycle ends, export your billable time tracks to your invoice with just a few clicks.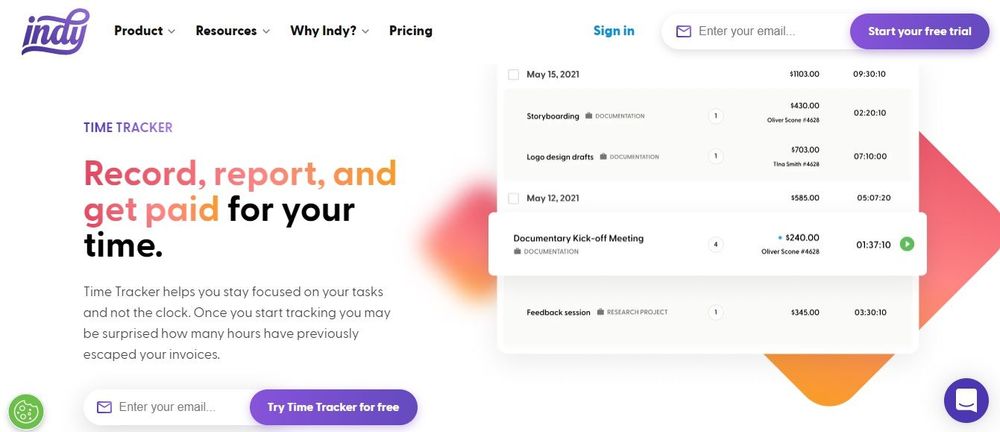 Don't put off sending the bill. Make it part of your regular process for ending projects. The sooner you send the bill, the sooner you get paid.
Hear about the client's experience
Feedback and testimonials from clients are great for building your reputation. And on the off chance things didn't go smoothly, having feedback can help you avoid making a similar mistake at another time. So, create a form using the Forms tool and send it out as part of your project wrap-up process.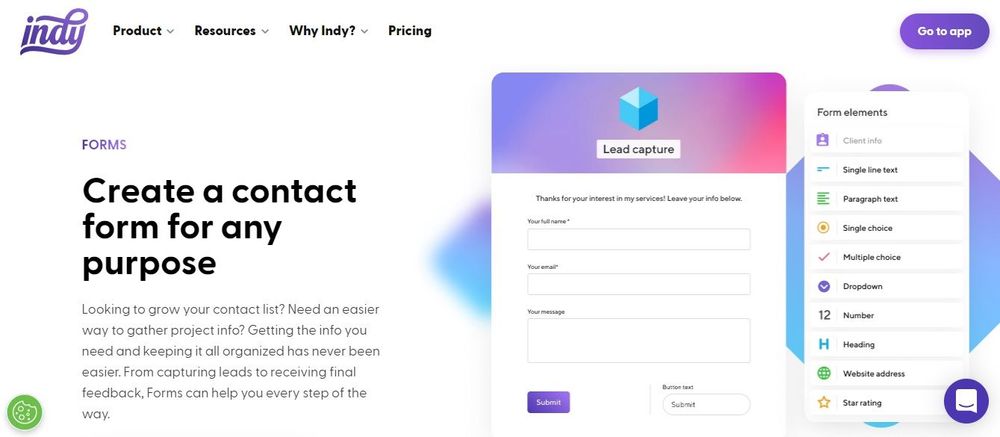 Create your own debrief
What about yourself? You can have your own debrief. Make a list of learning questions about your projects and set aside fifteen minutes to answer them.
Here are some ideas:
What would I change to make this project run more smoothly?
What was my least favorite part of this project? How could I have improved it?
Which part of this project was the best? How can I make the next project like that?
How close was my time estimate to the final result?
Try to limit yourself to five fairly open questions. This will keep your feedback time focused and help you avoid feeling like it is a chore.
How to improve your own workflow management
Now that we've covered the entire freelancer workflow, at least as an overview, we can give some suggestions about how to improve your workflow management.
Learn constantly from yourself
Business coaches might be a great investment and give you brilliant advice. But you can also learn a lot from yourself. Simply taking the time to review each project is a great start. There are a few more things you can do:
Track your time and productivity. Take note of your 'best' working hours and the times when you don't seem to get much done. Then you can schedule your work to match the intensity to your energy levels.
Try to learn what you don't like doing. Then you can automate those tasks, pay a subcontractor to do them, or even avoid those projects in the future. Avoiding things you don't like can help you maintain momentum instead of getting bogged down with jobs you don't want to do.
Pay attention to your health and energy levels. Pursue the work you enjoy most. Spend time actually planning your work. These are the things that will lead to an efficient workflow.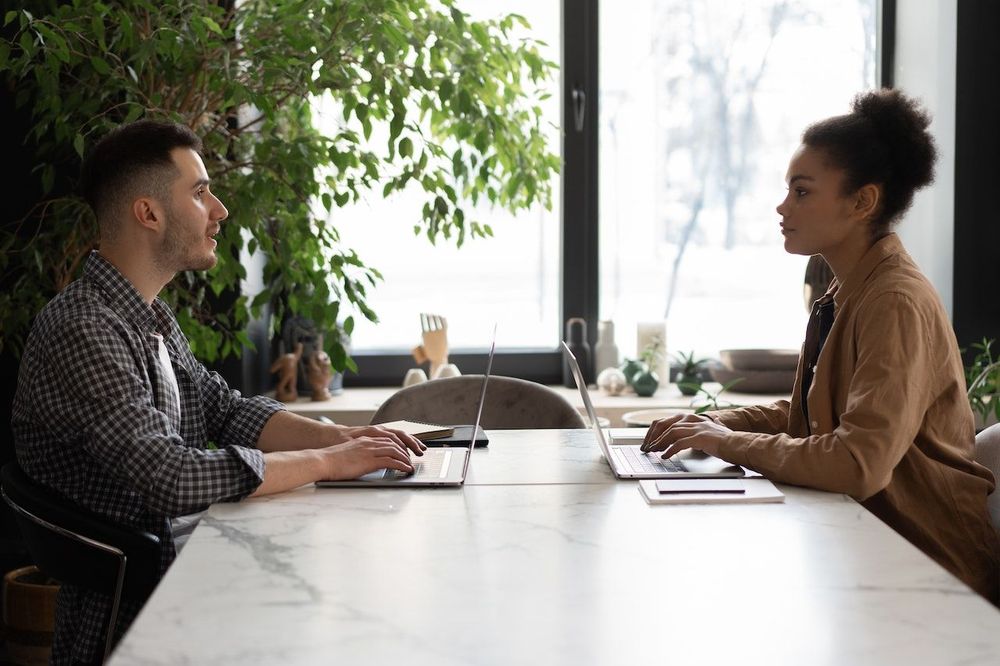 Make friends with other freelancers
Other freelancers can help you become more efficient. They might have suggestions and helpful pro tips you can learn from. Maybe they have made a few mistakes and are willing to share the lessons they have learned along the way. Make friends, offer your expertise, and be quick to listen.
It may help to be open to partnerships and trades as well. Another freelancer might have the skills you really need. Could you arrange a skill swap to make both of you more efficient?
Use workflow management software
Workflow management software is designed to help you follow through on project management. Indy's Tasks and Projects tools are our favorite tools for planning projects, managing tasks, and keeping everything moving forward. We like how easy they are to use and how little time they take to stay organized.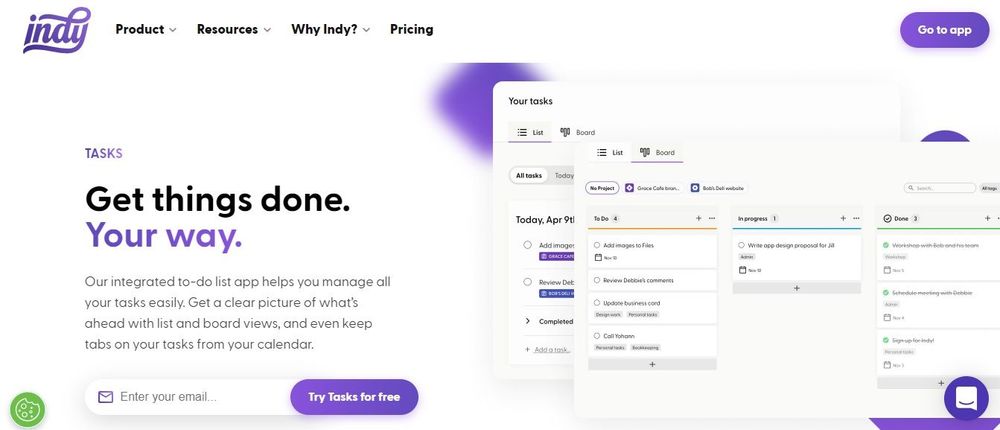 Conclusion
Good project management will help you work more efficiently. With a solid workflow in place, you can save countless hours you might have lost to simply wondering what to do next. Instead, you can use Indy's tools to organize your work, automate your process, and get a little more work done. Get started today for free!