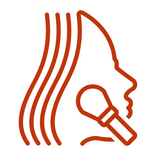 Invoice
Invoice #
011
Reference #
BD-32
Issued
Jan 31, 2023
Due
Feb 14, 2023
Johnathan Behrens
Make Believe
4562 Rhapsody Street
Dorothy Powers
Crafts & More
4757 Dogwood Road
Aug 31, 2021
-
Sep 13, 2021
-
Sep 13, 2021
-
Hi Dorothy! Thanks so much for the continued business. Looking forward to the next project.
If this invoice is unpaid by the due date, a non-compounding late fee as a percentage of the invoice total in the amount of 10% will be applied monthly to the outstanding amount.
Thank you for your business.